Legislative Ag Fest 2023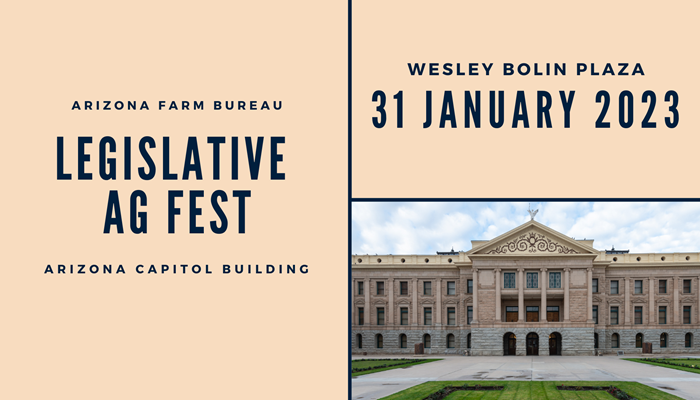 The Arizona Farm Bureau is excited to announce this year's Legislative Ag Fest taking place on Tuesday, January 31st from 11:00 am to 12:30 pm Wesley Bolin Plaza.
This event gives legislators the chance to meet farmers and ranchers from all over the state, learn about the diversity of Arizona Agriculture and leave with a grab and go BBQ lunch provided by Farm Bureau Financial Services. Counties will highlight their diverse ag with a booth and a giveaway for each lawmaker!