AirMedCare Network Discounts for Farm Bureau Members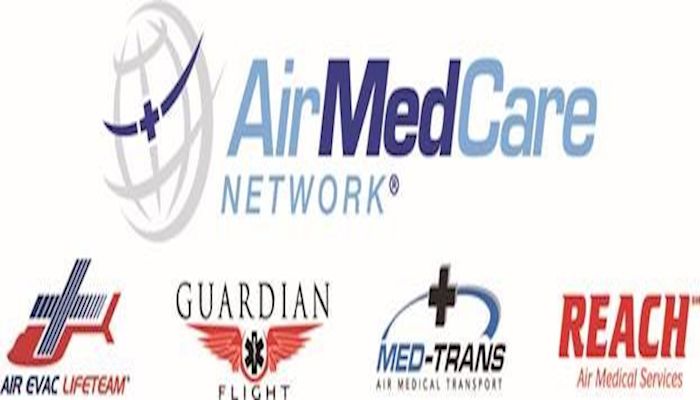 The older I get, the more I realize how precious life is and the importance of always being prepared for the unexpected. One way to be prepared for the unexpected is by having access to modes of transportation in the case of an emergency.
Arizona Farm Bureau Members have access to discounts for Aero Medical Transport.
AeroCare Medical Transport, Guardian Flight and Arizona Lifeline — three of Arizona's preeminent air ambulance providers — are proud to be a part of the AirMedCare Network. AMCN is America's largest air ambulance membership network, serving more than 3 million members from 320 base locations throughout 38 states.
While there are many benefits to becoming a member of AirMedCare Network, the most notable is peace of mind: AMCN members have no further out-of-pocket when flown by AMCN network providers.
Farm Bureau of Arizona members have access to reduced rates for any AMCN membership option. Choices include full coverage, emergent flights only, and AMCN's unique Fly-U-Home** coverage. Further savings can be achieved through multi-year memberships.
Arizona Farm Bureau Members can now enroll online!
For more information, call 928-294-9023 or visit www.AMCNRep.com/Nancy-Tucker
Benefits of Joining the AirMedCare Network
No out-of-pocket expenses in connection with your flight
Peace of mind that allows you to focus on recovery
Over 320 locations, including Alaska and Hawaii
Network extending out across 38 states
Highly skilled nurses, medics and pilots ready 24 hours a day
Fly-U-Home Non Emergency Membership Add On Option
Benefits of Joining the Fly-U-Home Program
AMCN Fly-U-Home members have access to a fleet of medically equipped, private aircraft standing by 24x7x365 to fly them back home if they're ever hospitalized while travelling or if they find themselves in a medical facility more than 150 miles from their residence – all for less than 42 cents per day. This means recovering closer to home and family at the hospital of your choosing. Annual discounted rates are offered to all Arizona Farm Bureau Members - $134 and their family members. Members can call 800-793-0010 to add this membership option.
Download Application
Global Map of locations.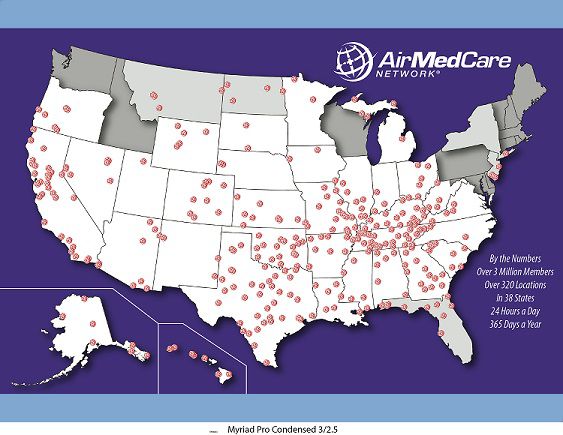 Editor's note: For more information on our member benefits including our regional benefits go to Arizona Farm Bureau's member benefits page online. Or, download the Member Benefits app to your smart phone for easy, everyday access to your benefits.