Arizona Agriculture, Instagram is Picture Perfect for the Farm & Ranch
By Julie Murphree, Arizona Farm Bureau Communication Director: Don't forget, you're more popular than you think. The well-known social media tool Instagram was made for the country life, certainly for showing how we do things in Arizona agriculture on our farms and ranches.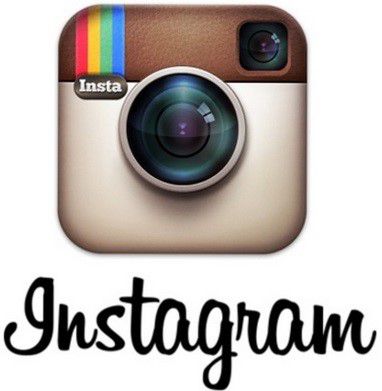 As a result, I've put together 10 tips to help you understand why your Instagram app on your smart phone should be used more often. Plus, young people are using it more than Facebook. If one of your audiences you engage with is in the 20-something age group, then you better be using Instagram.
Here are my 10 tips.
Post Great Content. Posting great content may seem self-explanatory, but what does that mean for you? It means that if you can't tell your message in a way that is visually appealing, it doesn't belong on Instagram. Users flock to Instagram to see great photos, plain and simple. By using Instagram to highlight the personality, creativity, behind-the-scenes and inspirational foundations of your brand, of you, you'll draw in your network and others. Farm and ranch life is more visual than we realize. It's certainly visual for the city kid that would love to visit a farm.
Farming and Ranching offers the most visual environment: We have more of an opportunity than any other industry to offer up our "Day in the Life of a Dairy Farmer" photos and really tell our story. If a picture is worth a thousand words, then you've saved yourself a bunch of writing!
Share experiences. Tip number two is a great transition to this tip. Offer a view into the world you live in, or consider that your brand (your company) makes possible a certain lifestyle through the eyes of the people who use your product … in the case of dairy farmers, it is milk, cheese, yogurt and more! And, if you've branded further and have your own specific dairy product even more reason. Has Danzeisen Dairy captured customers drinking their milk, for example! It's such a visual.
Millennials Use Instagram. This is my number one reason for advocating this social media tool and especially because it's all about the pictures and young people are all about the photos.
Use Relevant Tags. Using key hashtags on Instagram is a great way for people to discover your content and your profile. Research what tags similar profiles are using in your industry and choose the best ones related to your content. There are plenty of articles and tools that will help you find the most popular hashtags, but choose wisely. You want your hashtags to relate to what you are talking about and/or representing. Example: #WomeninAg
Engage with Your Audience and Community. No one likes talking to a wall. Engage with your audience and community on Instagram. Get out there and follow influential users, like their posts, leave some comments and consider Regramming (Instagram equivalent of a Retweet) a great post and tagging the original poster. Chances are, if you are active in my community, I will want to check out yours.
Host a Contest or Promotion. If you want to build buzz around your Instagram channel, consider hosting a contest, giveaway or promotion. Depending on the size of the promotion, you can invite your audience and potential audience to like, comment, Regram your image or submit their own Instagram photo or video with a specific tag. Think of ways to get your audience engaged and involved through relevant, timely and fun ways to participate in a promotion.
Cross Promote Instagram Content: Make sure your Instagram account has plenty of unique content and a definite voice, but don't keep your channel insular. Inject some of your Instagram content onto your other visual platforms including Facebook, Pinterest, Twitter and more. Tease content, promotions, and other unique content to drive fans to explore your brand in a different light. In fact, if all you have time for is one tool, use Instagram for taking your photos and post your Instagram pictures to Facebook.
Use Video. Instagram's video feature is underused by brands. A short video showing farm or ranch life will be a big hit especially if it's something others can appreciate. For example, can you show a brief clip of a momma cow nursing her calf? What about a combine going through the wheat field. Make sure to keep the video clips short.
Find beauty everywhere: Show how you see the world and make it meaningful to people.