Arizona Agriculture Now Serving Salad with an Egg on Top!
By Peggy Jo Goodfellow, Arizona Farm Bureau: Tired of making and eating the same boring tossed green salad? With just a little creativity you can have beautiful, high-in-protein salads apropos of the seasons throughout the year. Arizonans are fortunate that Yuma, Arizona is the "winter salad bowl to the nation." Unlike some of the states, we benefit from garden-fresh greens, celery, broccoli and other vegetables throughout the winter months and pretty much all year long.
Plus, thanks to Hickman's Family Farms, who produces over 4 million eggs daily, we have local farm fresh eggs available to purchase year-round at retailers statewide.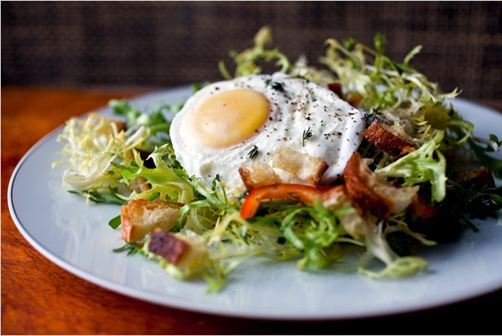 So, this means Arizona agriculture can serve up plenty of leafy greens and high-quality protein year around. And, have you noticed? The hot new trend in salads is to top them off with an egg to add that punch in protein.
Building a high-in-protein salad is easy. Simply start with a bed of your favorite greens; leafy green, romaine, spinach, red leaf, or iceberg lettuce, add your favorite vegetables, cheese, nuts or fruit and place a poached or fried egg on top.
One of my favorites is to place a perfectly poached egg on top with thin shavings of nutty Parmesan cheese, toasted walnuts, and thin slices of crusty bread with melted Parmesan. When you cut into the egg, the creamy yellow yolk luxuriously spills out onto the contrasting bed of greens. It's a great combination of textures, colors, and flavors—it's a meal that will wake up even the most dulled palates. This is the kind of sophisticated salad that can be served as a main dish or a first course. Best of all, it's quick: the eggs are poached at the last minute, and the salad can be put together in under 5 minutes. Everything else can be prepared ahead of time.
The Beauty of a layered Salad
Want something fancy looking but that's quick and easy? Try this salad: In individual glass clear bowls start with sliced radishes in the bottom; next a layer of baby spinach, then grilled chicken breast; drizzle with a vinaigrette and place a fried or poached egg on top. Besides looking beautiful, it's a great combination of textures, colors and flavors.