Arizona Agriculture's Egg Farmer Lays out the Facts on the Bird Flu
By Julie Murphree, Arizona Farm Bureau: The U.S. outbreak of avian influenza, which has seriously impacted Midwestern poultry and egg producers in recent weeks, is causing everyone to ask what about our egg and turkey-meat supplies? While Arizona agriculture has no commercial turkey farms, we do have Hickman's Family Farms – our one significant egg farming operation in the state.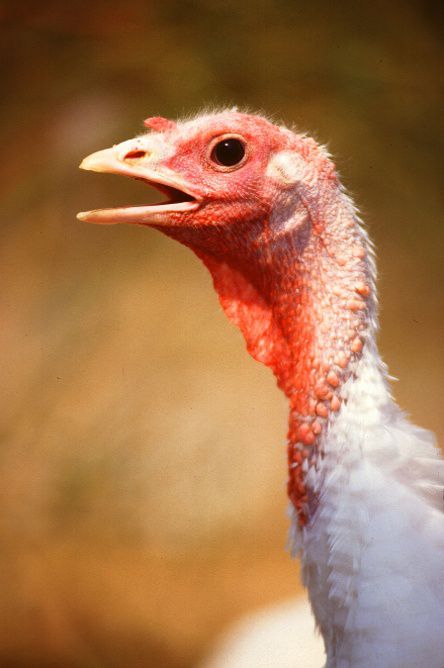 Arizona does not have a commercial-scale turkey farm, though some of our direct-market farmers raise turkeys for the holidays.
The virulent H5N2 bird flu strain has already spread to 14 states and led to the deaths or scheduled euthanizing of more than 21 million birds, including 3.3 million turkeys in Minnesota, the nation's top turkey producer.
So, Arizona Farm Bureau asked Hickman's Family Farms CEO Glenn Hickman a few questions to help our Arizona families understand what is taking place and more, what to expect in the grocery store.
Arizona Agriculture's Interview with Glenn Hickman
What precautions must most poultry facilities pursue to ensure the health of their birds?
Hickman: Poultry producers of all types -- chickens, egg laying hens and turkeys have always practiced pretty good bio-security, procedures intended to protect humans or animals against disease or harmful biological agents. As a result of this bird flu outbreak, we all are taking it up several notches trying to stay in front of any pathway of infection. Mexico has been living with this problem for a couple of years, so now the virus hitched a ride with migrating waterfowl. Fortunately, we sit in the middle of a desert, so we don't have as much risk at our facilities, but we are still hyper vigilant.
How are you assessing the nationwide issue with this flu?
Hickman: There is no question that the supply of eggs and turkey meat will be impacted. However, the American farmer has a history of never failing to provide for the consumer, this time won't be any different.
What should our Arizona families be aware of?
Hickman: The end product -- chicken, turkey, or eggs -- is 100% safe to enjoy. I also want to stress that our Hickman's Eggs are not produced in Iowa or Missouri. They are Arizona grown!
Editor's note: Arizona Farm Bureau conducts a quarterly food marketbasket pricing survey including a Thanksgiving marketbasket. While we anticipate that prices for turkey around the holidays could be higher than the previous thanksgiving, we also note that the USDA indicates a bit of wiggle room in the food supply chain with turkey meat because stocks of whole turkeys are currently at a slight increase from the previous year. Arizona Farm Bureau will keep our Arizona families informed on pricing information.