Arizona Farm Bureau Endorses Several State Candidates
By Joe Sigg, Arizona Farm Bureau Government Relations Director and Ana Kennedy Otto, Government Relations Manager: We have a great opportunity to send two teams to the legislature on November 8th from District 6 and District 14. This is an opportunity because all six candidates understand their districts very well and the issues their constituents face. In our case, sometimes it is rural issues we share with other folks and sometimes it is strictly agricultural issues. And, if we are bringing up a new topic, they are very good at listening and responding. And sometimes, the willingness to listen is more important than actual agreement on a topic.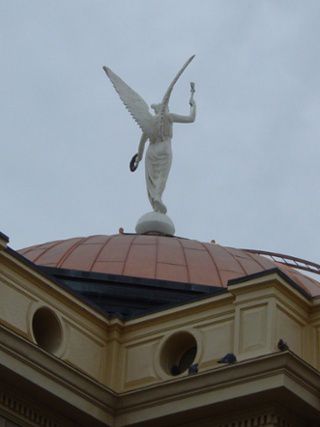 Arizona Capitol Building
From District 6 we recommend Senator Sylvia Allen, Representatives Brenda Barton and Bob Thorpe. From District 14 we like Senator Gail Griffin and newcomers to the legislature for House seats: Becky Nutt and Drew John.
Additionally, we are so pleased that in House District 8, we have incumbent T.J. Shope running. Shope has a strong record of supporting Farm Bureau, agriculture and rural Arizona. David Cook is a rancher and Farm Bureau member from Gila County running for the Arizona House in District 8. Mr. Cook's ranching and agriculture background is especially important in this year's election in light of Senator Steve Pierce's departure from the State Senate. Cook would be the only member of the State Legislature engaged in production agriculture. District 8 would be well represented in the Arizona House with the election of both T.J. Shope and David Cook.
Finally, Lisa Otondo (D- District 4) has served in the Arizona House since 2012 and is a member of the Agriculture, Water and Land Committee. This election she is running for the Senate seat vacated by Lynne Pancrazi. Ms. Otondo was born and raised in Yuma, Arizona and has family ties to the rich agricultural heritage of the area. This connection to agriculture has led her to work on behalf of her constituents on a range of agricultural and natural resource issues. Additionally, as a Democrat, Otondo has been important to rural agriculture through her involvement with the Democratic House Caucus and we expect her rural representation to be just as important in the Democratic Senate Caucus.
All candidates have opponents in their races, and as we have seen in Arizona politics, every vote matters and AgPAC of the Arizona Farm Bureau is pleased to endorse these candidates – all truly cut from the fabric of rural cloth.
Editor's note: To donate to AgPAC go here.