Arizona Farm Bureau Establishes its 2016 Priorities
By Joe Sigg, Arizona Farm Bureau Government Relations Director: Advocating on issues is as much about educating - providing information and points of view. Of course, the nature of the process is the more there are participants, the harder it is for resolution, but we always hope the diversity of views winds up as a better product. Sometimes when you are in the middle of things, a clear pathway through often seems obscured.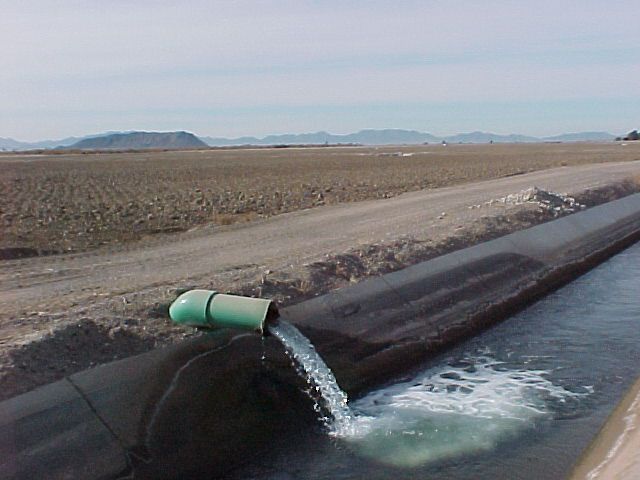 Water is once again a priority issue for Arizona agriculture.
The following priorities will set the course for Arizona Farm Bureau's Government Relations team in 2016.
Keep membership informed and refreshed as to developments on water. The focus for agriculture needs to be certainty (settlement of water rights) and potential augmentation efforts that have buy-in from the various local areas. We must explore how these efforts are going to be financed.
We need to be a resource and provide support for rural areas coping with water crises. [Please note: These first two bullets are largely unchanged from last year, but time has only increased their applicability.]
We will continue our strenuous opposition to additional national monuments including the Grand Canyon Watershed National Monument and the Sedona Verde Valley Red Rock National Monument.
Endangered Species Act reform that creates some balance as to the species along with economic concerns and impacts upon farmers and ranchers is well past due. Expansion of the wolf should be slowed and more workable compensation explored. The question continues to be begged: what has changed in the status quo to believe that man and the wolf can co-exist, except in separate spaces?
Although visa reform is virtually dead, we continue to make the case if the opportunity presents itself.
GMO labeling and WOTUS continue to have our attention, but there may be current resolutions on the horizon.
The Veterinary School at the U of A will require no tax funds for support. Support will come private donations, grants and tuition. But it will require two infusions of public capital outlays – for the upcoming legislative session "The Ask" is $8 million, and we will work with our agricultural brethren in full support.
We need inspections and licenses of all kinds from the Arizona Department of Agriculture to move our product. We will support the department in their effort to secure more stable funding. Livestock and plants are key – right now if federal funding slipped, nursery inspection and fulfilling of phytosanitary requirements for shipping would disappear.
Sales taxes on all inputs of production should be removed.
We must be integrally involved in discussions to potentially alter the property tax system.
Our political Action Committee, AgPAC, funding must be a priority though mid-2016.
Arizona Farm Bureau encourages you to brush up on these key issues for 2016 especially during January as we gear up for our annual AgFest on Wednesday, January 20th when we host our Arizona legislators for the evening. For our participating leaders, we'll be able to meet one-on-one with our state senators and representatives, present them with a sampling of our amazing and diverse agriculture in this state and discuss those issues important to our industry.