Arizona Farm Bureau President & Rosie on the House Discuss Beef and Christmas Traditions on the Farm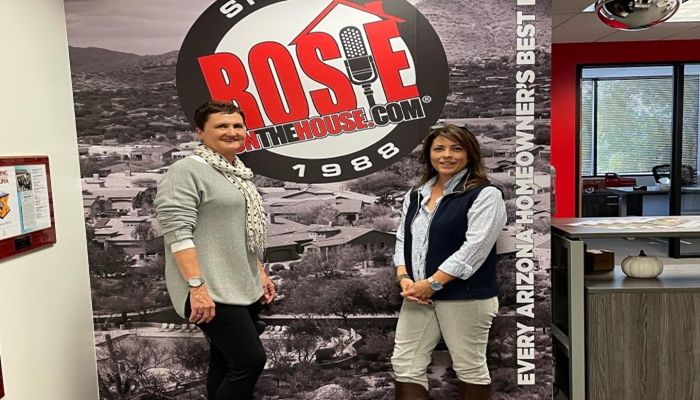 Last Saturday, Arizona Farm Bureau President Stefanie Smallhouse and Rosie Romero of Rosie on the House discussed Arizona beef and why it's such an important agriculture industry in our state. They also discussed the secret to grilling a great steak.
While Arizona cattle ranches produce enough beef to annually feed more than 8 million Americans, Arizona families know little about the availability of local beef in our state. That's changing thanks to Arizona Farm Bureau's Fill Your Plate and other factors helping families connect to our ranchers.  And today Arizona beef ranks top when it comes to quality and taste.
Not only is raising beef cattle one of Arizona's largest agriculture commodities, but it is also the largest area of all American agriculture. In Arizona the USDA-NASS reports that in 2021, our cash receipts for beef came to $754 million, up from $673 million (most recent figures available). Beef and dairy regularly hold the top two spots in our list of top commodities in Arizona.
And what about nutritional content of beef? A 3-ounce serving of lean beef is an excellent source of protein, supplying more than half of the protein most people need each day. Our nutrition experts describe beef as a complete, high-quality protein, which means it supplies all the essential amino acids, or building blocks of protein, the body needs to build, maintain and repair body tissue. In fact, to get the same amount of protein found in a 3 oz. serving of lean beef at 150 calories, you would need to eat 236 calories of raw soy tofu cubes, 374 calories of black beans, or 670 calories of peanut butter.
During the one-hour "Farm Fresh" show on Rosie on the House last Saturday, besides talking beef, we also discussed Christmas Traditions on the Farm and Ranch. Some special stories were shared and can be heard in the recorded show below.