Arizona Farm Bureau's Hayley Andrus Becomes Latest Graduate of the Women's Communication Boot Camp
Apache County Farm Bureau President and Arizona Farm Bureau member Hayley Andrus graduated last week from the fall session of Women's Communications Boot Camp hosted by the American Farm Bureau Federation.
Andrus, along with 12 other women, trained through an intensive four-day course completed by these agricultural leaders. The training featured hands-on sessions related to public speaking, working with the media and messaging. Graduates will use their training in a variety of ways including participating in local media opportunities to support the Farm Bureau's policy work, sharing information with elected officials, and joining social media campaigns to share positive messages about agriculture.
When asked what her biggest takeaway was Andrus said, "Look for every opportunity to use your voice and when those opportunities come, use your voice in a clear, concise and meaningful way." 
Thirteen farm and ranch women leaders graduated from this latest session of communication training. Boot Camp graduates are Lydia Haynes, Alabama; Monica Thornburg, Alaska; Hayley Andrus, Arizona; Vickie Bryant, Kentucky; Roslyn Simon, Louisiana; Karin Bump, New York; Stephanie Frisbee, North Carolina; Cindy Cassell, Ohio; Adele Flynn, Ohio; Andrea Brown, Pennsylvania; Katie Martin, Tennessee; Livvy Preisser, Virginia; and Christa Douglass, Washington.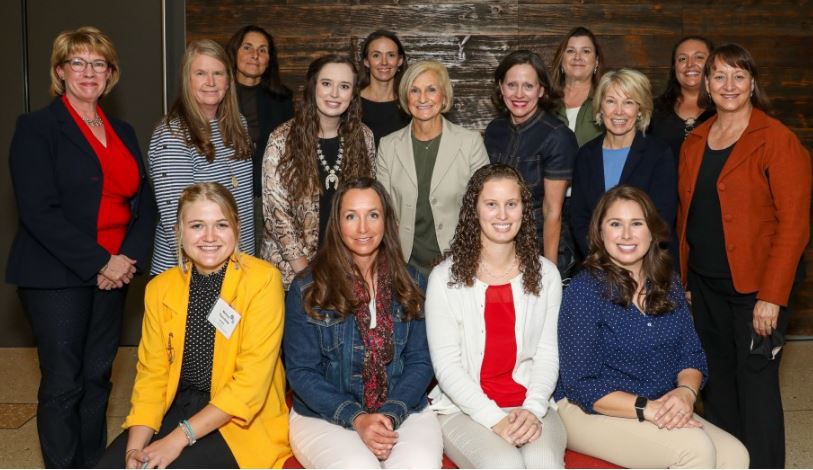 Communication Boot Camp, Fall 2021 Graduates 
"With less than 2% of the population engaged in farming or ranching, it's essential to equip women leaders in outreach skills they can use to connect with members of the non-farming public at the local, state and national levels," said Isabella Chism, an Indiana row crop farmer and chair of the American Farm Bureau Women's Leadership Committee.  
"More than one-third of farmers and ranchers are women," said AFBF President Zippy Duvall.  "They are some of the most passionate advocates for agriculture on social media and in our communities. I'm proud AFBF offers training and support each year to encourage women to increase engagement and step into leadership roles."
Boot Camp graduate Frisbee, a crop and beef cattle farmer, found the training to be extremely valuable. "I can't wait to share what I've learned with others involved in agriculture in my area," she said. "As farmers, improving our skills at reaching out to non-farmers who want to learn about what we do to produce food is so important."
The American Farm Bureau Women's Leadership Committee, in partnership with AFBF staff, hosts and provides training for the Women's Communications Boot Camp. This the 15th year of the program, which has 223 graduates and is open to all women involved in the Farm Bureau. An application process is used to select the participants. A spring session of Boot Camp will be conducted March 22-25, with applications opening at the end of November.