Arizona Needs to Raise Up the Next Generation of Agricultural Lawyers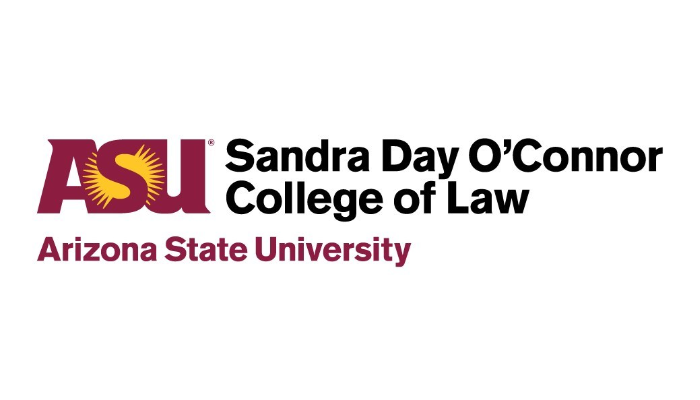 The Morrisons were one of the first families to settle in the town of Gilbert and over the decades, the family built a legacy, transforming small landholdings into one of the East Valley's biggest farming operations, one of the nation's largest dairy farms, and one of Arizona's largest ranching businesses. Today, Richard Morrison continues to add to his family's legacy by teaching agricultural law at Arizona State University's Sandra Day O'Connor College of Law; this is the first time agricultural law is taught at Arizona State University.
Richard Morrison teaches agricultural law at ASU.
The two credit-hour course provides an overview of the ways legal aspects of agricultural production and agribusiness differ significantly from other industrial enterprises. Current and evolving regulations will be discussed in order to emphasize the fact that law becomes the embodiment of public policy, and policy often begins or changes in the context of proposed regulations. Professor Morrison states that the class will highlight the ways in which the whole array of commercial, tort, natural resources, and tax law has unique agricultural applications.
During the course of the class, students will have the opportunity to hear from industry professionals including, Chelsea McGuire ( Director of Government Relations, Arizona Farm Bureau Federation), Ashley Ellixson ( VP of Legal and Environmental Affairs, United Dairymen of Arizona), Trisha Grant ( SRM - Vice President, Rabo AgriFinance), and Wade Noble ( Attorney, Noble Law).
Students will be provided additional learning experiences that will take them outside the classroom, gaining real-world experience and chances to network with agricultural lawyers. One of these experiences will be the American Agricultural Law Association Annual Educational Symposium taking place in Louisville, Kentucky, October 26-28, 2017. Students who attend the symposium will hear from national and regional legal and policy experts who will address cutting edge issues and recent case decisions in agriculture, natural resources, water, food, environmental and agribusiness law.
Morrison has worked diligently throughout his lifetime to make things better for Arizona, agriculture, and his community. One way he often helps to do this is by mentoring young adults interested in agriculture or civic leadership. ASU's Agricultural Law course will enable him to expose students with various educational backgrounds to the opportunities that lie within agricultural law. While this course is on a trial basis, he would like to see it, or something similar, become permanent in Arizona law school course listings.
"It's time for Arizona to raise up the next generation of agricultural lawyers, and this course will help us achieve that goal," explained Morrison.  "Students will begin to see opportunities for employment after graduation in service of farmers, ranchers, and the agribusiness sector.  They will also have the opportunity to network with law students in other universities who are taking agricultural law classes.   There are fewer than 1000 members of the American Agricultural Law Association in the United States, and it is thus possible for each agricultural lawyer to feel a part of a unique community 'where everybody knows your name.'"
Richard earned a Doctor of Jurisprudence from the University of Houston in 1977. He continued farming while beginning his law practice focused on water law, environmental law, and issues facing special districts and agriculture. He became an expert in water law and was honored by having his biography published in Arizona's Finest Lawyers.   Richard has multiple years of teaching water resources management and agricultural law at ASU's Morrison School of Agribusiness and Resource Management. (The school was created with a gift from Richard's parents and is housed under ASU's prestigious W.P. Carey School of Business).
Morrison is also working with the University of Arizona's College of Agriculture and Life Sciences and College of Law to create a dual enrollment undergraduate agricultural law course for Spring 2018. That course will touch all the substantive areas taught at ASU but will have a greater emphasis on food law and animals in production agriculture than the law school course. As an undergraduate course, it will also put more emphasis on policy and less emphasis on the actual statutes, cases, and regulations studied in law school. 
Join Our Family