Arizona and California Pistachios are The Nut of 2023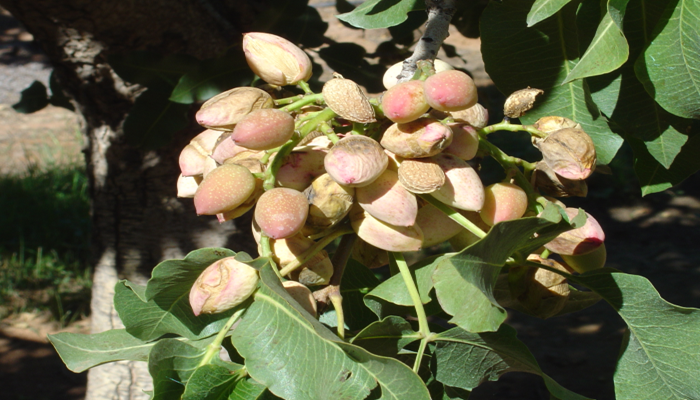 From lattes to cocktails, fashion and even paint colors, pistachios are having a moment. Food industry leaders like Baum + Whiteman and Lyons Magnus recently predicted pistachios would be the top nut of 2023 in food trend research, and outlets like Forbes and Eat This, Not That! all covered the news. Beyond the taste and nutritional benefits of the nut, trends are extending into the color – and even smell – of pistachios, with the nutty aroma now being used in candles and perfumes.
This is all good news to our Pistachios growers here in Arizona and certainly, California where a majority of our Pistachio production comes from. Said Cochise Groves owner Jim Graham in an earlier article on pistachios, "They stand alone as a plant-based protein food source that does not take special processing, packaging, or refrigeration to be ready to eat as a snack for active people." Graham owns a pistachio grove in Cochise County, Arizona. 
Arizona has a reputation for producing a highly tasty pistachio nut including ones that are plump and large in size. 
Looking back at where the pistachio craze began, the pandemic forced consumers to reevaluate their health and wellbeing; people were forced to consider not only what they ate and how it affected them, but also how it affected the planet. As a source of complete protein, pistachios fit the bill. Further, the sustainability of pistachios stands out from other crops; pistachios are a permanent crop that spans generations of farmers and as a high desert plant, are relatively drought tolerant.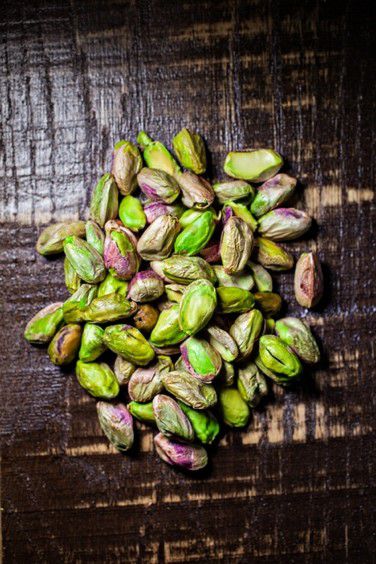 Pistachios should be added to your diet.
"Pistachios aren't just the hottest snack, their surging popularity is because of research that shows their unique health benefits," said Judy Hirigoyen, vice president of Global Marketing for American Pistachio Growers trade association. "They're a complete protein which is the quality of protein usually found in animal proteins. Further, thanks to a recently published study by Cornell University, we now know they're also very high in antioxidants. In fact, they rival the level of antioxidant capacity you'd find in blueberries, pomegranates and red wine."  
American Pistachio Growers is the entity that is responsible for consumer education globally, something that's been easy to do with myriad scientific studies that keep coming from around the world.  
"Shipments of American-grown pistachios to export markets continue to grow in double digits," said Hirigoyen. "We know the educational efforts are working," said Hirigoyen, citing an analysis of shipments from the U.S. to key export markets from 2016 through 2021. "In the export markets where we promote the research, shipments grew by 36 percent on average." 
American Pistachio Growers is a non-profit trade association representing more than 865 members who are pistachio growers, processors and industry partners in California, Arizona and New Mexico. American-grown pistachios are sold under many quality brand names internationally, so look for country of origin on packaging. For more information, visit AmericanPistachios.org.