Arizona's Flying Farmers and the History of the International Flying Farmers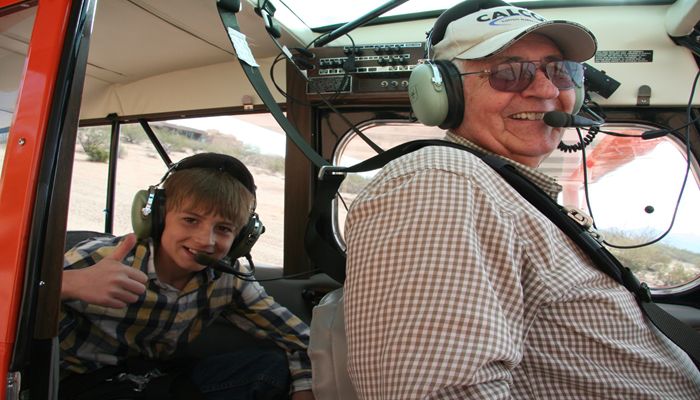 "Of all private pilots, Flying Farmers are perhaps the only ones who will tell you their Cessnas and Beechcrafts and Pipers are no different from their combines, tractors, and pickup trucks," says the International Flying Farmers (IFF) website's history page. "After all, airplanes are workhorses too, for hauling supplies, for checking irrigation systems, for compressing the time between the farm and parts store."
In our own Arizona-agriculture history, a brief mention in the January 1943 Arizona Producers publication indicates a shortage in airplanes and pilots led to a cutback in aerial crop-dusting during World War II. The alternative for farmers was ground dusting equipment that they had to commit to sharing among the farms. 
Interestingly, today's IFF got its start one year later in 1944. Currently based in Mansfield, Illinois the IFF began when an agricultural extension director and a farm editor decided to visit several flying farmers in Oklahoma. H.A. "Herb" Graham, director of Agricultural Extension at Oklahoma Agricultural and Mechanical College, and Ferdie Deering, farm editor of the Farmer-Stockman magazine, traveled across the state. One history-making stop was Henry G. "Heinie" Bomhoff, a wheat farmer. Immediately recognizing a colorful character, Graham and Deering interviewed Bomhoff and in the ensuing discussion uncovered numerous other farmers who owned and used airplanes in their farming and ranching operations.  
Inspired by Bomhoff and other flying farmers, Extension Director Graham asked if he would be interested in meeting with others like himself at the annual Farm and Home Week, hosted by Oklahoma A & M at Stillwater. 
Says the IFF website, "Returning to Stillwater, Graham took his idea to the college president, Dr. Henry G. Bennett. Not only did the president like the idea, he took it one step further imagining a national organization. Through the combined efforts of Bennett, Graham, Deering and Bomhoff, invitations to an organizational meeting at the college campus were sent to all known state farmer-pilots.  "On Aug. 3, 1944, the meeting was held and the Oklahoma Flying Farmers Association was born. The following year, after the idea had spread to other states, Bennett's vision became reality. On Dec. 12, 1945, the National Flying Farmers Association was incorporated under Oklahoma law."
And of course, the first leader of the organization, Heinie Bomhoff, had 4,000 pilot hours to his credit, most of it flown at less than 100 feet while hunting coyotes. As a national organization (Dec. 12, 1945, through 1961) and an international organization due to Canadian farmers joining (1961 to the present), IFF made a definite impact on general aviation. During the early decades, the National Flying Farmers Association played an important role in the development of tax rulings on equipment deductions, renter's insurance for pilots, and the specific design of aircraft for aerial applications, as opposed to modifying existing war-surplus or passenger aircraft.
IFF's membership peaked at around 11,000 in 1977, but as the farming economy during that period began a downward spiral so did membership. IFF's website sets the current count at around 275 families or 455 members. 
Arizona's own involvement in IFF has made its mark including having national officers. Alexander G. Know, part of a Chandler, Arizona Farm family, was an IFF officer from 2014 to 2019 and the president in 2017/18. Still an IFF member, Knox had been Arizona Flying Farmer president for many years before becoming an IFF Officer. His brother, Lyle, is the current Arizona Flying Farmer president. Reflecting the smaller membership, just a few Arizona farming and ranching families are left in the IFF. Said Knox, "But we still have some fun."
Arizona farm families that have been involved include the Sossamans, Hawes, Shumway, Schnepf, Moore, Hash, Bogle, Sasser, Banker, Kongable, Hollinshead, Baxter, McElhaney, Copeland, Copelin, Dana, Hilgeman, and so many more. In fact, Jap and Faith Sossaman were NFF charter members in 1945.
Maricopa County Farm Bureau member Ferrel Anderson also claims a connection to the Flying Farmers. Ferrell's Grandfather and namesake was one of the original Flying Farmers, from Post Falls, Idaho. The grandfather raised roses. He would often fly down to Arizona, from Idaho, where he and his wife, had a house in Mesa. 
Local Arizona aviators will appreciate the story of the former owner and operator of Chandler Air Service, Inc. John Walkup (1944-2017), who grew up on a farm in Stillwater, Oklahoma. While he was never involved in the Arizona Flying Farmers, he was the first International Flying Farmer Teen president.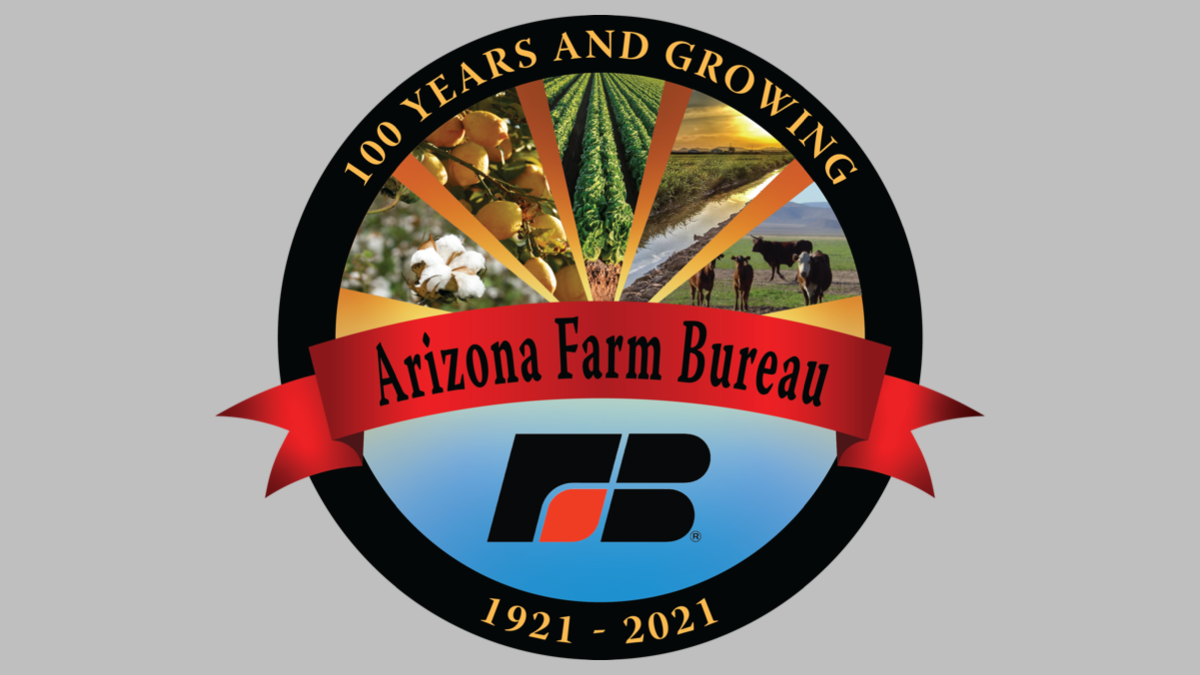 The Flying Farmer and his Aircraft
While never active in IFF, my own Dad, Pat Murphree, has always been a flying farmer and at 83 and retired still flies to check out other farms. In visiting with him and reflecting on the transition to drones, he will tell you that farmer/rancher pilots used their aircraft to monitor irrigation systems, check livestock and crops and dust fields. Other flying farmer pilots even delivered and picked up supplies and parts.  
When I asked him to put together a list of what he used his plane for, he gave me the following.
Water scheduling by satellite or aircraft
Aerial photos for project leaders
Nearing watering dates on crops, looked from aircraft at plant coloration; often adjusted based on the coloration of the leaves (he envies the accuracy of today's drones)
After laser leveling fields, evaluated water coverage from aircraft 
Often looked for insect disease, flood damage or any other natural or man-made damage to farms
Trips to meetings in Safford, Yuma and White Tanks 
Once, Assistant Director of the Maricopa Ag Center (MAC) in 1980s James H. Park and dad flew to Safford to meet Jeffrey C. Silvertooth, Ph.D., for the first time, beginning a lifelong friendship. Today, Silvertooth, recent associate dean and director for Extension & Economic Development for Agriculture, Life, & Veterinary Sciences, and Cooperative Extension, the University of Arizona, can still recall the first time meeting dad. 
"I most certainly remember Pat and Jim Park flying from MAC to the Safford Ag Center (SAC)," said Silvertooth. "As I recall, this was about 1987 and during my first cotton season in Arizona working as the UA Extension Cotton Specialist. I was learning that many Arizona farmers and ranchers are pilots, and I was not surprised to see them fly over to Safford. But I was immediately impressed with Pat's passions for farming and flying, plus he had one of the nicest planes I had yet seen! I worked with Pat for many years, particularly while he was the Demonstration Farm Manager at MAC."  
Silvertooth recounts more adventures flying with Dad. "My best memories of flying with Pat were associated with the few times he took me up early in the morning in his aerobatic plane and took us through some aerial maneuvers. I was doing everything in my power to just hang on and Pat was talking to me as calmly as if we were driving in his pickup checking cotton fields in the afternoon. It was great!"