Arizona's Local Eggnog, The Talk of the Town this Holiday Season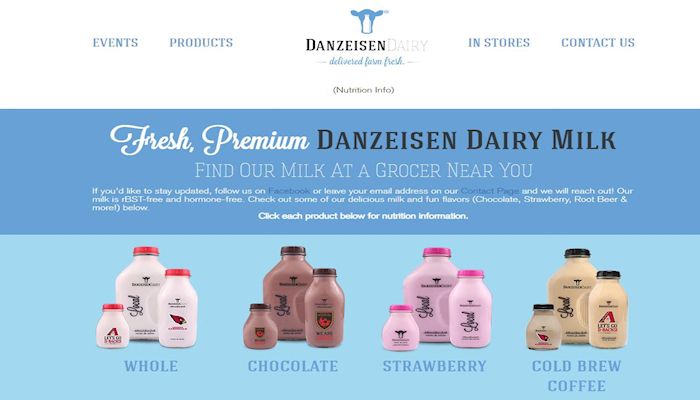 I can't do Christmas without eggnog. Now, I can't do eggnog without Danzeisen Dairy's eggnog! One of Arizona's generational dairy families, Danzeisen came up with the concept of variously flavored milks delivered to your store in glass bottle several years ago, an iconic throwback to a bygone era when milk used to be delivered to your doorstep in those clinking bottles.
Rosie on the House recently hosted them, so we could talk about their eggnog, now in three flavors: regular, peppermint and pumpkin spice.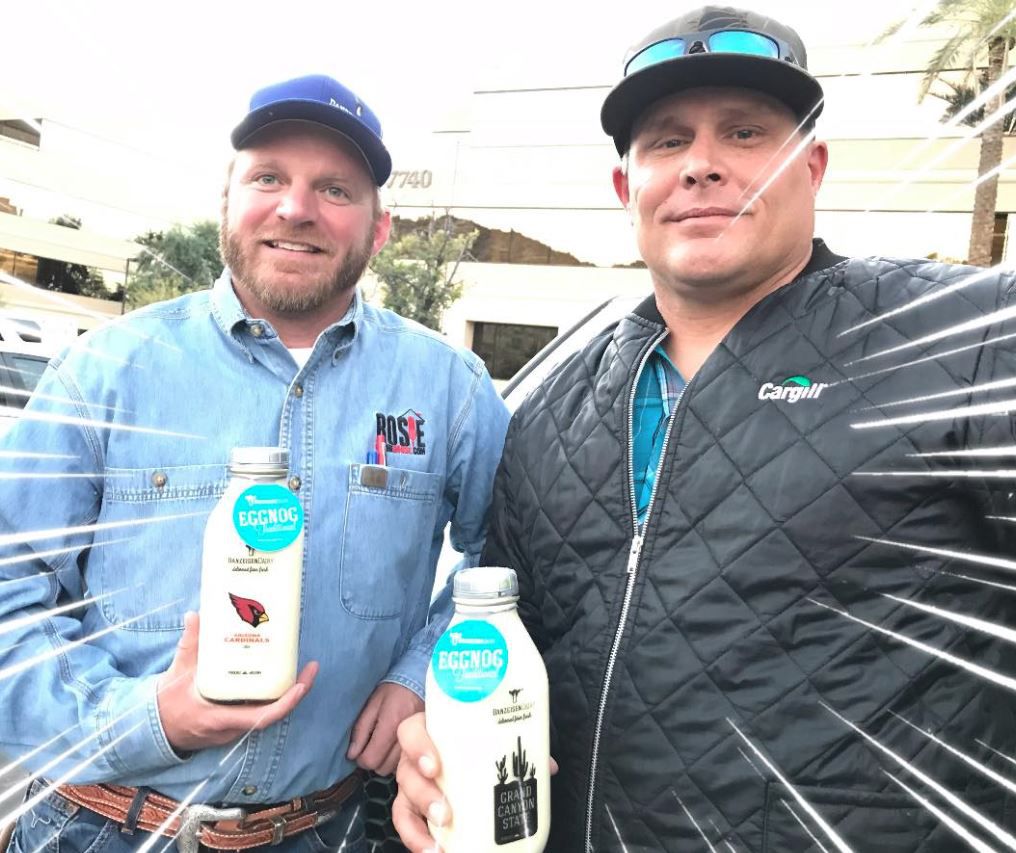 Romey Romero of Rosie on the House likes eggnog as much as the rest of us!
This holiday season, Danzeisen Dairy has already sold more eggnog than they did all last year through December 25th. But, if you're not an eggnog fan, you can always try their whole, skim, 1% and 2% milk. Or, be bold and try a flavor, like their Arizona Orange, Chocolate or Strawberry. I love their Cold Brew Coffee milk.
Eggnog for Christmas in Arizona is safe. We know we'll get the best ever with Danzeisen Dairy.
And, if you missed Saturday's Rosie on the House show with Kevin Danzeisen click on the podcast below. We even explain the nog in eggnog and much more. Plus, our short video about Arizona milk is a must see.