Bill to Overturn the BLM Planning 2.0 Rule Only Needs the President's Signature
Arizona Farm Bureau Staff Reports: The Senate passed major legislation this week to repeal the Bureau of Land Management's (BLM) Resource Management Planning rule, which is commonly called "Planning 2.0." Arizona Senators John McCain and Jeff Flake in the United States Senate co-sponsored the disapproval resolution, along with all western state senators and applauded the Senate's overturning of the rule.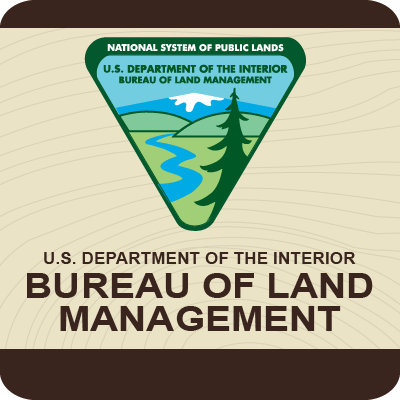 Senator Flake said, "Any cattleman, miner, or county supervisor in Arizona will tell you that the centralized planning process proposed under BLM's 'Planning 2.0' rule would have been disastrous for land management out West. Secretary Zinke has promised to empower local stakeholders by decentralizing the planning process, and today's vote will allow him to start rebuilding trust with Arizona land users."
"We're pleased that both houses of the U.S. Congress pushed back against this top-down regulation," said Arizona Farm Bureau President Kevin Rogers. "BLM's Planning 2.0 made sweeping changes to how the federal government manages our public lands and shifts decision-making authority away from states and local communities to bureaucrats in Washington, DC. When we met with our congressional delegation in Washington D.C. last week we asked that they overturn this rule. They have and we so appreciate their efforts."
"The most local and informed government bodies, with the greatest firsthand knowledge about the impacts of federal planning decisions, would have been hamstrung by this planning rule," said Arizona Farm Bureau First Vice President Stefanie Smallhouse and southern Arizona rancher. "Many of these elected officials have lived on the land they govern for generations and much of their time is volunteer, if not all of it. Although federal law mandates that the BLM give meaningful involvement to the states and local governments when making planning decisions, this rule created unnecessary hurdles for these officials to clear making it very difficult for them to be at the table. I have sat with these folks in hours and hours of meetings as they contribute priceless knowledge to the process. They show up because they care and have a thoughtful voice to add to the process. I am very encouraged by this reversal and thankful to our Arizona delegation who supported it."
Roughly 99 percent of BLM-controlled lands are in 12 western states—Alaska, Arizona, California, Colorado, Idaho, Montana, Nevada, New Mexico, Oregon, Utah, Washington, and Wyoming—all of which stood to lose if the Planning 2.0 rule remained in its current form.
"Thank you all for your collective efforts on this issue," said Ryan R. Yates, director of Congressional Relations with American Farm Bureau Federation. "This is a great early victory for farm and ranch interests in the west."
The U.S. House of Representatives had earlier passed a bill to overturn the BLM's Planning 2.0 rule. During the debate on H.J. Res 44, Arizona Representative Paul Gosar cited additional concerns from Farm Bureau, noting "[Farm Bureau is] concerned that the Planning 2.0 rule will diminish the statutory requirements of multiple-use and dismantle the cooperative ideals of Federalism…BLM Planning 2.0 lacked appropriate input and open and honest evaluation of the costs and impacts of the rulemaking. BLM did not fully evaluate the impacts on consumers, public lands-dependent ranching families, energy, mining, recreation, and rural communities across the American West."
Along with the sweeping changes made to the planning process, the rule would drastically limit opportunities for formal public engagement and weakens the value and impact of Governors' Consistency Reviews. The long-term result would be a longer process that created more confusion and greater uncertainty. State, local, and tribal governments, as well as interested and affected stakeholders, would be deprived of opportunities to engage in the process and influence land management decisions on the public lands they rely on.
All Senate Republicans who represent western states joined Murkowski as co-sponsors of the BLM Planning 2.0 disapproval resolution. The Senate's co-sponsors are: Sen. John Barrasso, R-Wyo.; Sen. Jim Risch, R-Idaho; Sen. Mike Lee, R-Utah; Sen. Jeff Flake, R-Ariz.; Sen. Steve Daines, R-Mont.; Sen. Cory Gardner, R-Colo.; Sen. Mike Crapo, R-Idaho; Sen. Mike Enzi, R-Wyo.; Sen. Deb Fischer, R-Neb.; Sen. Orrin Hatch, R-Utah, Sen. Dean Heller, R-Nev.; Sen. Jim Inhofe, R-Okla.; Sen. John McCain, R-Ariz.; Leader Mitch McConnell, R-Ky.; and Sen. Dan Sullivan, R-Alaska.
The legislation now awaits the President's signature.