Bills Impacting Arizona Agriculture
By Joe Sigg, Arizona Farm Bureau Government Relations Director: Since the second regular session of the Fifty-second Arizona Legislature is in full swing, Arizona Farm Bureau wants to make a way for you to easily track the following bills. We will work to keep you updated on legislation that impacts agriculture.
SB 1270 which fully integrates the office of pest management into a new division within the Arizona Department of Agriculture left the Senate 27-0. You will recall a time when AZFB was almost alone in pushing for this – now it's no longer even a blip on the radar, screen. HB 2171, moving weights & measures to the Department of Agriculture, came out of the House 59-0, so there appears to be no opposition either. Both this measure and SB 1270, while creating more management problems for the department also raise its profile as a larger cabinet agency. AZFB supports both bills.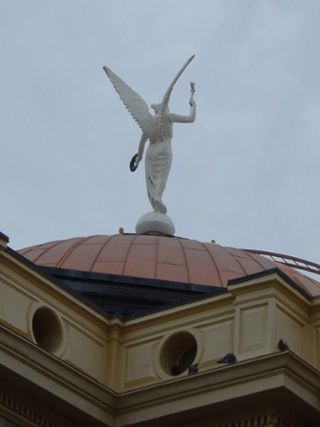 There is general agreement between the legislative and executive branches to restore Joint Technical Education Districts (JTED) funding. However, there are some politics between the House and the Senate as to who gets credit and some politics between the Governor and the legislature as to how this will happen. It appears JTED will get most ($28 of $30 million) of its money restored by the legislature – not the executive – although there is some wrestling as to whom gets credit. Farm Bureau is monitoring.
Agriculture has taken the high road this session by not pushing any animal welfare bills, although the opportunities have certainly presented themselves. The "other" side did spin off their hoarding provisions from last year's bill and are pushing a new bill (SB 1227), as well as several other bills which will not be heard. We will continue to see a creep of unnecessary animal protection bills – and with no regard for what is good animal husbandry practices. Monitoring
As to the Salt River feral horses? A bill (HB 2340) offers that the state will take jurisdiction and ownership, but not management or liability obligations. Only the state could establish such a successful business model. It passed the House with a favorable margin but Pratt, Brophy-McGee, Farnsworth Bowers and Petersen voting 'no" along with the Democrats. AZFB opposes.
As Arizona Farm Bureau anticipated, we are beginning to see legislation (SB 1449 and HB 2073) as to unmanned aircraft systems – yet another example of our technology ahead of our behavior and regulatory response. HB 1449 is now dead over in the House. We do not anticipate much in the way of sustainable outcomes this session, but a whole host of issues persists before this technology is fully implemented and integrated in the regulatory system. Expect this type of legislation to be a fixture in upcoming legislative sessions for years to come. It's an extraordinary tool for agriculture with a whole range of legal and liability issues. For AZFB interests, these tools are valuable and we don't want to see knee jerk regulations placed over technology as long as it is being handled safely and with respect for neighbors. AZFB continues to monitor.
Arizona and other states are in a phase where there is effort to reduce the regulatory burden on the production of food -- so-called "freedom to farm." Farm Bureau's position is we cannot retreat from food safety, and a lot of time has been spent trying to insure some accepted food safety discipline – in one case schools were exempted (SB 1004). Of course we are portrayed as wanting limitation on competition – which is not true. – Farm Bureau does not want food borne illnesses in the marketplace. Ask Chipotle what happens when you ignore a food safety culture. Just like GMO's, it remains a continuing education effort. AZFB opposes any retreat from food safety discipline and practices.
HB 2326 went through the House 57-0 and cleared Senate Finance Committe 4 to 1. This bill will make clear that there is no transaction tax between a producer of livestock feed and a user of livestock feed, at either the state or local level. Under the Model City Tax Code municipalities can, at present, tax these transactions. We want to step on this before it makes any progress. AZFB supports.
SB 1372 provides $200,000 to the city of Buckeye for salt cedar remediation – the bill is moving but since it is outside of the budget process, it is a bit uphill. AZFB supports.
We again see bills in the states' rights genre – extreme frustration over federal government encroachment – that the state can ignore unconstitutional measures. Even the Supreme Court is not immune as one bill indicates that Congress has to pass approval over what the court says is constitutional. OK – everyone knows that is not about to happen but it points out the level of frustration, which provides signals as to why the electorate is reacting the way it is in today's primaries across the country. Monitoring.
Speaking of elections, there is a long list of bills dealing with election reform and campaign finance.
SB 1243 establishes approval requirements by AZ Game & Fish as well as reporting requirements for the Mexican wolf. AZFB supports.
Most of the water measures this year (e.g. SB 1191 and SB 1268) deal with structural changes which could lead to increasing water supply and conservation and modification of municipal adequate water regulations – in other words, the thrust of the various bills is working along the margins, as there are no grand works or attempted compromises or any money on the table at this time. We will see if that changes with the Governor's augmentation committee which will look in depth at the 22 geographic areas identified as priority. (SB 1459) establishes financial assistance for water improvements under Board of Supervisors auspices. AZFB supports these measures.
An exception to the above, (SB 1192) would appropriate $1,000,000 in general funds to the Arizona Water Protection Fund. AZFB supports.
SB 1190 establishing NRCD education centers has passed the Senate. AZFB supports.
Proposition 123, the school funding compromise, is on the ballot in May. The proponents are distributing a flyer wherein they also announce a free showing of the new Star Wars movie. Is this a sign of too much money (supporters have collected a huge war chest) or simply millennial campaigning? Around election time, George Washington's account ledgers always showed increased amounts for corn whiskey – there is no word as of yet whether the movie theater is serving alcohol. Arizona Farm Bureau does not support the free movie showing, we do support Proposition 123.
In a nod to cultural differences: during an Argentine soccer match a player killed a referee over a call the referee made – in American football, the mayhem occurs off the field.
This list is also available at the following link: https://www.votervoice.net/AZFB/Bills. Click on the bill you want to track and more information will be provided regarding recent action on the bill. You can also access the bill tracker at www.azfb.org under the Public Policy section.