Congress Introduces Six Climate Bills in One Week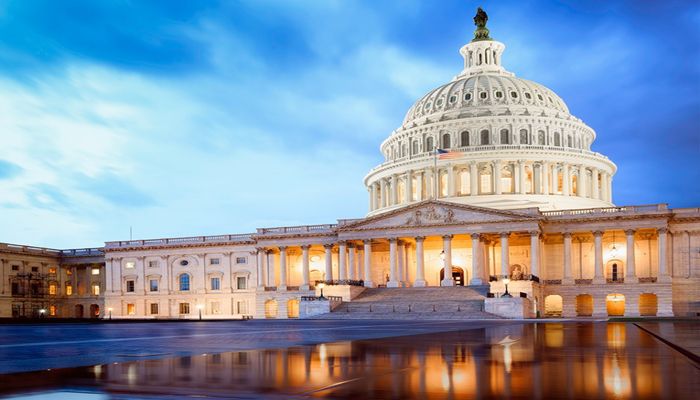 Under both Republican and Democrat administrations over the last two decades, there have been serious, traction-gaining policy proposals that purport to answer the question, "what do we do about climate change?" Even under Republican Administrations, there was national attention given to ideas like the Green New Deal. And now, under a new administration and a Democrat-controlled Congress, pressure is only continuing to build on climate change issues.
Within the past week, Congress has been busy building upon this momentum and introducing legislation to break down barriers for farmers and foresters to be a part of the climate change solution.
On April 20, Senators Mike Braun (R-IN), Debbie Stabenow (D-MI), Lindsey Graham (R-SC), and Sheldon Whitehouse (D-RI) reintroduced the bipartisan Growing Climate Solutions Act. The bill's overarching purpose is to give producers the opportunity to benefit from climate-smart practices through the sale of carbon credits. Farmers will earn credits by employing voluntary, sustainable farming and forestry practices. The Growing Climate Solutions Act looks to remove those headaches by creating a "one-stop-shop" for farmers who are looking to participate in private carbon markets. A new USDA website will serve as a comprehensive resource with information for farmers and foresters interested in generating carbon credits. It will explain how they can get started and connect them with USDA-certified entities to set up their carbon credit operation and provide more details on the private sector marketplace. On April 22, the Senate Committee on Agriculture, Nutrition, and Forestry advanced the bipartisan Growing Climate Solutions Act of 2021 by a voice vote. The legislation can now be considered by the full Senate.
But that was just the beginning. Last week, Ranking Member of the House Agriculture Committee, Glenn 'GT' Thompson (R-PA) announced five pieces of legislation to address climate change through natural solutions. In a release, Ranking Member Thompson indicated that these bills are an initial slate of ideas to improve the productivity of America's agricultural sector while reducing its carbon footprint.  He also indicated that more proposals are possible. The proposals include:
U.S. agriculture is at the forefront of climate-smart solutions, and farmers are eager to build on their sustainability efforts through voluntary and market-based programs. Farms, ranchers, and forest owners at on the frontlines of facing a changing climate and a share an understanding of their current role in preserving natural resources.
Federal policy can and should provide incentives and support for farmers, ranchers, and forest owners as they tackle challenges created by climate change. With U.S. agriculture contributing only around 10% of greenhouse gas emissions, the fact that farmers are on track to reduce their already relatively small carbon footprint is a sign that they are already committed to good environmental stewardship.
Arizona Farm Bureau will continue to work with Arizona's Congressional Delegation to ensure that any proposals regarding climate change are incentive based, and market driven. To stay up to date on climate change policy and respond to call-to-action alerts, text AZFB to 50457 to sign up to our text alert system!