Down the Long and Winding Arizona Roads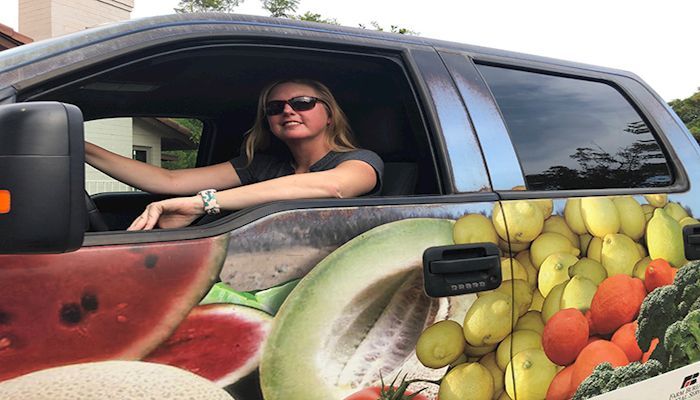 The recent COVID-19 pandemic notwithstanding, the Outreach management team and county leadership possess a unique role and relationship in the annuals of Farm Bureau life. Without our county management support – that link between state and county work – our advocacy, communication and education work would be challenged to move the Farm Bureau efforts in the right direction. Structurally, it's what makes the work of the volunteer leader truly "grassroots."
It was humbling to recently hear one of our county leaders talk about the Outreach management support and perhaps what any of the county leadership might echo. "I am always personally struck by the miles logged to get where we are to support us, the county farm and ranch member leaders,'" said former Pima County Farm Bureau President Jack Mann.  
I fully agree with volunteer leader Mann on this point. I will always call my Outreach Manager team, "Road Warriors."  When you chat with them, the managers joke about their windshield time; the code appears to dictate that they make themselves available for our volunteer leadership and members, and effectively available. 
And on the issue of travel and changes and challenges, county leaders and the outreach managers have had a big revelation about the use of technology when it makes sense. The virtual component became critically important as a few of our leadership families requested the virtual connection during the pandemic and Arizona's spike in cases. Travel restrictions were also enforced by efforts to also protect staff. We worked to not miss a beat with county management even during the pandemic. Regular county board meetings, county policy development and county Annual Meetings all still took place. The way they were conducted might have looked different, however meeting content, debate, discussion, and policy development still took place. 
Today, you can ask any one of the Outreach managers and they will tell you they are glad to be fully back "on the road again!" As the pandemic of 2020 becomes more of a bookmark in history, outreach managers are now on the road as in prior years serving as liaisons linking Farm Bureau counties with the state organization, Arizona Farm Bureau. 
What our County Leaders Say about Outreach
Between Outreach staff and county leaders, we've determined that we a part of a mutual admiration club. We appreciate our volunteer leaders, and they appreciate us. 
"Staff's role in assisting the county usually goes way beyond what most members realize," explains Maricopa and Pinal Counties farmer, Pinal County Farm Bureau President and Arizona Farm Bureau's Second Vice President Richie Kennedy.  "Their support and guidance on all aspects of the counties function are second only to that of our volunteers but one doesn't work without the other!" 
"One of the best decisions made for Arizona agriculture by Arizona Farm Bureau was to assign a state staff person to each county," said Yavapai County Farm Bureau President Sharla Mortimer and co-owner of Mortimer Farms. "They provide invaluable expertise and motivation to keep our Farm Bureau counties' efforts efficient. This relationship creates open communication between our membership and our state organization. A relationship that elevates Arizona agriculture's grassroots government relation efforts. Efforts that protect Arizona agriculture, give us a collective voice at the legislature and defend us against unnecessary regulations and laws. Farm Bureau staff is talented, professional, knowledgeable, and passionate. Their positive attitude gives members the motivation to do better as leaders, farmers, ranchers, and agriculturalists. They are our cheerleaders, and they are our voice." 
County management support is the big, sweet spot of Outreach. We also cover the following areas:
Marketing and advertising Outreach
Publications Outreach (Arizona Agriculture, CHOICES, Ag & FB News and Agent Advantage)
Social Media Outreach
General Consumer Outreach
All these outreach efforts combined meant that we generated more than
17 million impressions
in the last fiscal year. This number is conservative knowing that some of our outreach and engagement is too difficult to fully track.
So, when you see the Outreach managers roll up in their wrapped vehicles to a meeting, it's good to know they are supporting your grassroots cause as a volunteer Farm Bureau leader. I'm proud of my team and appreciative of all they and you as county leaders do.