Form I-9 Refresher: The 5 Most Important Things to Remember with Your Employees
By Julie Murphree, Arizona Farm Bureau Communication and Organization Director: With a new year come and gone and a new administration in the White House, it's time to review your employee records and make sure everything is in order, certainly with your I-9 Forms.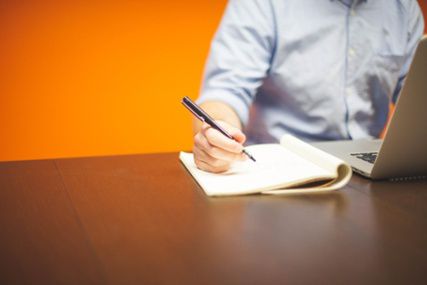 Five reminders will help keep your employee house in order.
Employers Must Use Form I-9 dated November 14, 2016. Beginning January 22, 2017, employers must use the 11/14/2016 N version of Form I-9 Employment Eligibility Verification, to verify the identity and work eligibility of every new employee hired, or for the reverification of expiring employment authorization of current employees (if applicable). This date is found on the lower left hand corner of the form. Prior versions of the form will no longer be valid for use. Employers who fail to use Form I-9 (11/14/2016 N) on or after Jan. 22, 2017 may be subject to all applicable penalties under section 274A of the Immigration and Nationality Act, 8 U.S.C. 1324a, as enforced by U.S. Immigration and Customs Enforcement (ICE).
Employers should continue to follow existing storage and retention, rules for each previously completed Form I- For more information visit I-9 Central.Read the USCIS News Alert: Employers Must Use Form I-9 Dated 11/14/2016.
Under the new administration, expect more intense worksite enforcement, which could potentially include both I-9 audits, and workplace raids. Prudent employers will ensure that they are properly prepared and diligently following the law with respect to the I-9 employment verification process. Develop a protocol to respond to government investigations or audits.
At the time of hiring, do not ask for specific or different documents from the employee. Refer the employee to the List A, B and C for documents that can be presented and let the employee choose the documents to present to complete the I-9. Ensure at the time of hiring that an employee provides documents that appear genuine on their face and relate to the employee.
Keep all conversations related to the job at hand and the ongoing duties of the position. Workplace discussion should be about work.
Arizona Farm Bureau remains committed to immigration reform that includes a secure border, a worker visa program and effective cooperation between the federal government and interior enforcement.
Editor's Note: Information sources included The Cavanagh Law Firm, U.S. Citizenship and Immigration Services and the Department of Labor