FunStatistics about Arizona Agriculture's Melons and Sweet Corn
By Julie Murphree, Arizona Farm Bureau: We sometimes think melons and sweet corn are only summer crops. In Arizona they're spring, summer and fall crops. Because of our 300-plus days of super sunshine in Arizona, cantaloupe and honey dew melons can be harvested in the spring and fall. And, our sweet corn season may be from May to the first part of July in the valley, but can run into late September in the northern and southeastern part of the state.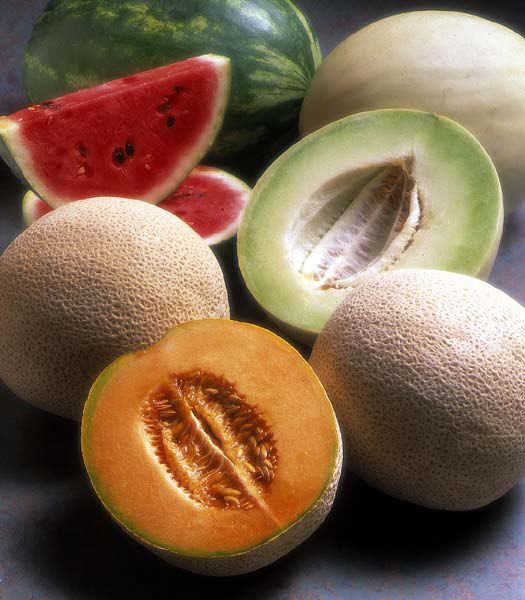 Arizona's climate creates an ideal environment for growing some of the tastiest melons in the country.
So, since we're in September, we can keep celebrating melons and sweet corn in Arizona. Below are a few interesting statistics about Arizona melons and sweet corn. This list of agriculture facts will make you hungry for more.
Melons
Watermelon season is in the heat of the summer
Cantaloupe in Arizona have two seasons: Spring and Fall.
Arizona has 14 major melon growers growing for the market.
Regarding acres, approximately 16,000 harvested acres for cantaloupe, 3,500 for Honeydew and 2,900 for watermelon; the majority of production. Most of this melon production is in Yuma, Pinal and Maricopa counties. These figures are the most recent (2014) and come to us from USDA NASS.
9 states in cantaloupe production, Arizona is #2 behind California.
3 states in honeydew production, Arizona is #2 behind California.
16 states are in watermelon production, Arizona is in the middle of the pack on acres/production and value (#7, #8 or #9 depending on the year).
Arizona had 28% of U.S. cantaloupe value, 30% of U.S. honeydew value, 6% of U.S. watermelon value in 2014.
The 14 growers are mostly very large commercial growers; still family-owned and operated.
One Farm Family, Martori: Market under the "Kandy" label. Sell to most major retailers. Their website explains that they are an American grower and shipper rooted in a century's experience in fresh fruit and vegetables. So cool, don't you think.
Another Farm Family, Rousseau Family Farms: For example, watermelon was being harvested this summer. Market under the "MelonUp" and "Dynasty" labels. They also do sweet corn. Their farm family is 3 generations farming in Tolleson and Scottsdale. They have a Farmers' Markets called Rousseau Farmers' Market.
Sweet Corn
While specific sweet corn acres are unavailable in Arizona since sweet corn estimating for Arizona is not in the USDA program, we still have a significant Arizona sweet corn production; I just can't tell you acres produced in our state. U.S. sweet corn estimating outside of Arizona does involve 26 states and the U.S. value is estimated at $750 to $800 million annually.
But, check out our Sweet Corn video on Fill Your Plate and in this blog article.
We have a handful of growers in Valley and in southern and northern Arizona.
The season is late May through early July in the Phoenix metro area. The season runs through September in northern Arizona and southeastern Arizona.
Go to Fill Your Plate for melon and sweet corn recipes. Searchable by product!