Get Ready for the Valley's Beloved Holiday Tradition - ZooLights!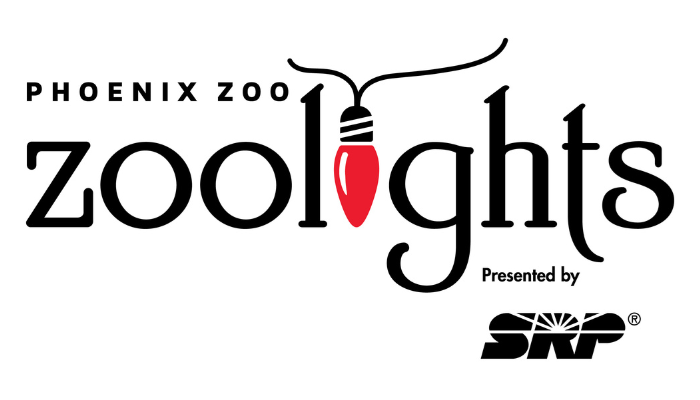 The holiday season is upon us, and the Valley of the Sun is gearing up for its favorite festive tradition – ZooLights! This year, the Phoenix Zoo is going all out to make it bigger and brighter than ever. Imagine nearly four million dazzling lights, hundreds of mesmerizing displays, and exciting new additions that promise to make your visit truly magical. Zoolights is scheduled for November 22nd-January 14th 2024. opening at 5:30PM and closing at 10:00 PM.
One of the most enchanting features of this year's ZooLights is the introduction of Wildlife Lanterns. These lanterns showcase various animals in beautifully crafted designs, adding a layer of wonder to your ZooLights experience. As you stroll through the zoo, you'll encounter these captivating lanterns, each a work of art.
But that's not all. The Phoenix Zoo is proud to bring back the tallest floating tree in North America, a showstopper. What makes it even more special is that it features original music and a synchronized light show that will leave you in awe. You won't want to miss this towering masterpiece, a true symbol of the holiday spirit.
Now, let's talk about adventure. ZooLights isn't just about admiring the beautiful lights; it's about immersing yourself in the holiday magic. This year, the experience takes you to an enhanced s'mores station. Picture yourself by the fire, roasting marshmallows and crafting the perfect s'more. It's a delightful way to warm your heart on a cool winter's night.
But the excitement doesn't stop there. Swing into the holiday season with the interactive Glow Garden, where an enchanting world of light will surround you. It's a playground of illuminated wonders that will bring out the child in everyone.
And, of course, who could forget the 200-foot-long light tunnel? Transport to a world of light and color through this dazzling pathway. It's an immersive experience that adds a touch of magic to your ZooLights adventure.
But what would ZooLights be without a visit from the man of the hour, Santa Claus himself? Jolly ol' St. Nick will be appearing at the zoo, so be sure to have your camera ready for those memorable photo ops.
Arizona Farm Bureau members receive a discount on tickets. Members must purchase these tickets before visiting to receive special pricing. (You will need the promo code as well). Contact Joel Carr at 480.635.3609 to obtain the promo code.
This year's ZooLights is an unforgettable experience for the whole family. With millions of lights, mesmerizing displays, Wildlife Lanterns, the tallest floating tree in North America, and exciting interactive features, it's a holiday tradition you won't want to miss. So, gather your loved ones, embrace the holiday spirit, and go to ZooLights for a magical night to remember. Happy holidays!
Visit azfb.org and select "membership" to see all the amazing benefits you have as a member of the Arizona Farm Bureau. Our Membership section is categorized by benefit type, providing a quick and easy way to browse the options and see what is available. Take advantage of all the fantastic benefits waiting for you as an Arizona Farm Bureau member!