One of my favorite parts of the Fall Season is the smell that fills my house. My roommate and I change out our summer candles and soaps for fall scents and begin to put pumpkin in everything we can eat! Pumpkin oatmeal. Pumpkin bread. Pumpkin cupcakes. Pumpkin muffins. Pumpkin pancakes. Pumpkin protein shakes. Basically, if you can add pumpkin to it, we will. Thankfully, I can always find new recipes from FillYourPlate.org to help keep Fall in the air. Check out this simple recipe and try Pumpkin Cake Cookies provided by Doris French! They are great for an afternoon snack or a tasty dessert.
Pumpkin Cake Cookies
Ingredients
15 ounces canned pumpkin
1 egg
1 box yellow cake mix
2 tbps vegetable oil
1/2 cup rolled oats
1 tsp dried orange peel
1 cup chopped walnuts
2 1/2 tsp pumpkin pie spice
1/2 cup dried cranberries (optional)
vanilla icing (optional)
Directions
Preheat oven to 350 degrees.
In a large bowl, combine wet ingredients. Add in dry ingredients and mix well.
Drop by tablespoons onto lightly greased cookie sheet.
Bake at 350 degrees for about 10 minutes.
Ice with vanilla icing and sprinkle pumpkin spice on top for maximum sweetness!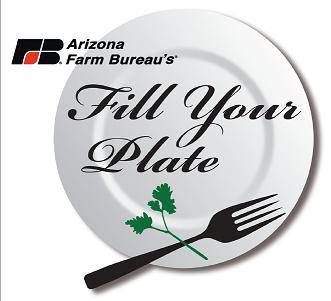 Provided by:
Doris French, Maricopa Cattlewoman and member of Arizona State Cowbelles. Recipe originally appeared in "Cooking Memories" Cookbook.

Editor's note: For more information on our member benefits including our regional benefits go to Arizona Farm Bureau's member benefits page online. Or, download the Member Benefits app (FB Benefits) to your smartphone for easy, everyday access to your benefits.