SPECIAL FARM BUREAU MEMBER PRICES ON SELECTED PRODUCTS AND SUPPLIES AND FREE SHIPPING ON ALL GRAINGER ORDERS
Grainger is your trusted source for industrial supplies and safety products to help keep your business running. Grainger offers discounts to Farm Bureau members on a wide variety of product categories and brands. To see the full list, log onto www.azfb.org.
To get the discounts:
Present the Arizona Farm Bureau account number at time of purchase: find the account number by logging on to www.azfb.org or call 480-635-3609.
Go to https://www.grainger.com/farmbureau to establish a new Grainger.com® account using that account number; or
Call Grainger customer service at 1-800-472-4643 to update your existing Grainger account with the Farm Bureau organization account number
To be sure you get your Farm Bureau member prices, always reference Arizona Farm Bureau's organization account number when visiting your local branch, making a telephone order, or when setting up your personal account online. If you have questions or need assistance, please call 480-635-3609 or visit your local Farm Bureau office.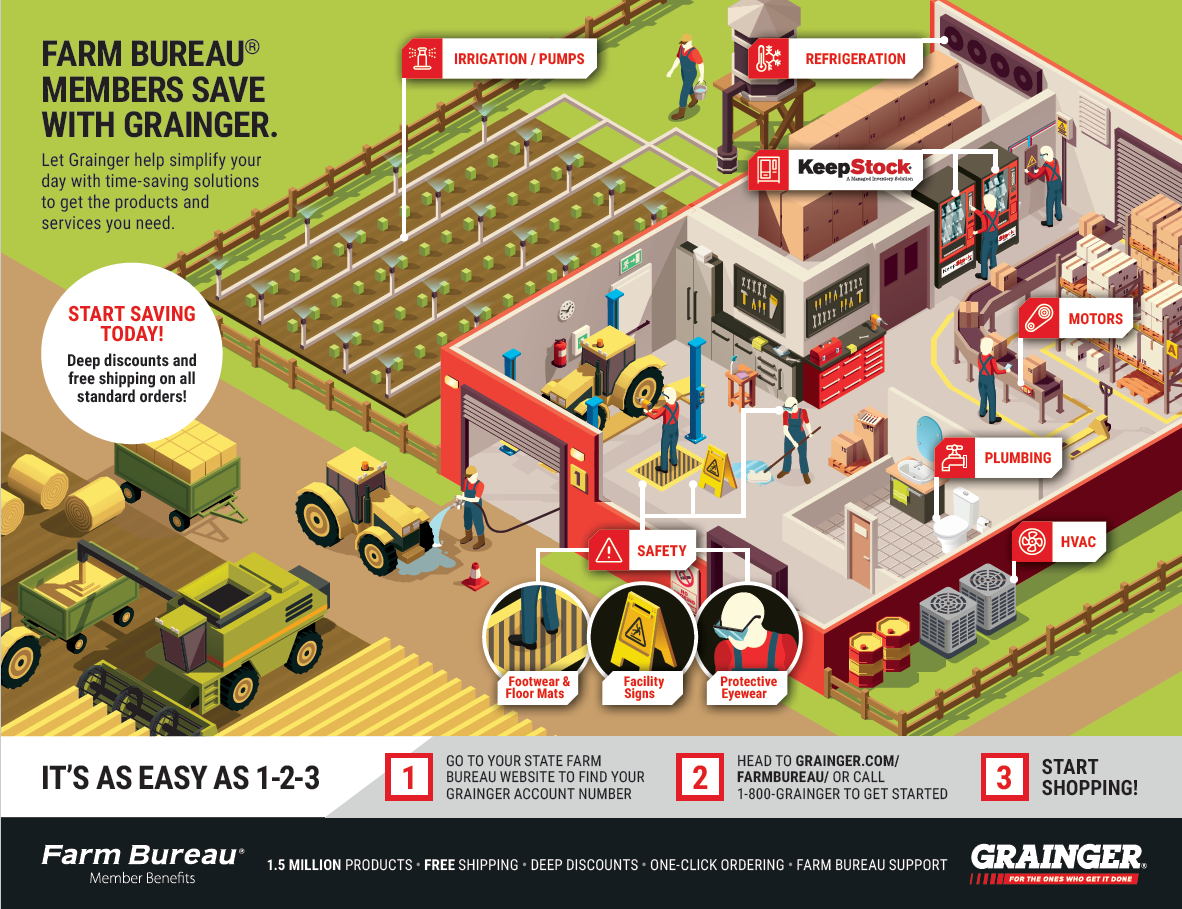 *Standard parcel freight is paid by Seller on all orders, unless otherwise stated, to Buyer's place of business anywhere in the contiguous United States. Other terms and conditions may apply for other than standard parcel delivery ("Other Freight Services"), including expedited same-day delivery, air freight, freight collect, sourced orders, export orders, hazardous materials, Buyer's carrier, shipments outside the contiguous U.S. or other special handling by the carrier. Charges incurred for Other Freight Services must be paid by Buyer.