Innovation Helps Arizona Address Its Water Challenges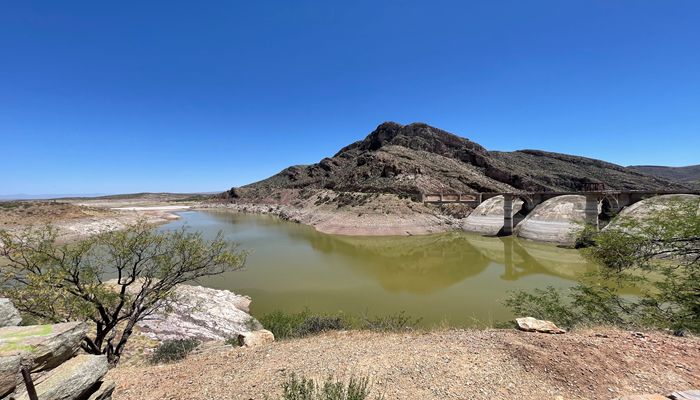 It's been one month since the Bureau of Reclamation declared a Tier One water shortage, impacting agriculture in the west. As farmers and ranchers always do, they will move forward and work toward resolving the challenges agriculture daily presents them. The Silver lining in this cloud is that American agriculture keeps looking for infrastructure and technology innovations to mitigate these water challenges.
Today, we're interviewing Julie Murphree, Arizona Farm Bureau Outreach Director on the issue of infrastructure and innovation.
RFD-TV: Policymakers and climatologists are pointing to Climate Change and saying more has to be done. What are farmers and ranchers doing?
Murphree: Farmers always look for the next, best way to make their operations more sustainable. Obviously, some of these measures emerge in the form of infrastructure improvements and innovation.
Plus, American and Arizona Farm Bureaus are both members of the Food and Ag Climate Alliance, a coalition of diverse groups looking to create policy recommendations that generate incentives for innovation development while protecting our scarce resources, like water. 
RFD-TV: On The Shortage Declaration in August, how did farmers take it? Was it expected? 
Murphree: Arizona's farmers have been preparing as best as they can to adjust to reality without surface water for farming. They'll pivot to groundwater. 
Farmers adjust plans based on what the weather serves up. We didn't anticipate a 20-plus-year drought, but we adjust, regularly mitigating for weather outcomes.
I like what one Arizona farmer told me regarding the Tier One Shortage, "This adjustment is going to be extremely difficult and will lead to long-term decisions about the future of our farms. Innovation is not painless." 
RFD-TV: Talk about some of these potential innovations.
Murphree: They come in many forms, and some were laughed at just a few years ago due to the expense. You go to water meetings today with various stakeholders and technology discussions can center around everything from cloud seeding to desalination plants, seawater turned into drinking water, or water for agriculture. 
Desalination is not a new technology. 18,000 desalination plants in 170 countries are processing billions of gallons of saltwater. Reduce costs and more will be built. Overlapping regulatory bodies create red-tape nightmares too. One company in California has been in a 25-year, $100 million processes to bring their desalination plant online. 
Perhaps with our drought challenges in the west, policymakers will wake up to the fact we must move faster on enabling some of this technology. 
Other innovations already reduce the amount of water needed for crops. Improved seed technology and irrigation technology improvements have cut water use in half while at the same time improving yields. 
Pinal County, where the deepest water cuts will occur, provides 39% of Arizona's dairy sales. These dairies require cattle, cattle require feed. Alfalfa is the feed, and it's grown in the same county to make it more affordable as fuel costs are reduced. 
An Arizona alfalfa farmer gets up to 9 or 10 cuttings in a 12-month period. Often in the Midwest, a farmer gets no more than 3 cuttings over the same time. Alfalfa is efficiently grown in Arizona; we like to say we get more crop per drop of water.