By Katie Aikins, Arizona Farm Bureau Ag Education Associate Director: With all the crazy in the world today it's refreshing to meet a young man who is focused on the future. Cooper Wilson might be a little cowboy, but he has a big heart and big ideas. His story was highlighted in an earlier article, "Serving Up Kid's Lemonade for a Good Cause."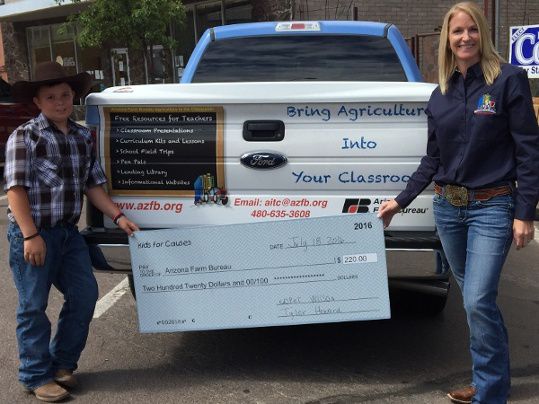 Cooper Wilson dreams big and his $220 donation to Arizona Farm Bureau's Ag Education program is proof of this.
The Arizona Farm Bureau Ag in the Classroom Program met up with Cooper this week in Globe to receive his generous donation to the AITC Program.
Thank you Cooper for all you are doing to spread the message of where our food and fiber are coming from. Wishing you continued luck in your lemonade business!