Let's Invest in the System that Keeps Water Flowing to our Arizona Farms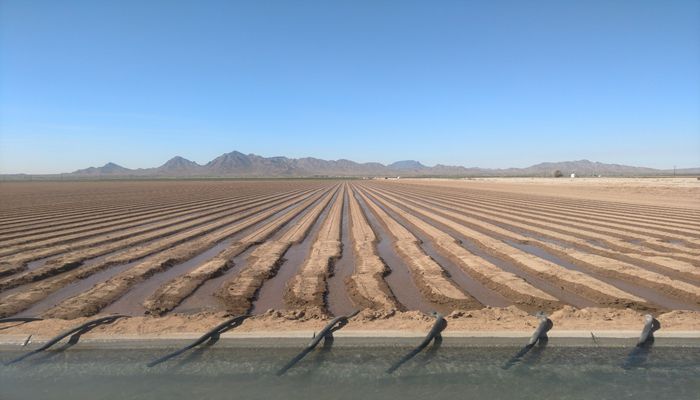 Here at Arizona Farm Bureau, water is – and always has been – a priority policy topic. Our goal is to ensure water is available to farms, ranches, and residents across the state. 
A major problem that we face today, even as we are in the midst of ongoing drought and probable shortages, is that Arizona's water infrastructure is aging, deteriorating and in desperate need of the kind of financial investment that only the federal government can provide. Without investments, farms will not be able to keep grocery stores stocked with food – as they have done throughout the pandemic. 
That means not just repairing existing infrastructure, but also investing in new ways of doing things. And addressing the critical needs of our water infrastructure does so much more than secure our water future; it will create jobs and help in our economic recovery. 
Arizona Farm Bureau President Stefanie Smallhouse says that "in order to ensure that food can continue to be safely and affordably produced in the West, significant investments in water infrastructure are needed. The Arizona agriculture industry annually contributes $23 billion to the economy. Supporting an effort to improve existing water infrastructure and fund new technologies will benefit our current economy and allow great flexibility to conserve this precious resource, all while securing access to a safe, reliable water supply for the future." 
This is why Arizona Farm Bureau is a part of a coalition of 200 organizations from 15 western states that sent a letter in January to then-President-elect Joe Biden requesting federal attention to aging Western Water infrastructure needs.
Conversations in Congress have begun to ramp up. Both the Senate and House have been holding hearings in their respective committees regarding the need for investing in infrastructure. Members of Congress have been introducing stand-alone legislation that directs funding towards existing projects and creates new funding streams. 
And on March 31 President Biden announced his $2 trillion infrastructure plan, the American Jobs Act. The plan includes bits and pieces on Western water but is missing critical elements that we have been advocating for. The good news is that the package is just a framework. We still need language to be put into bill form, so there is still time to make sure that western water infrastructure priorities are included.
As Congress develops this legislation, now is the time for our Senators and Representatives to hear from their constituents. We are hopeful that the Administration and Congress can come to a bipartisan proposal that meets the needs of the West.
To contact your Member of Congress about the need for investing in western water infrastructure, please click here. This is a simple way to share why this package needs to contain investments in our water future. Feel free to add a personal story!