Meet Arizona Agriculture's Bob Flake Family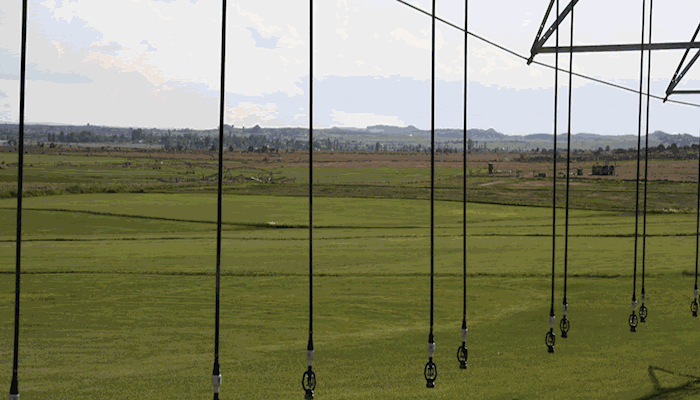 Like all our Farm Bureau families, the Bob and Pari Flake family is busy, engaged and community involved. In various leadership positions while members of the Farm Bureau, the Flake family has a long history of farming and ranching in northern Arizona. With a bachelor of Science in Finance, Bob initially thought he'd get into something other than agriculture when he first started out, but sometimes even when you take the boy out of the country, you can't get the country out of the boy.
That's why he settled on a sod business including some cattle. Bob and Pari have four girls, Payge, Parci, BaiLee and Briette. And, when spare moments exist to just relax, the Flake family would rather be hanging out with each other and maybe enjoying some sports activities.
In the meantime, we have a bit of insights on this family and thanks to their participation we know more about this wonderful farm and ranch family from northern Arizona.
An ongoing series about Arizona agriculture's farmers and ranchers.
Interview with Bob Flake of Snowflake, Arizona.
Tell us about your business : My Name is Bob Flake, my wife Pari and our four daughters raise sod (Kentucky Blue turf grass) in Northern Arizona in a small town called Snowflake. Snowflake was settled by my Great-Great Grandfather William Jordan Flake in 1878. The town was dedicated by another man named Erastas Snow. Mr. Snow and Mr. Flake combined their last names to come up with Snowflake. Oddly enough, I live on a street named Flake Ave. So, when I tell people I am Bob Flake from Snowflake that lives on Flake Ave they think it's a little flakey!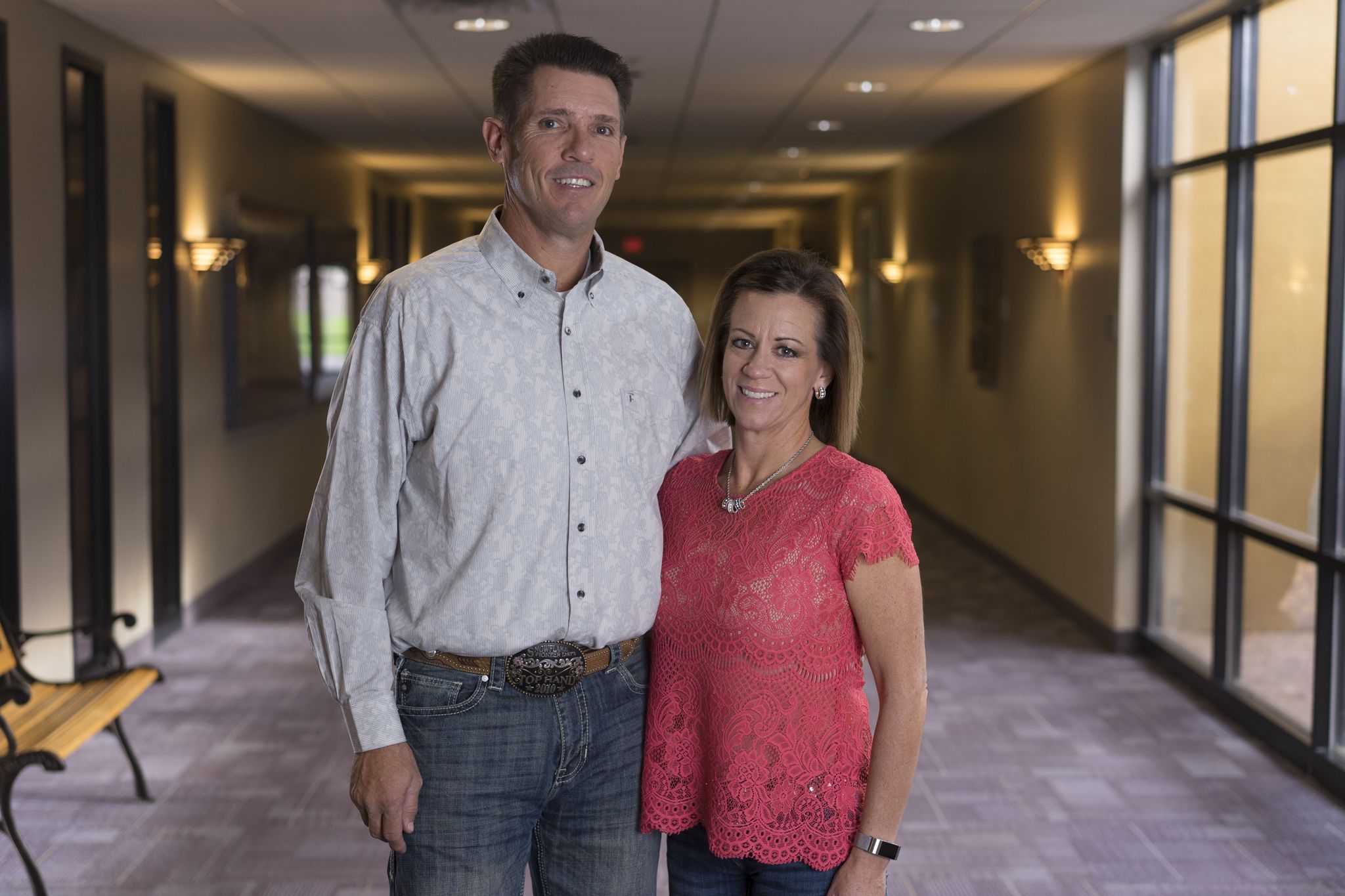 Bob and Pari Flake have a long history of engagement in the Farm Bureau family.
I am a fifth-generation farmer/rancher. I also raise 160 momma cows with my dad as well as farm sod. Growing up I farmed and ranched with my Dad, three uncles, and forty cousins. That's where I got my love of working the land and farming. It's also where I learned the value of hard work and working until the job is finished.
In 2001, we were living in Idaho where I had a metal and glass business. We decided it was time to move back to Snowflake to farm and raise cows. We decided to start a sod farm. Over the past fifteen years the farm has grown a little each year.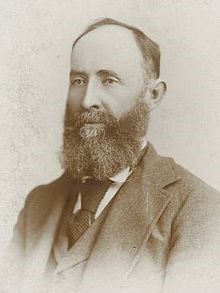 Bob Flake's Great Great grandfather was also in agriculture.
Why Sod ? When most people think of sod they think about their yards where they play, or the football, or soccer field, or watching David Johnson score a touchdown in Cardinal Stadium. Sod is fun to play on, lay on, or just have a nice picnic.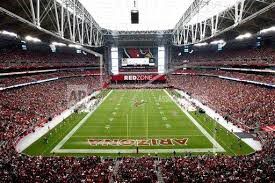 Beyond those things there are many benefits to sod. Some of these are:
· It reduces heat and makes oxygen. On a hot summer day, a lawn will be 30 degrees cooler than asphalt or rock and 15 degrees cooler than bare soil.
· A 50' x 50' (2500 square feet) lawn absorbs carbon dioxide and releases enough oxygen for a family of four to breathe.
· It improves the value of your home. A nicely landscaped house will add 15 – 20% increase in value to your home.
· Erosion and filtration. Because sod is fully mature the day it is installed, it immediately controls erosion (the process of the gradual destruction by wind, water, or other natural agents.) Sod can be installed on steep hills and is used on slopes for stabilization.
· Lawns filter dirt and dust from the environment, and the thing my wife likes best, it eliminates mud. It keeps the air clean and fresh around your home.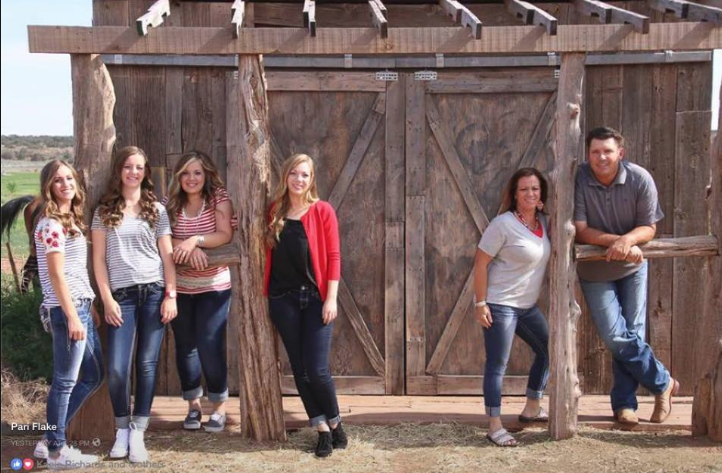 The Family ....
Sod is the fastest way to establish a lawn. Most people spend a year establishing a lawn from seed. It takes a lot of time and effort most people don't have. For a reasonable cost a lawn from sod can be established in two or three weeks, I like to call it "Instant Grassification."
Sod farming is a lot of work. It starts by preparing the soil. Once the seedbed is ready, you fertilize and plant the seed. It takes 10 to 14 days to start seeing the grass coming up. Water has to be applied on a regular basis to keep it growing. It takes about 12 months of growing for the sod to be mature so it can be transplanted to other places. During those months it needs to be mowed every 3 to 5 days, fertilized every month or two, and sprayed for weeds. It's like having a very big yard. Living up north, my grass goes dormant (goes to sleep) during the winter months from December to March. During these months I don't have to water or mow. (It's a nice break) Then in March, I start to water and fertilize and it wakes up again.
The summer is my busy time. I usually wake up at 4:30 in the morning and start working and work until after dark. I don't mind because I really love growing things and the hard work is very rewarding.
The next time you are at a pee-wee football game, your soccer game, playing in your back yard, or watching the Cardinals in Cardinal Stadium, take a minute to think that there are a lot of people working hard each day to provide you with that cool, soft, green grass that is so fun to play on.
Why are you a Farm Bureau Member ? We are Farm Bureau members because it is an organization that protects against the many off-farm variables and regulations that affect our farms and ranches.
Join Our Family