Meet Arizona Agriculture's Crystal Killian
By Julie Murphree and Lauren Scott, Arizona Farm Bureau: Crystal Killian might be the only professional woman sheep shearer in the state of Arizona. The talent started as a hobby during her childhood when she was in 4-H and has since blossomed into a career. The former rodeo queen has many talents other than shearing sheep, though. Throughout her young life, she has accomplished much and has many goals for the years ahead.
Killian, from Chino Valley, comes from a fifth-generation ranching family. Second nature to be involved in the rodeo scene, Crystal was 2005 Miss Prescott Frontier Days Rodeo Queen. This to her appearance in the Prescott Women's Magazine featuring leading women in rodeo. She also participated in the Arizona High School Rodeo Association and the Christian Women's and Central Yavapai Barrel Racers Associations. Other involvements include equine and steer showing and livestock and horse judging.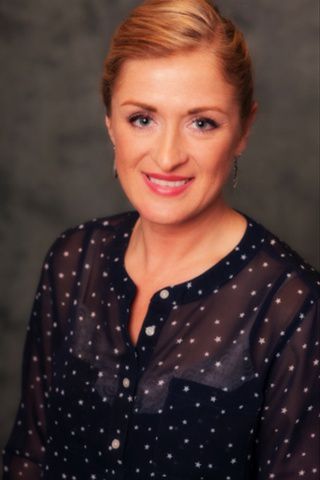 An ongoing series about Arizona agriculture's farmers and ranchers.
Interview with Crystal Killian of Prescott, Arizona.
Tell us about your agricultural operation: My family started raising sheep in 1993. It started with Southdown sheep; we got the sheep for showing. Over time we transitioned to Suffolk sheep to be more competitive. I began showing in 4-H when I was nine but helped out with the sheep before then because of my older siblings involvement in 4-H. That's when I learned how to shear sheep.
I went from showing sheep to showing steers, and now we have about 20 Angus cross cows in our operation. My sister still showed sheep, and eventually our 4-H club started getting calls from people looking for someone to shear their sheep. When my sister left for college, the job was passed down to me.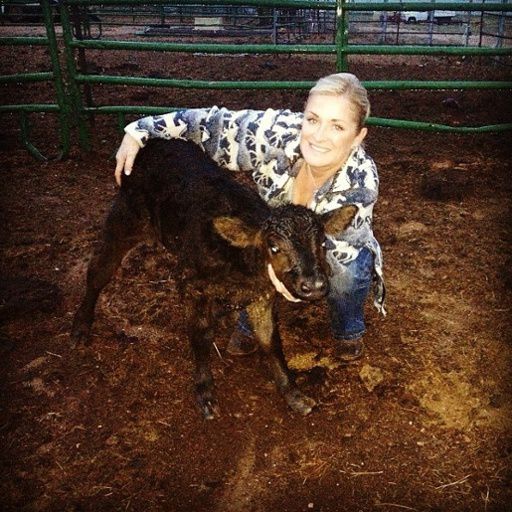 She may be known for her sheep shearing skills, but Crystal Killian is also a 4-H beef leader.
At first, shearing was a hobby. But the longer I do this job, the more I hear stories of people not being able to find someone to shear their sheep or alpaca. I went away to college, and every spring and summer would come back and do jobs here and there. After I had graduated from U of A, I started advertising that I could shear sheep. I turned it into a business. My shearing now includes llamas and alpacas.
What is your educational background? I went to U of A and got my Bachelor's in Health Sciences in 2006. I started nursing school in May of 2014 and graduated with my Bachelors of Science in Nursing in August 2015. I'm currently working on my Masters of Science in Nursing, with the path of hospital administration.
Will anyone in your family – the younger generation – pursue a career in agriculture? When I have children, they will be involved in the agricultural sector because I am. It's just part of growing up in a ranching family. My four siblings are also involved in agriculture in their way. Right now we are all focusing on our careers, but once we get settled, our agricultural influence will find its place. When I have kids, they will know how to shear sheep.
Are there any farming/ranching practices in your operation that highlight water conservation, soil health, or anything else of that nature? The health of the sheep, alpacas, and llamas is my number one priority. I shear sheep a different way, where I don't lay the sheep down. This way is safer for both me and the animal. I've also improved my business by adding a partner whom has a degree in safety, and improving sanitation of my tools.
What are your community activities? I've always been involved in the local 4-H club. In 2006, 2007, and 2008 I was the chairperson of the local rodeo queen program. I was also the beef leader for my 4-H club those same years. Currently, I am the beef leader again, for the local 4-H club.
I volunteer at Yavapai Regional Medical Center once a week in their Emergency Department and Family Birthing Center. I also volunteer with the Prescott Frontier Days Rodeo as the Assistant Chairman for the grand entry.
What do you love most about farming, ranching, or the agriculture industry in general? I love it, and I do it for the tradition. Having agriculture as a foundation for my family offers food, stability, and a supportive, hard working community.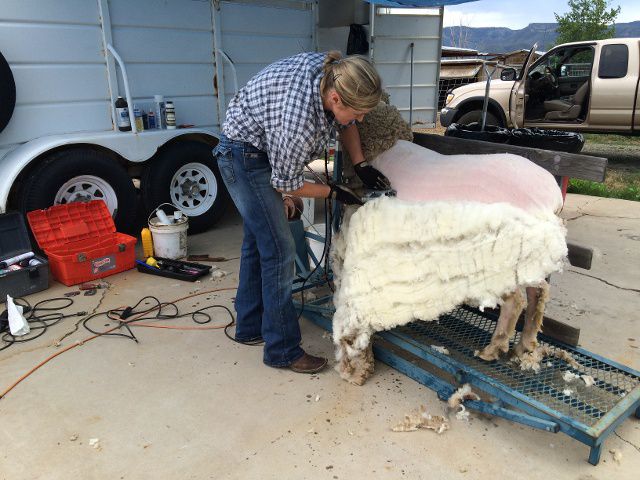 Perhaps the only professional female sheep shearer in the state of Arizona, Killian is also a former rodeo queen and has spent all her life around animals.
What do you enjoy doing in your free time, and what is one fact or achievement that no one knows about you? Most people don't know that I had open heart surgery when I was five to repair a hole in the ventricle of my heart. It was this hospital stay that led to my interest in the medical field and my current career in nursing. I am passionate about caring for people and animals.
Why are you a Farm Bureau member? I have a good friend Amber Morin, who I saw at the Prescott Livestock Auction a couple of months ago, who educated me on the benefits of being involved with the Farm Bureau. The Farm Bureau is an asset for my family's farm and my business because of the educational resources I can access, knowledge of land propositions on the ballot, and as a way to advocate for my fellow farmers and ranchers in northern Arizona.
So I signed up. I wanted to be part of something bigger.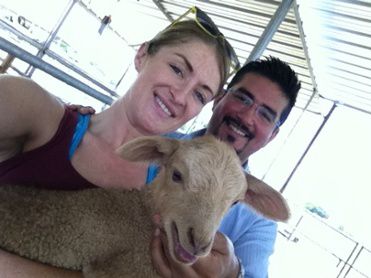 Crystal and her boyfriend, Allen Martinez, spend lots of time outdoors.And, it's often related to the variety of work she does with animals including sheep shearing.
What's the best advice that you've ever given or been given? I've accomplished my achievements with hard work, persistence, and the influence of positive role models. Most everything comes with a setback or two but don't be discouraged; remember to maintain your integrity, have compassion, and make ethical decisions. I teach this to my 4-H kids; I also encourage them always to be learning, whether that be in college or not.
Every day I am working to be a role model; whether it be a nurse, a volunteer, or sheep shearer.