Meet Arizona Agriculture's Dean Fish
By Justen Ollendick, contributing writer to Arizona Farm Bureau: Born and raised in southern Arizona, Dean Fish has been nothing but a positive attribute and resource for Arizona agriculture. Dean has a rich history in ranching the border of Mexico, and has been a major figure in advancing his ranching and club calf operations to follow suit with the ever-advancing agricultural industry.
Dean's love for youth organizations, animal research, and all organizations that he is involved in is contagious. This week we have the opportunity to meet Dr. Dean Fish of Nogales, Arizona.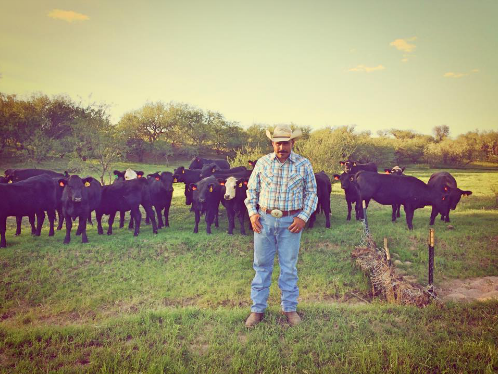 An interview with Dr. Dean Fish, Santa Fe Ranch – Nogales, Arizona
Part of an ongoing series about Arizona Farming and Ranching families.
Tell us about your operation(s): Anchor F Cattle was formed in 2004, but I have owned livestock my entire life (so far). Originally, I hoped to raise a few steers for my son to pick through during his show career. In 2013, I became the Ranch Manager for the Santa Fe Ranch and was able to breed more cows to try to get "that" steer. I currently breed about 40 cows and heifers per year with clubby genetics. I also started a wether goat operation in 2014. I secured does from Lorefice Show Goats and a nice set of Texas does. We are currently AI'ing does to produce wethers for fall and spring fairs.
What changes have you seen within your operation? Where do you envision the company 5, 10, or even 20 years from now? I have been fortunate to have some great friends in the industry who provide a lot of advice and guidance. I see Anchor F Cattle and Goats utilizing the best genetics available to produce high quality show animals at an affordable price. We would like to be in contention when someone decides where to pick their next champion.
What is your educational background (i.e. Degree(s), certifications, honors)? I have a B.S., M.S. and PhD from the University of Arizona in Animal Sciences, specializing in reproductive physiology. That being said, I have learned much more from my dad and other mentors in the industry.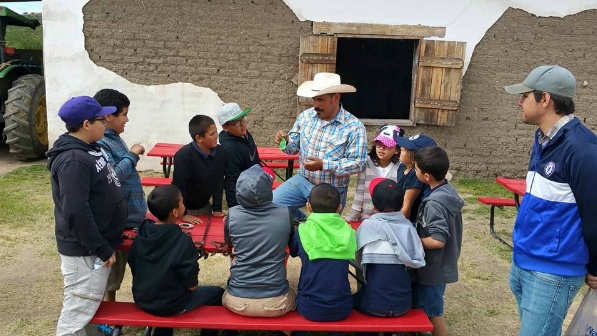 Dean Fish, who has owned lifestock all this life, reminds us to have fun at what we're doing and to be dedicated to the cause of agriculture.
Will anyone in your family – younger generation – pursue a career in your current industry? My daughter is pursuing a career in ag marketing and my son is graduating high school in 2016. Both will remain in the industry, but neither has plans for the production part of the operation.
What are your community activities? Arizona National Livestock Show, Santa Cruz County Fair and Rodeo Foundation, Santa Cruz County Fair and Rodeo Board, Santa Cruz County 4-H Beef Leader, Judging Coordinator, AZ State Fair, Southern Arizona Cattlemens Protective Association and Arizona Cattle Growers Association
What do you love the most about farming, ranching, or the agriculture industry in general? The livestock industry has been my passion since I can remember. As the ranch manager for the Santa Fe, I am able to share that passion with many young people and other audiences.
What do you enjoy doing, and what is one fact/achievement that nobody knows about you? I went to auction school in December 2014 and am struggling to build a good auction chant. I have always said that there is a huge difference in a "wannabe" and a "gonnabe". I will be a competent auctioneer in the future.
What is the best business advice that you've received and/or have given? Or, what business-oriented advice would you give young/beginning agribusiness entrepreneurs? Agriculture is a market driven, weather dependent fickle business. The best advice I can give someone is to prepare for the worst, but expect the best. In other words, have integrity, work hard and produce a safe, wholesome product. Always have fun, because we are the chosen few who have accepted this challenge of producing food for the world.