Meet Arizona Agriculture's Dunn Family
By Natural Resource Conservation District Team with series contributions by Julie Murphree, Arizona Farm Bureau Communication Director: Bill and Becky Dunn have a long history of advocating for agriculture and their community and conserving our lands for future generations. Owners and operators of Dunn Ranches, as well as the General Kearny Inn in Kearny, this generational farm and ranch family are active members of the Pinal County Farm Bureau and the Arizona Cattle Growers Association.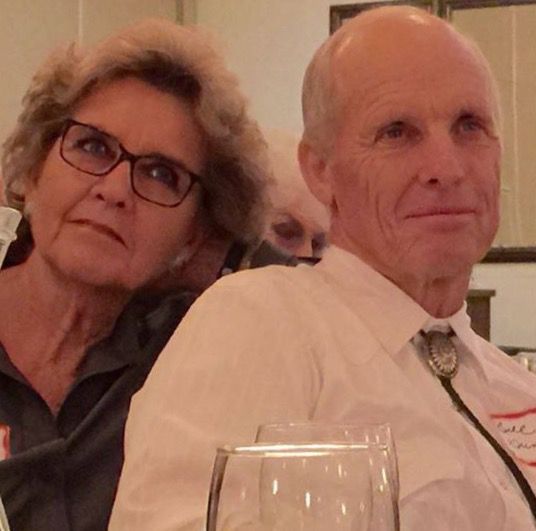 Becky and Bill Dunn are recipients of Arizona Farm Bureau's 2015 Environmental Stewardship Award.
In addition to all of their community activities and commitment to local organizations such as the Kearny Rotary, Bill is President of the Arizona Association of Conservation Districts. In this role, he is a thought leader among Arizona's Conservation District Supervisors and agricultural producers. 32 non-tribal conservation districts exist across the state of Arizona and Bill is working to provide each one of them with the capacity to get conservation projects on the ground. Most recently, the Association was able to secure $6 million in conservation project dollars for working lands in production agriculture. Bill has also served as the Chairman of the Winkelman Natural Resource Conservation District for several years and led many local conservation efforts for the management of natural resources.
But, if one really wants to drill down on the dogged determination of the Dunn family to preserve our farm and ranch heritage and the environment, you have to hear about two specific efforts that Bill can be credited for leading.
The most notable is a six-year effort Bill spearheaded to hold the two 500 Kilowatt powerline Sunzia Southwest Transmission Project accountable in the federal NEPA process. The project will cut cross hundreds of miles of important agricultural lands from New Mexico to California. These critical agricultural areas are highly susceptible to erosion and is also an essential corridor for wildlife movement.
The other notable conservation effort involved Bill holding the U.S. Fish and Wildlife Service accountable in the listing of the Sonoran desert tortoise. The Sonoran desert tortoise was determined by the US Fish and Wildlife Service to be warranted for listing over a year ago, but was not listed due to more important listing efforts at the time. Bill's leadership led the charge to force the Fish and Wildlife Service to make the determination that managed grazing was not a threat to the continued existence of the tortoise and therefore should not be listed as endangered. This was despite the fact that the original listing petition listed "grazing" as the primary threat.
More work is yet to be done with the desert tortoise. Bill continues to work with local ranchers and agency personnel to create a safeguard 4d Rule inclusion for grazing in the listing package if the tortoise is to be listed this fall. The 4d Rule would be justified through the voluntary implementation of Best Management Practices created by Bill's working group and submitted to the FWS after a thorough review by industry groups and agencies. This will ensure continued conservation of the species and that ranchers in Arizona which fall into the habitat designation for the Sonoran desert tortoise do not suffer the same fate as those ranchers which were forced out of business in the Mojave Desert for the Mojave Desert tortoise.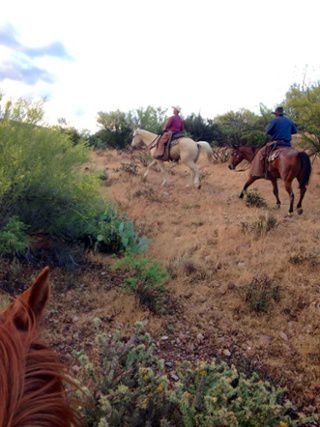 Bill says that to make a difference we have to show up and participate.
Both of these efforts have been uphill battles, with no short cuts. Both battles were well fought by Bill and others to preserve valuable agricultural lands.
Most recently Bill and Becky took on a leadership role in their community when a wildfire burned several acres near their local community threatening homes and businesses. The Dunns are assisting in the planning to control the invasive salt cedar infestation which increases the risk to severe wildfire in the area.
These are only a few of the highlights which show the Dunn's dedication to conservation of natural resources in their local area and the state as a whole. Getting ranchers off of their operations and into a meeting room to address these issues is a feat in itself and Bill seems to never tire of providing this inspiration to his friends and neighbors.
Bill and Becky Dunn are recipients of Arizona Farm Bureau's 2015 Environmental Stewardship Award in recognition of their ongoing conservation efforts. We also profile them here for our ongoing family farm and ranch series.
An interview with Bill and Becky Dunn, Dunn Ranch – Kearny, Arizona
Part of an ongoing series about Arizona Farming and Ranching families.
Tell us about your ranch and Kearny Inn: Our ranch is located between Kearny and Superior; it's high desert. Our permit is on the Tonto National Forest. The General Kearny Inn is the name of our motel, it has 47 units. Our daughter, Samantha, is manager.
What is your educational background (i.e. Degree(s), certifications, honors)? Bill has a B.S. in business from Arizona State University.
Will anyone in your family – younger generation – pursue farming, ranching, or agribusiness? No one in our family wants to pursue Agribusiness. We guess we over worked them.
What are your community activities? Bill is a Rotarian, Winkelman Natural Resource Conservation District Chairman. Also, he's President of the Arizona Association of Conservation Districts. Becky coached little league and swim team.
What do you love the most about farming, ranching, or the agriculture industry in general? We love that we have been able to work together and with our family for 48 years.
From the beginning, Bill and Becky have been partnered in living life, being committed to family and engaged in their industry.
What do you enjoy doing, and what is one fact/achievement that nobody knows about you? We love to travel. We met when we were in fifth grade.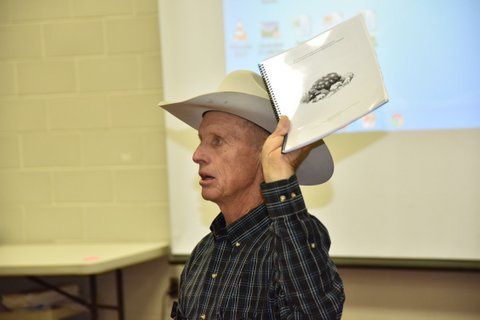 Why are you a Farm Bureau member? People in Farm Bureau have a common cause and we enjoy what we do. You have to stay involved. You have to show up. If you don't others will.
How will the next generation of agriculturalists have to operate? Agriculture is changing fast and you have stay on top of technology.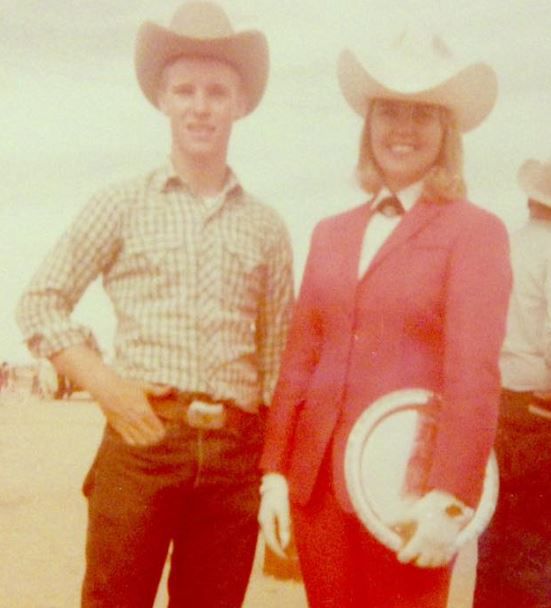 What is the best business advice that you've received and/or have given? Some business advice Bill gave to our daughter, Samantha: When you are fed up with your customers you have to remember that without them you have no business. Figure out how to deal with them and quit griping.