Meet Arizona Agriculture's Eric Wilkey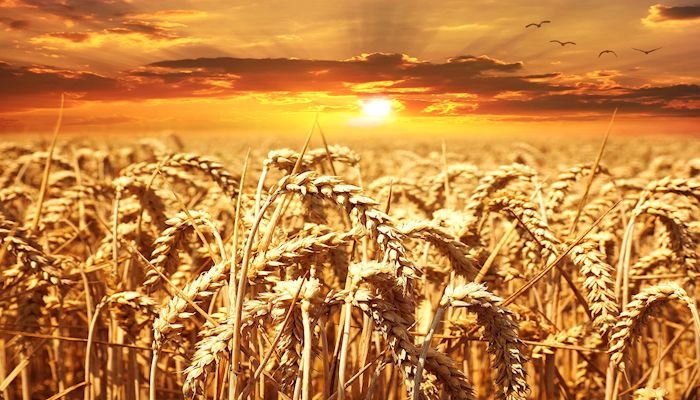 Having stayed in touch with Eric Wilkey over the years in part because of his wise insights on commodity markets, he had some interesting opinions on recent trade moves and certain concerns about how our current administration plans to promote infrastructure efforts in America's rural areas.
As Arizona Grain, Inc.'s President Wilkey says, "Since my experience is in commodity markets, specifically grain, oilseed and protein markets, here is where my market focus exists. In general, the price levels in these markets have been in a downward trend, in the lower half of the past four-year price range. What is notable is the lack of volatility. Supplies have been adequate to abundant and surplus ending stocks have been growing. This has dampened volatility and dressed prices. Further, new or expanding production areas have emerged. For wheat, this has been Russia and the Black Sea countries. For soybean and products, Argentina and Brazil have increased acres and production so that they offer a significant and growing competition to the United States primacy in corn and soy exports. In the past three growing seasons, the world's major production areas have experienced fairly benign weather. This all has led to a low-price, flat market scenario."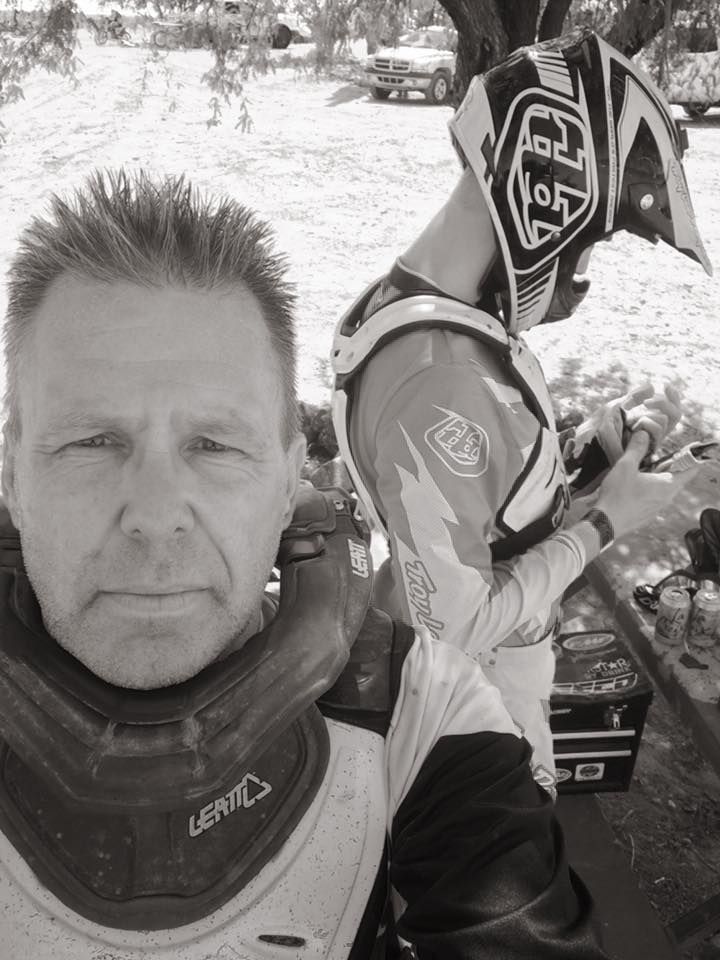 In the meantime, Wilkey is part of today's Arizona agriculture landscape and Arizona Farm Bureau decided to do a profile on him. Our traditional questions follow.
An interview with Eric Wilkey of Casa Grande, Arizona.
Part of an ongoing series of Arizona's farmers, ranchers, and agri-business professionals.
What Wilkey Does : Eric Wilkey is president of Arizona Grain, Inc., having joined the company in 1991. From 1996 until 2006 he was vice president and director of merchandising and risk management.
More background on educational and professional career : Before moving to Arizona and joining Arizona Grain, Inc., Wilkey worked for six years with Continental Grain Co. in various locations throughout North America as a product line Commodity Merchandiser.
He currently serves as the Chairman of the National Grain and Feed Association, with past service as the chairman of NGFA's Grain and Feed Foundation as well as chairman of the Transportation Grain Merchants Association. Since 2004, he has served the State of Arizona by appointment of Governor Ducey and his two predecessors as a member of the Arizona Grain Research and Promotion Council, serving as chairman in 2006-2007.
Wilkey is a graduate of the University of Illinois, Champaign, with a B.S. in Agriculture Economics.
His passion and perspective on agriculture : In a recent conversation, Wilkey said the following: "U.S. agriculture needs to work from its and our common positions. Our industry associations and advocacy groups deliver value to their members and we compete in agriculture for members to our groups. There are positions on issues that we may not have a complete agreement but we need to avoid the temptation to position ourselves against each other. This weakens our base and sends confusing messages. Examples might be GMO versus non-GMO, organic versus conventionally-grown crops. We need to ask ourselves if we are finding ways to address issues and challenges that are for the good for the broadest base of agriculture instead of just 'our group.'
"There will be fewer farmers and companies (continued consolidation) that are engaged in production agriculture. There will be continued consolidation of which leads to a consolidation of dollars and possibly a more self-interested focus. We will have less electorate clout on the political front to sustain ourselves so we must be more strategic within our industry. We need leaders who see the merit of working together whenever we can."
One Fact or achievement Most People Don't Know About Wilkey : Outside of work Wilkey is a registered coach with the National Interscholastic Cycling Association and has coached the High School Mountain bike team comprised of students for Casa Grande, Arizona three high schools from the inaugural year in 2013 to present.
How Wilkey Would Improve Ag Commodity Markets : Two factors that I pointed out in recent statements are the need to improve competition in transportation and the need for fair and free or at least trade that is not impeded by excessive or unreasonably protective tariffs, or maybe worse yet non-tariff trade barriers.
More on the trade first. We in agriculture have a pretty strong appreciation for the positive benefits of trade. We cannot look for prosperity unless we have access to outside markets that are willing to buy our surpluses. We simply are too productive and do not have enough consumers within our own borders to go without exports. Trade results in an allocation of labor and resources, this takes time. After 20 years of NAFTA that change has happened, somewhat gradually, and predictably. What is being talked about and or implemented now will not result in a gradual allocation of resources towards the benefits of comparative advantage. There are plenty of voices making the point how badly we need to be part of healthy trade agreements yet other than hanging on by our nails in the NFTA talks it remains difficult to see this need is resonating with the current administration. Not enough credit can be given to Agriculture Secretary Perdue for his herculean efforts of keeping us in the NAFTA discussions and maintaining the KORUS Agreement. So, unless there is a darn perfect grand strategy being played out, one I admit that I cannot fathom, then it seems the forecast for agriculture looks rather discouraging.
The other part of my suggestions for improving the market for producers would be to see the improvements in transportation efficiencies at least accruing to the market in the form of lower rates. This country has excelled as an exporter of its surpluses because we were gifted with the natural benefit of an amazing river system that is a superhighway of commerce, stretching from our production areas to the gateway of world markets, our ports. No other part of the world yet has capitalized on its own water resources the way this country did beginning two centuries ago. Unfortunately, much of that system has not been effectively repaired or upgraded for many decades. The barge industry has been paying into a Federal trust fund for decades to make improvements. These improvements have been held hostage by litigation, environmental challenges that never end and the inertia of the Army Corp of Engineers. Our railroads have recovered from over-regulation and are well beyond "revenue adequate" since the passage of the Staggers Act in 1980. Today railroads operate in sections of the country as near monopolies or duopolies. This structure has resulted from many mergers without effective tools in place to address competitive concerns. Yes, there have been very significant benefits for our country as the railroads have achieved revenue adequacy. However, many railroads effectively have little or no meaningful competitors and as a result, the farm sector is paying the price. This leaves the U.S. further and further away from the "Market." Our competitors in the world are investing in infrastructure and transportation capabilities while ours extracts an ever-growing margin from our producers. Part of what drives competition in transportation rates would be a robust road system, especially in rural areas. Besides road investments, an open-minded review of the ways technology and safety improvements should allow truckload sizes to grow. This means fewer trucks on the road for a given volume, lower freight rates, and greater competition. Agriculture would certainly benefit.
Join Our Family