Meet Arizona Agriculture's Evans Family
By contributing writer Lauren Scott for Arizona Farm Bureau: The Evans family can trace their agricultural presence in Arizona back to 1887 when, as a family biography puts it, Dr. James Poole Evans brought his family to the Arizona Territory. James settled himself and his family in the Buckeye Valley, and the rest, as they say, is history. Since then the family has owned many different farming operations, putting their hearts and souls into each one.
An interview with Richard Evans, Jr., Gilbert, Arizona
An ongoing series about Arizona's farmers and ranchers.
Tell us about your agriculture businesses. We are basically retired from farming now. Having sold, bought, sold, bought, and sold our holdings over the past 30 years or so.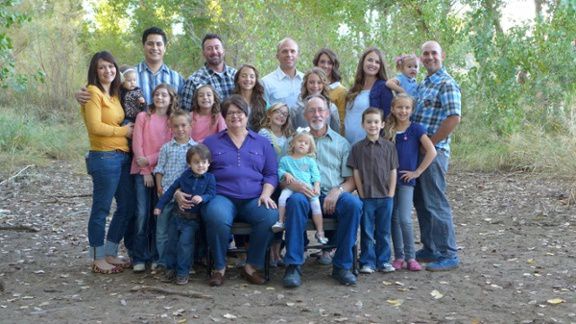 The Evans family.
What changes have you seen in your lifetime as it relates to farming and/or ranching? Well, I am old enough to remember hand picking cotton, and us kids jumping into the trailer of cotton from the cross board on the trailer. We bought our first cotton picker in the late 1960s - early 70s. Then came the cotton module builders that put an end to my many, many trips to Chandler pulling a cotton trailer to the gin. Regulations were almost nonexistent as to pesticide applications on one's own farm. Many hot summer days were spent burning weeds on ditch banks and roadways. We tried many "experimental" gadgets and products to combat pests, enrich soil, and desalinate our well water. Some worked and some didn't. Nowadays, it seems that technology has improved the effectiveness of these types of innovations to the betterment of agriculture production. We bought our first computer in the early 1970s. Now every farmer/rancher has a more powerful computer in his/her phone than that first computer of ours.
Pesticide use has been greatly reduced in recent years. The Pink boll worm pest is now gone. I remember when the miracle herbicide Round Up was introduced. What a great product, but oh so expensive at over $100 per gallon! (A lot of money in those days!)
Why did you choose to go into agriculture? I didn't go into farming, I was born into it. I never knew anything else. I Started raking hay at around age 9 or 10, getting up at 3:00am. With Grandpa Collier and dad on the farm, I didn't have much of a chance to do anything else. Mom always said there was not any better life than on the farm. We didn't make a lot of money, but were comfortable and happy. So I stayed with farming.
Will anyone in your family - younger generation - pursue farming and/or ranching? By the time our boys were old enough to be "put to work," we had sold the majority of our land. They remember the farm, but that is the extent of their "real" farm experience. Our second son I think would like to farm, but it is so difficult to find land and resources to get started. Most of our equipment is outdated by today's standards. I would love to have our grandkids grow up in a rural setting, but I'm afraid it's not going to happen.
Would you ever consider growing an emerging crop or changing your farm or ranch model? Actually, after we sold the bulk of our farm in West Chandler, I raised several alternative crops. I first raised Eldarica pine trees from seedlings. The second and third years we opened our farm for "U CUT" Christmas trees. That was a fun experience having families come and walk the "forest" and cut down their own Christmas tree. Over the next couple of years, the remainder of the trees were dug and side boxed for landscaping. Following the pine trees we raised palm, acacia, bottle and other trees field grown then boxed for landscaping.
After that I went into the sweet corn business. I saw the success that the Young's were having in Dewy, Arizona and thought that would work for us. That was about 1990 and we've been growing and selling sweet corn ever since, with the exception of a couple of years. So, yes we are open to alternative crops.
What are your community activities? Why are you involved? At the moment I am the 2nd Vice President of Maricopa County Farm Bureau. I've been involved with the Farm Bureau for about 13 years. I feel it is even more important now than ever before to get involved with your business or profession. There are so many outside forces working against us and our livelihood that we need to be ever vigilant to protect our way of life and the heritage that has been ours for generations. It is also our responsibility to educate our urban neighbors about our way of life, how we care as much as they do and even more about the environment.
What is one fact/experience/achievement no one knows about you? I am NOT one to blow my own horn; it is not my nature. But, not many people know I served a two-year mission for my church in Spain and at 63-years-old I took up learning to play the mandolin.
What do you think you do really well? Explain. Again, I'm not very comfortable talking about myself but I think I grow some of the best sweet corn in the Valley. I consider myself an accomplished steel fabricator and I can build about anything that involves welding. I enjoy visiting with the public around my corn trailer. I'm not normally outgoing, but find it easy to engage people about our produce.
Why are you a Farm Bureau member? Our family has been involved with the Farm Bureau for as long as I can remember. As a little guy I remember Farm Bureau picnics with tractors and implements on display, local pot luck dinners, and my grandparents Evans involved on the county and state level. We've always had Farm Bureau insurance on the farm and the vehicles. There are lots of great people to associate with, a good insurance product with great service, highly-effective legislative presence and a source of information for members. I believe the Farm Bureau is the best organization watching out for our industry, our families, and our livelihood, all directed by us as members on the local level all the way up to the national level.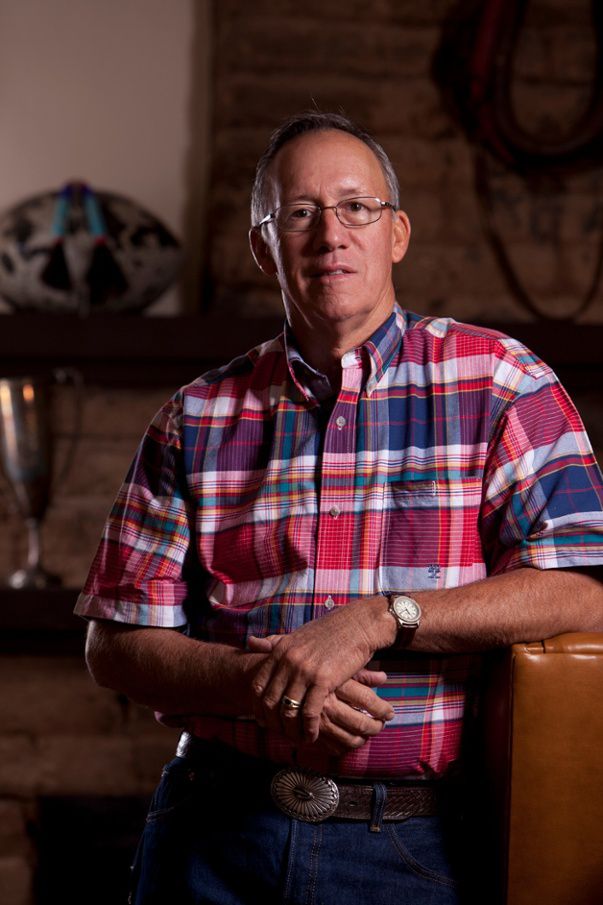 Rick Evans and his family have a long tradition of serving including leadership service to Farm Bureau.
How will the next generation of farmers have to operate? I think they will have to always be looking over their shoulder if they are operating outside the myriad of regulations and restrictions being placed upon us. I don't say this to be facetious, I just think agriculturalists will need to be constantly learning and informing themselves of the world around them and their place in that world and how they are perceived. Regulations, reports and restrictions will continue to increase in number. I don't envy this generation and their challenges ahead, but am confident they will be up to the task.
What is the best business advice you have ever been given? If I may, I would rather give advice than think of advice I've been given. I wish that Mom had added "get a good education" along with her admonition to stay in farming. I see these young farmers with business degrees and think how far ahead they are on life's path and their career. Farming is not just hard work and long hours that I experienced. Stay in school, learn all you can, continue learning.