Meet Arizona Agriculture's Kelly Family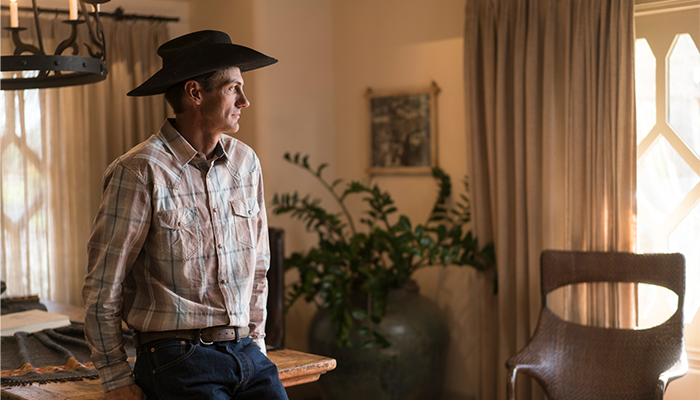 Meet Arizona Agriculture's Kelly Family 
Located in Blue, Arizona, an unincorporated community in Greenlee County, a remote ranch named 6k6 resides in this small community known for the Blue River that runs through it. This Ranch is a cow-calf operation run by the Kelly family, Ty, along with his wife, Megan. They have three children, daughters Adalyn and Canyon and son, Thomas. Currently president of Greenlee County Farm Bureau, Ty also served as Arizona Farm Bureau's Young Farmers and Ranchers Chair.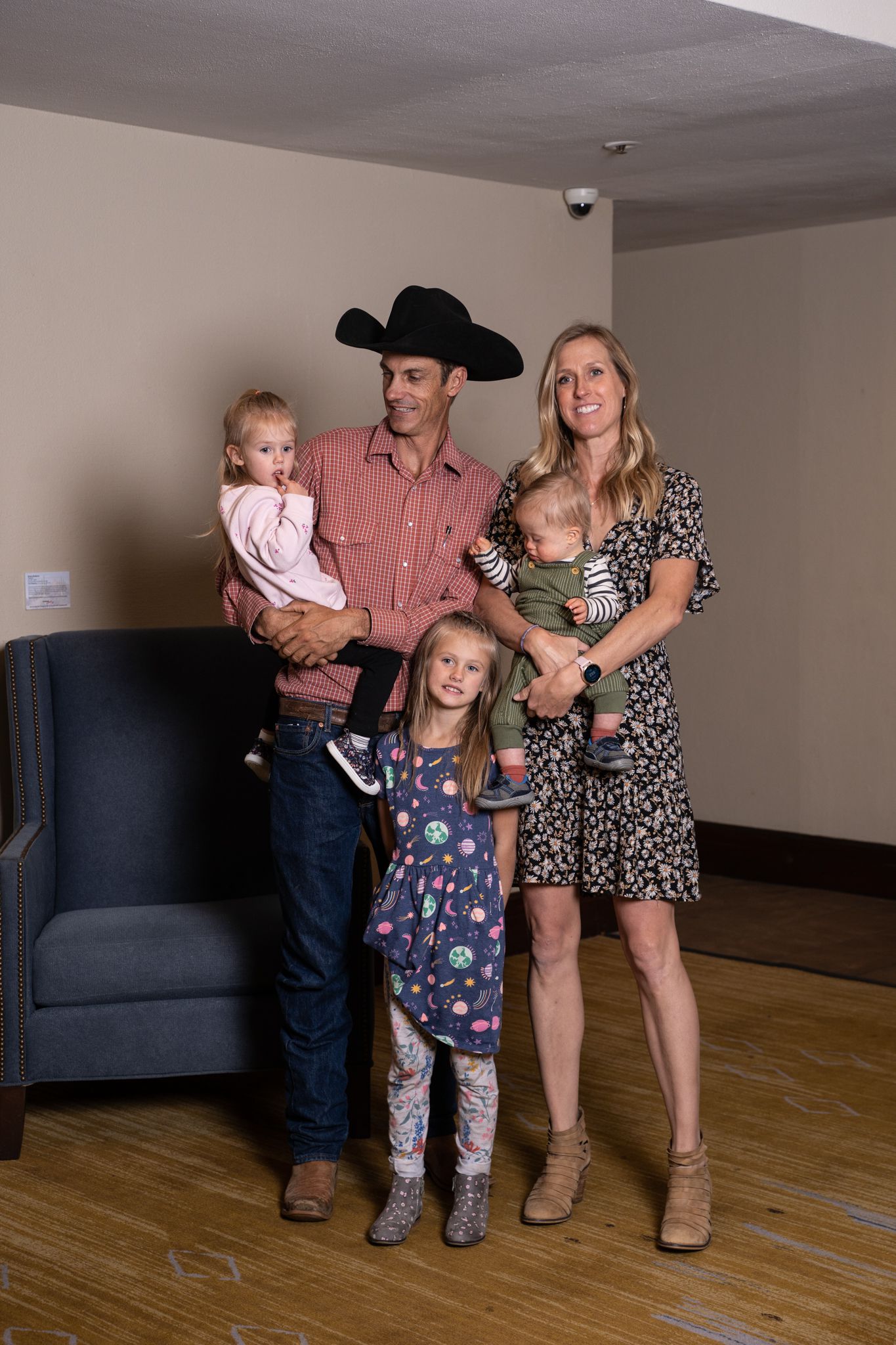 A ranch profile of Ty Kelly and his family, owner of 6k6 Ranch in Greenlee County. 
An ongoing series of our farm and ranch families.
Tell us about the Ranch: The 6k6 Ranch lies on the eastern border of Arizona. It is a remote ranch in the area known as the Blue and the Blue is famous for being the only designated primitive area left in the United States: "The Blue Range Primitive Area is the last designated primitive area in the National Forest System," according to the U.S. Forest Service. The scenic Highway 191, which used to be known as the 666, runs through the middle of the ranch. The small town of Alpine is to the north and Morenci, home of one of the largest Copper mines in the world, is to the south. 
The ranch headquarters was originally a logging camp known as Pine Flat. In the 1990s, Mallet and AD Bar ranches combined into the current 6k6 Ranch. The ranch ranges from 8,000 to 4,000 feet in elevation and includes all types of wildlife, from wolves to big horn sheep and coatimundi to elk and rattlesnakes. My family and I currently run a cow-calf operation on the 6k6 Ranch.
What things stick out most concerning your agricultural roots when you reflect on your childhood? 
Growing up, I loved horses. I spent as much time around horses as I could. My grandfather had a few horses and I also went to the race track with my dad when it used to be in Prescott. 
I worked on several ranches at a young age throughout the state of Arizona. My love for the outdoors and adventure led me to become a commercial fisherman in Alaska. Raising cattle and commercial fishing has given me a life full of adventure and memories I hope to pass on to my children. 
Through the years, what are some ranching practices you have implemented to improve the Ranch? 
Low-stress cattle handling, implementing the newest rangeland management practices and striving to be a sustainable operation. 
When you hear the phrase, "Every day is Earth Day to a rancher," what does this mean from your perspective? 
It means the guy with a shovel and dirt in his hands should be making, "Earth Day decisions,"not the guy miles away in an office building.
What do you love the most about the agriculture industry? 
Every day presents new challenges and opportunities to learn or see something new. God gave us this beautiful land to live on and I enjoy spending as much of my time on it as possible. I really enjoy the people who make up the agricultural community and the lifestyle we can live.
What are some ways you stay active in your community?
We try to stay involved through agricultural organizations, our local church, and the community center. 
I am also a Range Deputy for Greenlee County Sheriff's Office and am involved with Greenlee County Search and Rescue.
What is one fact or achievement that few people know about you? 
I sailed a catamaran from Long Island, New York on Thanksgiving Day. I went through Tropical Storm Epsilon and got shipwrecked in Bermuda.
In your opinion, how will the next generation of agriculturalists need to operate to be successful? 
They will need to be more involved in social media and law.
What is the best life advice that you have received? I love the quote from the movie Conagher starring Sam Elliott when he says, "Any man who asks for help better not start in the first place."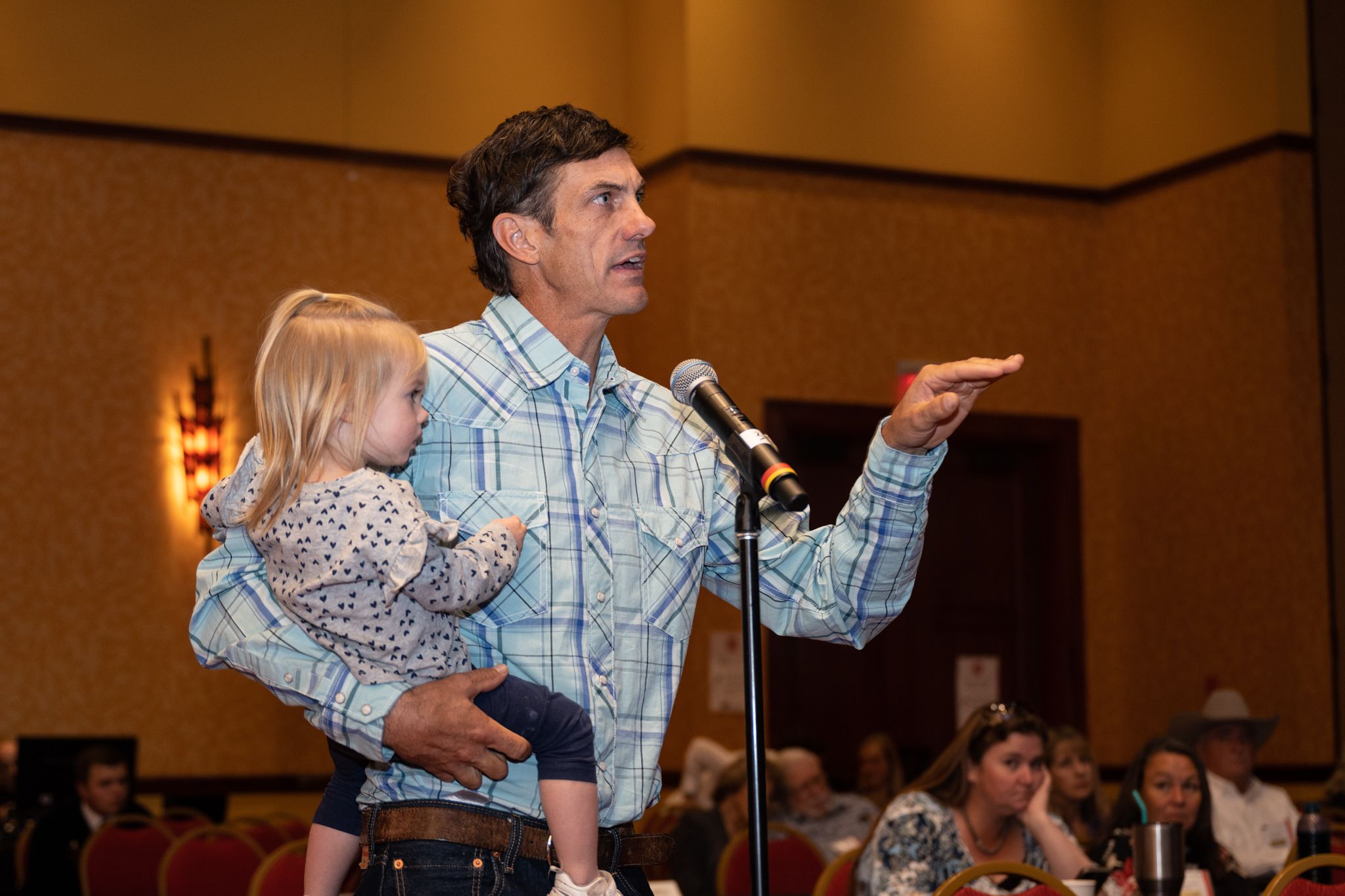 Please complete this sentence: "A am still ranching because …" I am still ranching because I found out at a young age that I could get paid to ride a horse. I am still doing that today and hopefully will continue to do it in the future. George Washington said it best, "Agriculture is the most healthful, most useful and most noble employment of man." 
Please complete this Sentence: "I am an Arizona Farm Bureau member because…" I am an Arizona Farm Bureau member because the staff and all the members of AZ Farm Bureau have always been welcoming. I feel the Arizona Farm Bureau gives me a voice at the local and national levels on the many issues agricultural producers face today.