Born and raised in Show Low, Larry Whipple has always wanted to protect what his ancestors worked so hard at putting in place. He's had such an opportunity while serving as President of the Show Low, Pinetop Lakeside Woodland Irrigation District, having been part of the board since 1965. In fact, he played an integral part in the Phelps Dodge and City of Show Low and Irrigation Agreement, an effort that improved water management, storage, and other valuable water conservation benefits.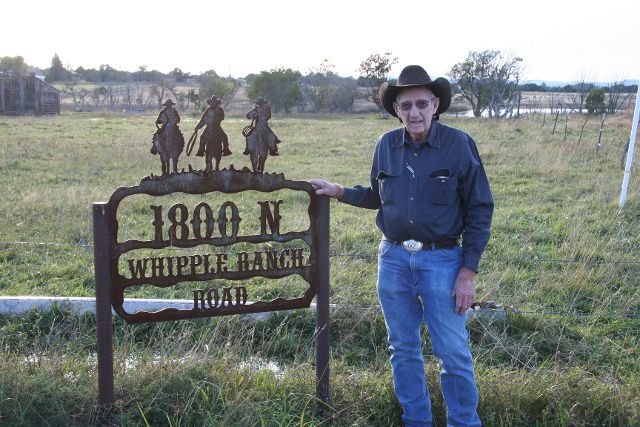 Larry Whipple on his ranch up north.
Over the years, Larry has owned and managed 12 ranches. And in the midst of all this, he has always worked tirelessly with the U.S. Game and Fish and participated in numerous projects through the Arizona Resource Conservation Services.
In fact, many would tell you Larry has spent countless volunteer hours working with many departments to preserve the White Mountains' water, soil and agriculture resources.
Last fall, Larry received Arizona Farm Bureau's Heritage Award during the Annual Meeting's Awards Banquet.
Meet some of our other recipients.