Meet Arizona Agriculture's Paul Bush Family
By Julie Murphree, Arizona Farm Bureau: At Arizona Farm Bureau, we're talking daily about Arizona agriculture's $17 billion dollar industry. A big part of that $17 billion is our support, marketing and supplier segments within the agriculture industry, like Calcot, a marketing cooperative for the cotton industry in the southwest.
Agriculture comes into Arizona's economic conversation along with tourism, health care, high tech and mining, meaning we're top tier for the state. As my good friend Joe Sigg likes to say this is an industry, "That makes stuff."
And, part of this stuff is having amazing organizations like Calcot helping farmers in California, Arizona, New Mexico and Texas market their cotton. In this week's "Meet Arizona Agriculture," we interview Paul Bush, a long-time agri-business professional making a difference in our amazing industry.
Tell us about you and your agribusiness operation: I represent Calcot as regional vice president for the cotton growing areas of southern California, Arizona, New Mexico and Texas. We're a cooperative, meaning our growers own the company. Calcot is one of the oldest cotton marketing firms in the US, and if I'm not mistaken, the oldest existing marketer of Arizona cotton, as this year we will be celebrating 60 years in Arizona.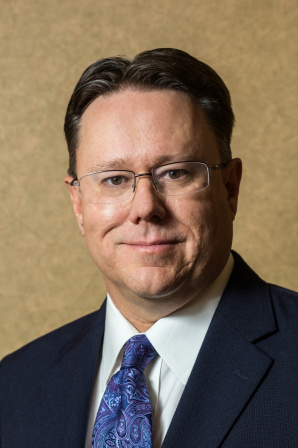 Paul Bush has been in some aspect of the cotton industry his entire professional life.

What changes have you seen within your operation? Have they been for the better? I've seen many changes in the cotton industry, and cotton marketing and logistics in particular, in my 25 year involvement with the industry. Computers have certainly helped warehouses become more efficient through better inventory management and streamlined processing of shipping orders, as well as payment processing for our growers. The American cotton industry is the best in the world at being able to ship cotton to our end users when they need it, and that, along with producing quality fiber, is why our cotton will continue to be in demand around the globe.

Technology does have its pitfalls, and to me the jury is still out on what 100% electronic trading of futures and options will mean for our industry. So far it has worked fine, but I fear the day when hackers break into the system or develop sophisticated viruses that could manipulate trading. There are protocols in place in case that happens, but it's still a concern.

What is your educational background (i.e. Degree(s), certifications, honors): Although I am a Kern County, California native, I spent most of my youth and teenage years on a small horse and cattle operation near Aguila, Arizona. Summers were pretty slow on the ranch, so while in high school I managed cotton roguing crews in Aguila for the Supima Association during the summer months back when they were in the seed business. After graduating Wickenburg High School, I attended the University of Arizona where I majored in Agricultural Economics, and was active in college rodeo and the Alpha Gamma Rho fraternity. After graduating from the University of Arizona in 1989 I briefly attended graduate school at Texas Tech University but was lured back to Arizona by the King Ranch, who hired me as their accounting manager of Arizona agribusiness operations. I eventually moved to Texas to manage King Ranch's cotton warehousing division at the Port of Galveston. My only regret on having to move to Texas was not being able to graduate from Project CENTRL, where I was a member of the 1992-93 class.

A desire to return home to Arizona in 1997 led me to take a job with Chickasha Cotton Oil Company as manager of the 11 Mile Corner Gin in Casa Grande, and eventually with Calcot where I've enjoyed 17 years of working with Arizona growers. I've been fortunate to have worked in several segments of the cotton industry: Production, Ginning, Warehousing, and Marketing; experience that serves me well in my current position. I've also been fortunate to have had two good mentors in my career, Cliett Lowman with King Ranch and Lon Emerson with Calcot. I wouldn't be where I am today without them. I'm also a graduate of the National Cotton Council's Leadership Program, which I was happy to see resurrected last year after a long hiatus.

Will anyone in your family - younger generation - pursue farming, ranching, or agribusiness? I doubt it, unless it's my stepson in the veterinary science field. More importantly, though, is that my kids most certainly do understand where food and fiber comes from and will always be supportive of agriculture.

What are your community activities? My work obligations limit the amount of time I can devote to community and industry activities; I commit to these other activities and interests only if I know I can give them the time required. I'm a delegate to the National Cotton Council and a director of the Texas Agricultural Cooperative Council. I also try to stay involved with the U o fA; I was on the CALS Alumni Council for several years and am a current member of Ag100. I'd love to get more involved with Farm Bureau, but there are several Calcot growers who are delegates and in leadership positions, so I know our interests are already being well served.

What do you love the most about farming, ranching, or the agriculture industry in general? The people. I love working in an industry, and for a company, that value ethics, integrity, and family values. A lot may have changed over the years, but these values that are exhibited by the people in our industry have remained true.

What do you enjoy doing, and what is one fact/achievement that nobody knows about you? I love horses; my wife and I own 3, as well as a pet mini-donkey we bought from Marvin and Kathy Wuertz. My wife's horse is an 18-hand Thoroughbred relative of American Pharoah. Mine is a 14-hand reservation pony that we tamed from being wild. The two of us are quite a sight in terms of height difference when we ride together. We like to travel, especially in Arizona. My wife is 4th-generation from an Arizona pioneer family. We're still discovering great new places to visit in this state even though we have both lived here most of our lives. For example, last month we finally made it to Oatman, a must see on old Route 66, and were sorry that it took us so long to discover it.

Why are you a Farm Bureau member? Calcot has been a Farm Bureau member for many years because we recognize the value Farm Bureau has in representing our growers' interests, as most if not all of them are Farm Bureau members. In this day and age, the need for a strong and positive voice in agriculture is as important as ever, and we are proud to support Farm Bureau in its efforts.

How will the next generation of agriculturalists have to operate? The younger generation will have to do as we at Calcot have had to do: Do more with less. This isn't an easy task, and often requires some investment in technology before it pays off. They will also have to become salespeople, and by that I mean they will need to sell agriculture's message to a public that is not educated on the myriad of issues we face. I was glad to hear our new Arizona Ag Director, Mark Killian, echo these concerns as well at the Maricopa County Farm Bureau's Annual Meeting.

Arizona has been blessed with leaders and producers in the cotton industry that have tackled and overcome major obstacles, with the pink bollworm and whitefly coming to mind. I remember Billy Dunavant saying the reason he divested himself of cotton ginning and oil mill interests in Arizona back in the mid-1980s was because insects, water availability, and urbanization would eliminate cotton production in the state by the year 2000. Well, we're still here and he's out of business. And I'm excited to see a younger generation of cotton farmers coming on who are every bit as determined as their predecessors to make sure Dunavant is never proved right.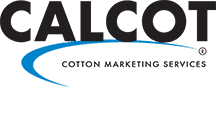 What is the best business advice that you've received and/or have given? Or, what business-oriented advice would you give young farmers/beginning farmers? Strive to hire good people. A few years ago, I read that Warren Buffett has three simple traits that he looks for when hiring someone: Integrity, Intelligence, and Energy, with Integrity being the cornerstone. I've used this when hiring people at Calcot, and am pleased with the outcome and benefit they added to our organization. I often hear from friends and associates in non-agricultural industries about how hard it is to find good people. The secret for us in agriculture is being able to hire from within; chances are pretty good that someone who grew up in agriculture exhibits these three traits. You might have to wait a little longer to find one from our industry versus elsewhere, but you and your operation or organization will be better for it. As they say, it's best to hire someone with character; not someone who is a character.