Meet Arizona Agriculture's Petersen Family
By Julie Murphree, Arizona Farm Bureau: While originally real estate appraisers, this Arizona family fell in love with agriculture and at the same time recognized the growing interest in the locally-grown movement sweeping the country. So in the 1990s, they put down their appraiser pens and built out livestock pens – metaphorically speaking – and got in the cattle business.
But not just any cattle business. They market grass-fed beef and they're nearly fully integrated since they raise much of their own grasses and own a USDA-inspected slaughter plant. This gate to plate business is an Arizona original and they've discovered a passion for the industry as a whole by being part of the Farm Bureau family.
And interview with Tim Petersen of Camp Verde, Arizona.
Part of an ongoing series about Arizona agriculture's farm and ranch families.
Tell us about your ranching businesses? We are in the cattle business, and farm alfalfa for our ranching operations. We also farm grass hay for our grass-fed beef operation. We own Natures Fed Beef and Az Grass Raised Beef Companies, and operate our own USDA-inspected slaughter plant in Chino Valley, Arizona. We own and lease four irrigated farms in the Verde Valley, and own the Boulder Creek Ranch in Black Canyon City. We also lease several other ranches within the state of Arizona. Our grass-fed beef is distributed by Shamrock and Sysco Foods, and purchased through several Arizona retailers. We raise our own cattle, and purchase cattle from several partner ranchers within the state of Arizona. Our beef is third-party verified through the American Grass Fed Association.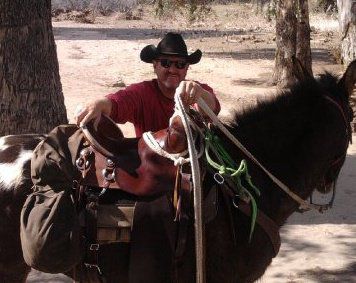 Tim Petersen has fallen in love with Arizona agriculture and at the same time discovered a market for grass-fed beef.
What changes have you seen in the industry? We have lived in Arizona all of our lives, and spent 20 years appraising real estate in Arizona, and many of those assignments were agriculture properties, specifically farms and cattle ranches. The biggest change I have seen concerns water and its availability. Water rights within our state have become very expensive and harder to hold on to. Developers and mining companies continue to buy up a lot of our state's water rights, and not to utilize for agriculture. A positive change that we are currently seeing is a demand for locally-grown foods from smaller producers like ourselves, people really want to know where their food comes from and how it is produced. Growing up in North Phoenix and Cave Creek in the 60s and 70s, there were a lot more citrus groves, flower gardens, cattle ranches and farms. Of course land use has been the largest change we have seen throughout our state.
Why did you choose to go into agriculture? My great grandfather owned and operated feedlots and several butcher shops. I had one grandfather that was a mule skinner in World War II, and another grandfather who was a butcher. My father worked as a carpenter at the McCormick Ranch in the 60's and I became a real estate appraiser in 1984 with interests in the valuation of agriculture properties and water rights. My wife, Karen, has several family members that have been involved in Arizona agriculture for three generations.
Karen's family owned miles and miles of farm land in South Dakota and Nebraska. Karen and I grew up around this lifestyle, and decided to make it our lifestyle in the mid 90's. We like the feeling of feeding people a quality, healthy product like grass-fed beef. We like the idea of controlling the entire process from raising cattle, then harvesting them, and finally marketing and selling to the public. We feel that our operation is truly ranch to table!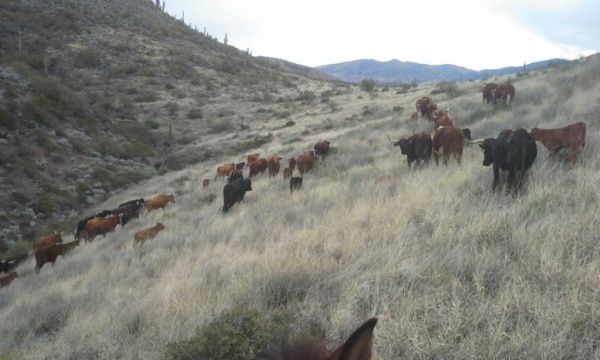 Their grass-fed beef is distributed by Shamrock and Sysco Foods, and purchased through several Arizona retailers. They raise their own cattle, and purchase cattle from several partner ranchers within the state of Arizona. The beef is third-party verified through the American Grass Fed Association.
Will anyone in your family - younger generation - pursue farming and/or ranching? Our children have always lived at the end of a dirt road in Humboldt and Camp Verde, Arizona. This is all they know. Two of our girls, Mollie and Emily, were involved in Camp Verde FFA. Our third daughter, Hannah, now works at our USDA-inspected slaughter plant. Our son, Jay, works with our son-in-law occasionally at the ranch. Karen and I think our children will always be involved in agriculture in some capacity.
What are your community activities? Why are you involved? Currently, I am the assistant chairman of the board for Arizona Teen Challenge which is a statewide, faith-based drug and alcohol rehabilitation organization. We are members of Arizona Cattle Growers, and I get to sit on the board of the Yavapai County Farm Bureau. We are involved in these organizations because we like to see people get set free from life crippling addictions, and we love Arizona agriculture!
One fact that no one knows about you: I am a professional drummer! Karen is full-blooded Czechoslovakian!
Why are you a farm bureau member? We joined Farm Bureau for their great understanding of the agriculture business as an insurance company. We believe in supporting organizations that educate, train and inform people about agriculture and the agriculture business. We love to build relationships with like-minded people who will stick together for the good of what they believe in.
How will the next generation of farmers have to operate? Future farmers and cattle ranchers will unfortunately have to probably deal with more and more Government over-reach into their businesses. Regulations and control for water will be a challenge as well. We live in a world with an exploding middle class that have an appetite for American-grown crops and protein.
Keeping up with the ever changing technology, or keeping your operation simple and old school. Both markets are in demand and growing, which one will this younger generation choose is anyone's question.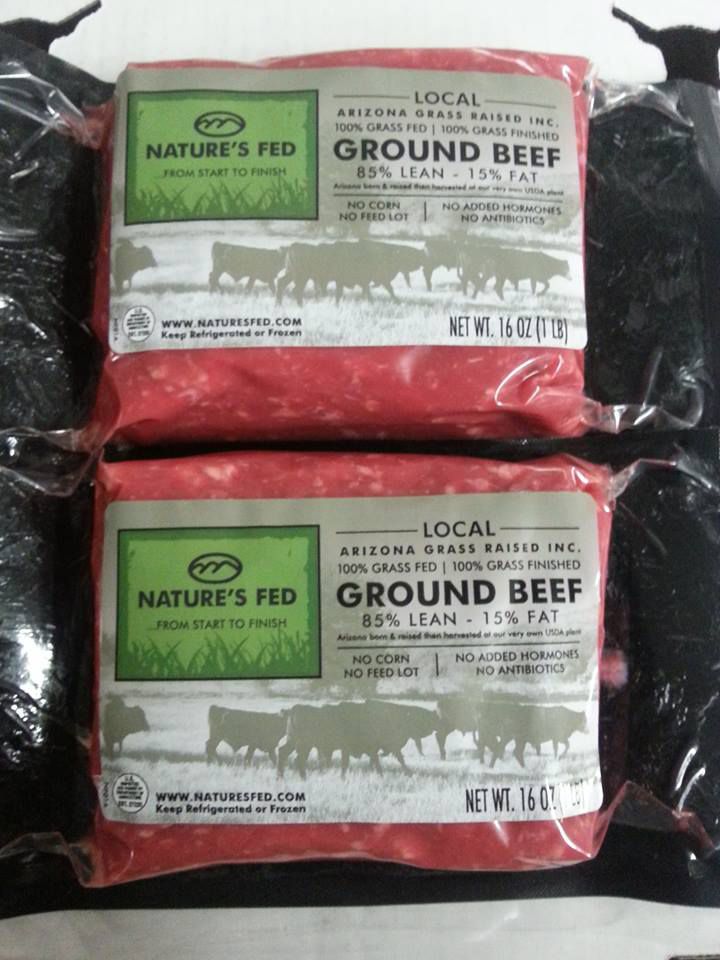 The Nature's Fed label.
What's the best business advice you've ever been given and/or experience? Or, what business-oriented advice would you give young farmers/beginner farmers? The best business advice we could give anyone is "know your numbers," and hard work with long hours is a must, but rewarding! But most importantly, have a vision, and be passionate about what you do!