Meet Arizona Agriculture's Prechel Family
By Julie Murphree, Arizona Farm Bureau Communication Director: In the year the Great Depression would hit, Paul Prechel was born on February 9, 1929 at home on the family farm in Winlock, Washington. He grew up on the family's 40 acre farm; attended high school and was very active in 4-H and FFA. He then went on to Washington State College to study general agriculture and graduated in 1951. After graduation he worked for Farmers Home Administration is Pasco, Washington just before joining the U.S. Air Force and trained to be a Navigator Bombardier for the B-26 aircraft during the Korean War. Afterwards he was stationed at Davis-Monthan Air Force Base in Tucson for two years where he met his future wife, Nancy Nowell. They were married in 1956. Paul went on to attend the University of Arizona and obtain a Master's Degree in Soil Chemistry in 1958. During his studies they welcomed their first child, David, in 1957.
Farming for more than 50 years, Paul Prechel received Arizona Farm Bureau's Heritage Award November 2015 in recognition of his contributions to the agriculture industry and is service to Farm Bureau and other organizations. Here with his daughter, Diann, Paul encourages young farmers to keep up-to-date of policy issues and farm business issues to stay ahead of the curve.
After graduating from the U of A, Paul and Nancy moved to Blythe, Arizona. In late 1958, they moved to Coolidge to farm on Nancy's father's land and here is where the family established deep roots in this Arizona soil. In fact, Paul has lived in the same home since moving to Coolidge. In 1970, they added a daughter, Diann, to the family tree. Since he began his life-long career as a farmer, he was a true "hands on" farmer until he retired just a few years ago. Both his children became involved in the farming and operated together on the family homestead Paul and Nancy began in 1958, while adding additional acreage to the spread throughout the years.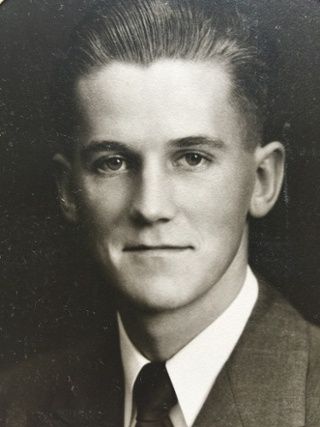 From his youth, Paul knew he wanted to be in agriculture.
Paul became a member of River Co-Op gin in 1959, held offices within the board of directors and in 1995 had the "first bale" delivered to the gin with his daughter, who joined the farm full time in 1993. He also became a director to the Arizona Cotton Growers Association in 1968. He served nationally on the National Cotton Council and Cotton Incorporated Board of Directors. Most of his time has been spent locally by serving on the Arizona Cotton Research and Protection Council, Pinal County Water Augmentation Authority, Ground water Users Advisory Council, Pinal County Alliance, and past President of the Central Arizona Association of Governments.
He is well known as the "water guy," especially when he served on the Coolidge City Council over a span of 23 years, serving as the water voice on the council. He has been a member of Christ Lutheran Church in Coolidge for over 50 years serving as treasurer for 30 of those years. His involvement in community and his efforts to strengthen the agriculture community reflect an ongoing and outstanding commitment to all who live and work in Pinal County. In doing so, he exemplifies the purpose of Farm Bureau and those that it serves.
Most notably, a year before his retirement he had a second knee replaced, physical therapy, arm surgery and had undergone radiation for skin cancer all in a span of two months and yet he climbed back on his two row picker without A/C and missing the front windshield in 100+ degree heat. Yep he is a total "hands on farmer" and no one else was getting on his picker to harvest crop.
This last November, Paul received Arizona Farm Bureau's Heritage Award for his lifelong career in farming and ongoing dedication to the Farm Bureau and other agriculture organizations.
An interview with Paul Prechel, Coolidge, Arizona.
Part of an ongoing series about Arizona farming and ranching.
Tell us about your farm: I have been farming in the Coolidge area for the last 50-plus years. I have operated farms from 160 acres to over 900 acres in size growing cotton, alfalfa, wheat, barley, and grain sorghum. In about 1993 I formed Cotton & Bailey Farms with my daughter, Diann. We sent our cotton to River Coop Gin to be ginned and then on to Calcot, the cotton marketing cooperative. The wheat, barley, and milo we grew went to Arizona Grain, a cooperative in Casa Grande, then to market. The alfalfa hay we raised was sold locally to horse people and to dairies or feed stores.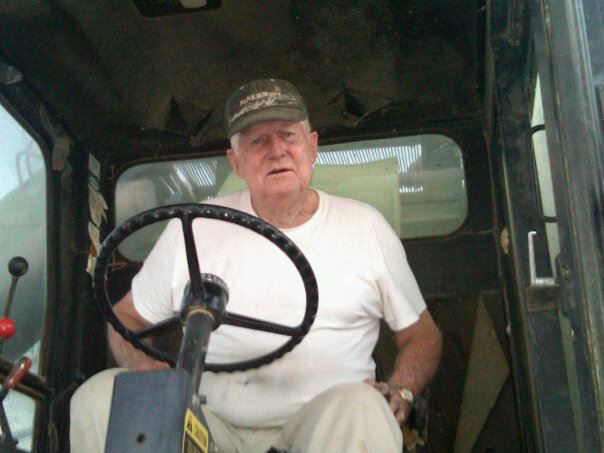 Right up to the last year of his farming, you could find Paul in the tractor's seat. Here, he's harvesting his last crop in a cotton picker that happened to be missing the window in the picker's cab.
What changes have you seen within your operation? Have they been for the better? We started out on a somewhat small scale, tractors under 100 horse power, 4-row equipment, and combines with maybe 12-foot headers. Irrigation was generally flood type, with fields of up to 0.3 slope. We started a leveling program, trying to do 40-acres each year, down to a 0.1 inch slope and later to flat. As the years went by, we upgraded to tractors in the 150- to 200-horse power range, 6-row equipment, and larger combines. This made things faster and easier.
What is your educational background? I graduated from high school in 1947, third in the class. I went to Washington State College and graduated in 1951 with a bachelor's in General Agriculture. I later worked for the Farmers Home Administration for a few months before going into the U.S. Air Force where I was trained as a Navigator-Bombardier in a B-26 aircraft. I spent a year in Korea and was discharged after four years. I returned to the FHA for a few months before enrolling at the University of Arizona in Tucson. I spent two years there and earned a M.S. in Soil Chemistry. While there I was a member of Alpha Zeta. I also earned an associates in Farm Management from Central Arizona College.
What are your community activities? While in grade school, I spent four years doing 4-H work. Later on in high school I spent four years in FFA. I have been a member of the Lutheran Church for over 50 years, serving in various capacities such as a Sunday school superintendent, secretary, and treasurer. I have been a member of the River Cooperative Gin for over 50 years, serving many years on the board of directors, as secretary, vice president, and president. I was a director to the Arizona Cotton Growers for over 30 years. I spent three years on the Arizona Research and Protection Council, and was a delegate on the National Cotton Council for several years. I was a delegate for Cotton Incorporated for three years. I served on the Coolidge City Council for over 20 years, as a member and for several years as vice-mayor. While on the council I served as a city representative to Central Arizona Association of Government, Pinal County Government Alliance, at times serving as an officer, president, and Ground Water Augmentation Authority. I also spent six or seven years on the Ground Water Users Advisory Council for the county.
What do you love the most about farming, ranching, or the agriculture industry in general? Some of the advantages of being a farmer are: you are outside working for yourself, doing what you want to do when you want to do it (within the limits of planting schedules, harvesting times, limits of weather, and irrigation times). There are good times, bad times, some years you make money, and some years you lose money. Generally farmers are a good bunch of people.
What do you enjoy doing, and what is one fact or achievement that nobody knows about you? I enjoy social activities, family and going out to eat. In my spare time I do a little coin collecting and work on jig-saw puzzles. I have completed 15 or 20 puzzles of 1,000 or 1,500 pieces.
Why are you a Farm Bureau member? I am a member of Farm Bureau because it is a good organization of farmers who need to band together so that their voice can be heard on the local level and the national level for the good of all farmers.
How will the next generation of agriculturalists have to operate? The next generation of farmers will have a new world to work in. Things are moving fast in scientific advances, so new things will be coming along and they will have to be able to change and adapt. In Arizona the big challenge in the years to come is in water. Also they are subject to events around the world, which will affect them.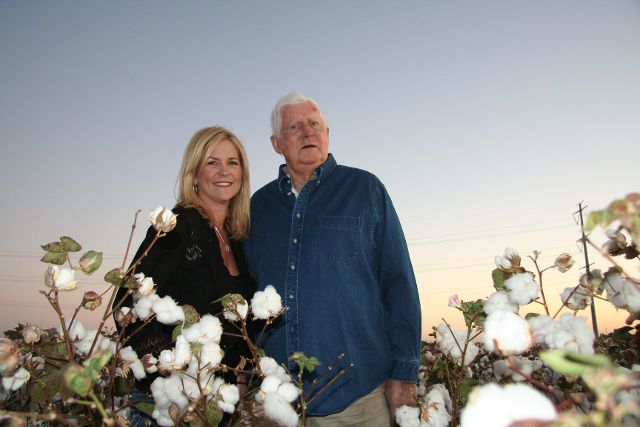 Daughter, Diann, and Paul standing in their 2011 cotton field. It happened to be the last crop of cotton they'd harvest. Diann remains active volunteer participant in the industry.
What is the best business advice that you've ever received and/or given? Advice to young farmers: pay attention to what you are doing. In some ways it is a hard life, but it can be a rich and rewarding type of life. Be able to adopt new ideas, methods, and stay informed.