Meet Arizona Agriculture's Wilbur Lunt
By Julie Murphree, Arizona Farm Bureau Communication Director: Wilber Lunt knows the Gila River. Farming in Arizona since 1917, the Lunt family like others seemed drawn to the Gila River. And while the family has a long farming history Wilbur is the last of his generation to be living on the original family homestead in Duncan, beside the Gila River. Born in 1929, he has farmed all his life, partnering with his father and brother on the farm since 1950 and eventually farming half the Duncan Valley with grains, potatoes and lettuce as well as raising hogs and cattle. In 1964, he purchased the remaining part of the farm from his father.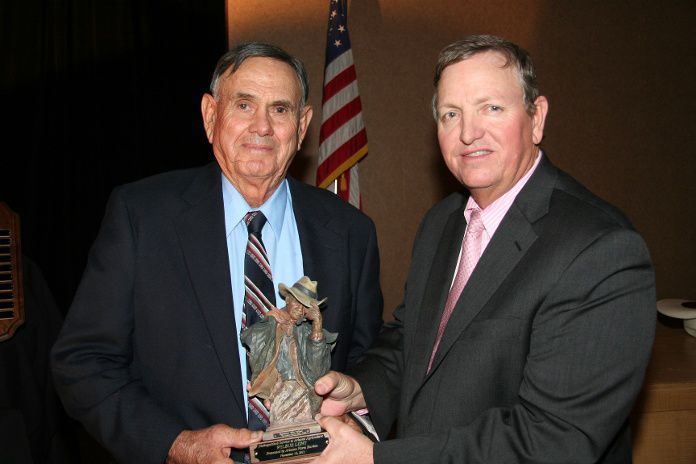 Wilbur Lunt was honored with Arizona Farm Bureau's Distinguished Service to Agriculture Award in 2011 for his many years of service to the agriculture industry. Lunt is seen here with Arizona Farm Bureau President Kevin Rogers.
Outside of two years working for the Phelps Dodge mining company as an operator and eventually repairman in the "Powerhouse," his real focus has been farming. And, so much of who Wilbur Lunt is has been shaped by an ancient River flowing through a desert.
The largest tributary to the Colorado River, the Gila River's natural flow is 650 miles from New Mexico into Arizona and eventually into the Colorado at Yuma, Arizona.
While the River's history is as long and winding as the River itself, The Arizona Water Settlements Act of 2004 represents one of the most controversial and challenging events of the Gila River. The Settlement was initially designed to resolve a number of difficult issues involving the Gila River Indian Community and the Tohono O'odham Nations in addition to farmers along the banks of the River. Disputes between the tribes and non-Indian water users over claims to water in the Gila River system had gone on largely unresolved for more than 100 years. Unfortunately, the Settlement has not really settled anything (see the April 2011 issue of Arizona Agriculture).
And while disputes continue, Wilbur Lunt tirelessly works toward securing farming's future along the banks of the Gila River.
Speaking affectionately, as if talking about a family member, Lunt says, "The River is such a part of our lives. I have been up and down that River from beginning to end. The River is very dear to me."
He knows the River so well, engineers have consulted with him. After some of the most dramatic flooding in recent history during the 1970s and at a time when the government provided flood-control dollars, Lunt worked closely with engineers to help them design better diversion dams. "It's not a question if the Gila will flood, but when."
Often, Lunt will begin giving an oral history of Greenlee County farming and the River. "The River has changed so much over just the last 50 to 100 years," he says. "But this is natural because 100 years before me, the River changed a lot. The people currently in charge don't have appropriate focus on the River. They've lost sight of the big issues."
Tell us about your farm, ranch, or agribusiness operation(s): We've farmed in Arizona since 1917. I initially partnered with my father and brother on the farm since 1950 and eventually farmed half the Duncan Valley with grains, potatoes and lettuce as well as raising hogs and cattle. In 1964, I purchased the remaining part of the farm from his father.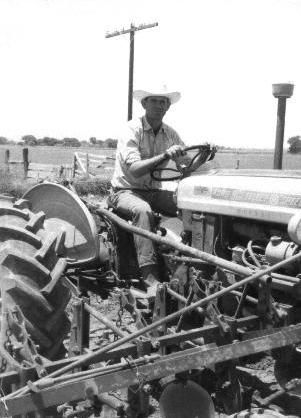 Wilbur Lunt and other young farmers during that period saw their family farms transition from the horse and plow to more mechanized farming thanks to the tractor's introduction.
Excerpts from an earlier article on Lunt: Growing up, Lunt idolized his father. "I was by his elbow wherever he went," explains Lunt. Watching his father and older brothers work the farm became the catalyst for Lunt to follow an agriculture path.
Lunt's major chore on the farm was milking the cows. "The gardening, milk, eggs and butter were our cash flow where the larger farming went to pay the mortgage on the farm."
Growing up, Lunt also built wagons for horses. He was regularly trying new things on the farm.
Later, he served in the Army during the Korean War and was stationed in Alaska as a mechanic and welder. He ended up head welder because the previous welder shot himself in the leg to get out of the war.
What changes have you seen within your operation? The biggest transition was from a team of horses to tractors in 1936. We've come a long way with hybrid crops. Dad used to save his own seed and got a reputation for highly prized corn. But now the seed technology is much more advanced. With hybrid crossbreeding and biotechnology we have some of the most advanced seed in the world developed here in the United States and also Japan.
Excerpts from an article profiling Lunt: Lunt was witness to a tremendous technology transition in agriculture. Lunt's early years on the farm involved using real, four-legged horse power. "People typically recall incidents of life either by the first car they bought or the houses they lived in," says Lunt. "While one of the first houses I remember growing up in was an adobe house, I mark my very early years by remembering a wagon I fell off of and that ran over me; or when I was thrown from a horse. That's how I remember those early years including the houses we lived in."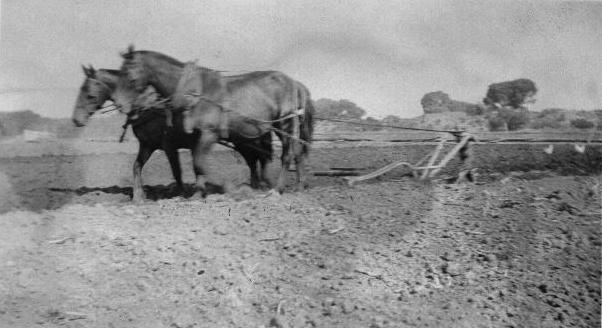 Though too young to get behind a horse and plow, Wilbur boldly grabbed the team of horses' reins at the ripe old age of four or five while his dad and older brother were taking a break.
And when the first tractor appeared on the Lunt farm, he can recall the date. "We had no tractors on the farm until 1936, when the first tractor came on the place." So he remembers horses first; tractors next.
"I fell in love with tractors," he says. "I fell in love with equipment. I'd see my brothers and dad do the farm work and tried to do it myself."
While he was only five or six when the first tractor appeared on the farm, Lunt confesses his dad used to harass them as they transitioned more of the farm work to the modern-day equipment. "Dad challenged our work efforts," he says. "He'd say 'Are you too lazy to do the work?' But later we'd hear him bragging to his friends about our work on the farm."
What is one fact/achievement that nobody knows about you? I seem to have had a gift for mechanics. Something would break down at the school or wherever I was and I could repair it immediately. I taught our bus driver how to drive the new vacuum shift two-speeded axel bus as a kid … that at the time I shouldn't have been driving. On a leadership front, for some reason I was always picked out as the leader always elected class president and then in my senior year elected Student Body president. What was funny …I never sought or campaigned for any of them.
Will anyone in your family - younger generation - pursue farming, ranching, or agribusiness? My oldest brother was a farmer. Then I pursued farming. Another brother farmed too but when he went to California to become a home builder it created an opening for me to pursue farming with our family long term. My son farmed with me for a while when we were farming 1,000 acres. However, we eventually sold much of it off and am now farming approximately 150 acres. As of now, the next generation of Lunts in my own circle will not be pursuing farming.
What are your community activities and/or involvement? Excerpted from a recent article: Lunt was instrumental in bringing Farm Bureau to Greenlee County in the 1960s, and has been a member ever since and currently serves on the Greenlee County Farm Bureau Board. In addition to Farm Bureau, Lunt has been active with many organizations in support of Arizona agriculture. He helped form the first soil conservation district in Arizona, and served for 17 years as president of ASCS, which is now the FSA.
He began the volunteer service involvement with the Boy Scouts in the 1950s which helped start all of his involvement in community.
Plus, he has served as president of the Franklin Irrigation District since 1959, serving as a key leader representing agriculture's interests in the Gila River Water Settlement. He also served on the fair commission. He was on the local school board for several years in the 1970s.
Lunt has worked tirelessly on the Gila Valley Water Settlement since the beginning. He attends almost every federal court hearing in Phoenix in support of the farmers and ranchers and the irrigation district.
According to Neil Montierth, of the Gila Valley Irrigation District, "Wilbur has more energy than the Energizer Bunny and is tireless in protecting the water rights of the farmers on the Gila River. If he ever quits we will lose a key player in the fight for water rights in Southeast Arizona and Western New Mexico."
At water meetings when there is nothing to do but wait, Wilbur keeps the group entertained for hours with stories of family, his time in the Army, community members and even a few stories involving Sandra Day O'Conner.
O'Connor was a casual acquaintance he explains, as his family farmed nearby and worked with the Day family. "But had I known how she was going to turn out I might have paid a little more attention to her. When she became famous we all paid attention."
Arizona Farm Bureau has also paid attention to Wilbur Lunt and all that he's achieved. In 2011, the organization gave him the Distinguished Service to Agriculture Award. And if you ask Lunt to reflect on his life, he'll tell you that he's been blessed with an "Independent, good life, good marriage, and I'm out of debt. Life's wonderful."
What do you love the most about farming, ranching, or the agriculture industry in general? I just love to make high production, good quality farming. I love straight row cropping. I use GPS systems. I love order and neatness and new technology allows that. I love to watch crops grow and I love to harvest high-yield crops.
Why are you a Farm Bureau member? Because I'm a farmer at heart and I feel the program is very important to agriculture. Farm Bureau is the lifeblood of our policy and outreach for this industry. The world can't operate without farmers and farmers need Farm Bureau.
What is the best business advice that you've received and/or have given? To really learn or understand something, do it yourself at the best of your ability and become proficient at what God-given talents have been assigned to you.