Meet Arizona Agriculture's Zambrano Family
By Justen Ollendick, Arizona Farm Bureau: Arizona Agriculture sure is lucky to have Carrie Zambrano as one of our advocates on many levels. Not only does she run her family business, work for a major livestock feed company, play the role of wife and mother, serve on multiple committees within multiple organizations, but she also continuously makes time to educate consumers in areas of concern that they have. Let's take a second to meet Arizona Agriculture's Zambrano family:
An interview with Carrie Zambrano – Chino Valley, Arizona
Part of an ongoing series about farming and ranching families in Arizona.
Tell us about your farm, ranch, or agribusiness operation(s): Our business, Livin the Dream Livestock, L.L.C. is a family-run livestock contracting company. We buy, sell, import, and contract premium Corriente roping steers for Team Roping and Rodeo events. The Arizona equine industry is over a billion dollar industry in Arizona. Team Roping is one of the top sports in the industry, especially during winter months. At the end of their careers, our steers are sold to several local grass-fed beef operations. I am also employed buy Purina Mills traveling to specific northern Arizona retail chains educating livestock owners on addressing the needs of their animals and finding the proper feeds for said animals.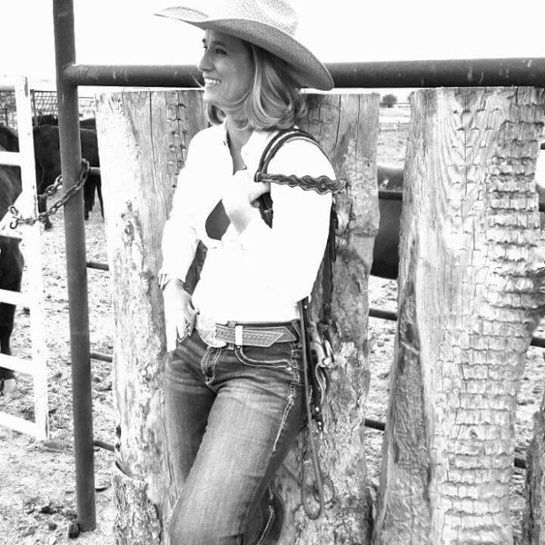 Carrie and her husband, Ariel, run Livin the Dream Livestock, L.L.C., a family-run livestock contracting company that serves Arizona's one billion dollar equine industry.
Why did you choose to go into agriculture? My family is full of multi-generational farmers. I grew up on a purebred Simmental Cattle ranch and then Dairy. The agricultural way of life is the only life I've ever known; it's not easy, but it is so rewarding and I couldn't imagine not being involved in agriculture to some extent. We don't do what we do for the glamour or the money, we do it because we love it, that's why the company is called 'Livin the Dream' Livestock.
What changes have you seen in your lifetime as it relates to farming, ranching, or agribusiness? The biggest changes I have seen are in the technological advances in farm equipment, continued push for and implementation of better conservation practices in both farming and ranching.
Will anyone in your family - younger generation - pursue farming, ranching, or agribusiness? My daughter, Maddie Zambrano, already owns her own herd of roping steers, and is making them work for her while she attends the University of Arizona. She was extremely active in FFA at both the local and state level. She recently retired from State FFA Office and plans in being active in Minorities in Agriculture and Natural Resources, College of Agriculture and Life Science Ambassador, and the AZ YF&R Chapter, all which are at the University of Arizona. She has a dual Major of Animal Science and Agricultural Economics/Business Management. She hopes to pursue a career in agriculture when she graduates.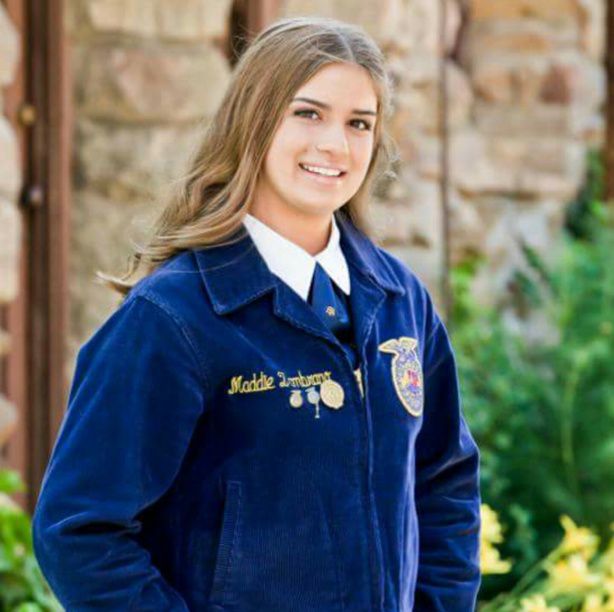 Daughter, Maddie, is already in the agriculture business for herself and plans to continue in agriculture for her future.
Would you ever consider changing your business model? Our business model is constantly changing to meet the needs of our industry; what worked two years ago may not work this year. The overall model of providing the best possible cattle for team ropers never changes.
What are your community activities? President of the Chino Valley FFA Alumni 2008-2014; Yavapai County 4H/FFA Expo Swine Superintendent 3 years; I sat on the Equine Curriculum Development Committee for Yavapai College for 3 years; volunteered with various youth and community organizations; Current Yavapai County Farm Bureau Secretary.
Why are you involved? I am a firm believer that we should never stop learning, and then sharing what we know with those who want to learn themselves. With consumers becoming more concerned, and with all the misinformation in the media, now more than ever it's so very important for those involved in agriculture to tell the truth backed with cold hard facts. All aspects of agriculture and learning are passions of mine, and I hope that what little bit I do can help shed some light and truth on one of the most important industries in the world, thereby helping others become better informed consumers.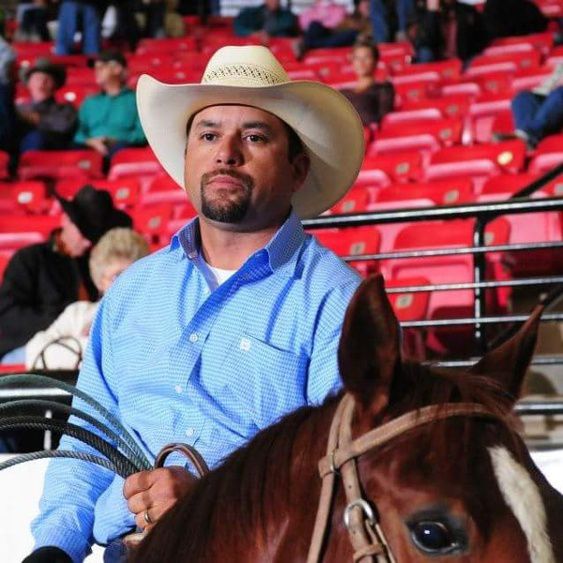 Husband, Ariel, and Carrie both have a long-tradition in agriculture from both sizes of the family. Their involvement, then, is a natural part of who they are.
What do you enjoy doing, and what is one fact that nobody knows about you? I am a writer and an author. I have a series of dramatic fiction novels that center on Arizona women involved in farming or ranching. The first one should be out mid-August.
Why are you a farm bureau member? Farm Bureau is a great organization for those involved in the industry to learn about policies that affect our businesses, to connect with others who share similar passions, enjoy member benefits, as well as have a voice in policy development as it applies to Arizona Agriculture.
How will the next generation of agribusiness leaders have to operate?What's the best business advice you've ever been given and/or experience? Or, what business-oriented advice would you give young farmers/beginning farmers? The biggest challenge facing this next generation of farmers and ranchers is how to combat the division in the industry. We are all working towards the same goal, producing the best quality food, fiber, and fuel for consumers. The divide between organic versus conventional, grass fed versus traditional feed beef, this versus that, only undermines the common goal and creates confusion amongst consumers. The Young Farmers and Ranchers need to continue to tell their story, and continue to reach out to the public to ensure that consumers are basing their choices on fact and not fear. While this may not have been something previous generations had to do, it is a necessity in order to prevent those who know nothing about agriculture to dictate how we conduct our businesses. Working together within the industry, instead of against each other only serves to better everyone's bottom line.