Meet the Waylon and Leah Wuertz Family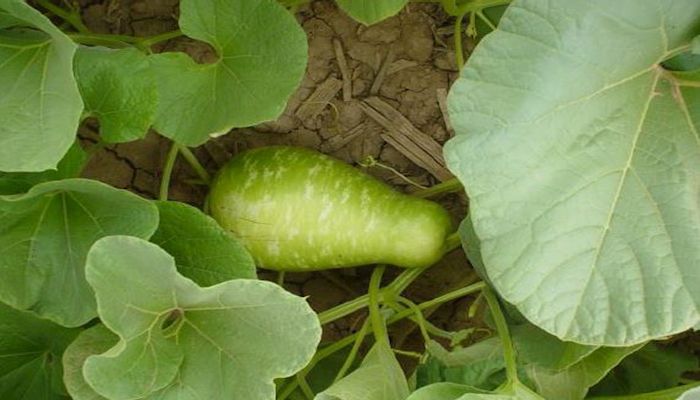 There are small gourds, large gourds, stout gourds, twisted gourds and every gourd in between. You guessed it, we're talking about the Annual Wuertz Farms Gourd Festival held every February in Casa Grande on the Wuertz Family Farm.
While this generational farm family has been a fixture in the Casa Grande/Coolidge area for nearly a century, the family's venture into gourd farming is somewhat recent. In fact, who would have thought a looming deadline on a truck payment would have launched another annual crop on the Wuertz farm. But, we shouldn't be surprised. This family is known for their creative innovations on the farm including inventing and developing drips systems. In fact, this story is just one more highlight of how diverse and robust Arizona's agriculture is.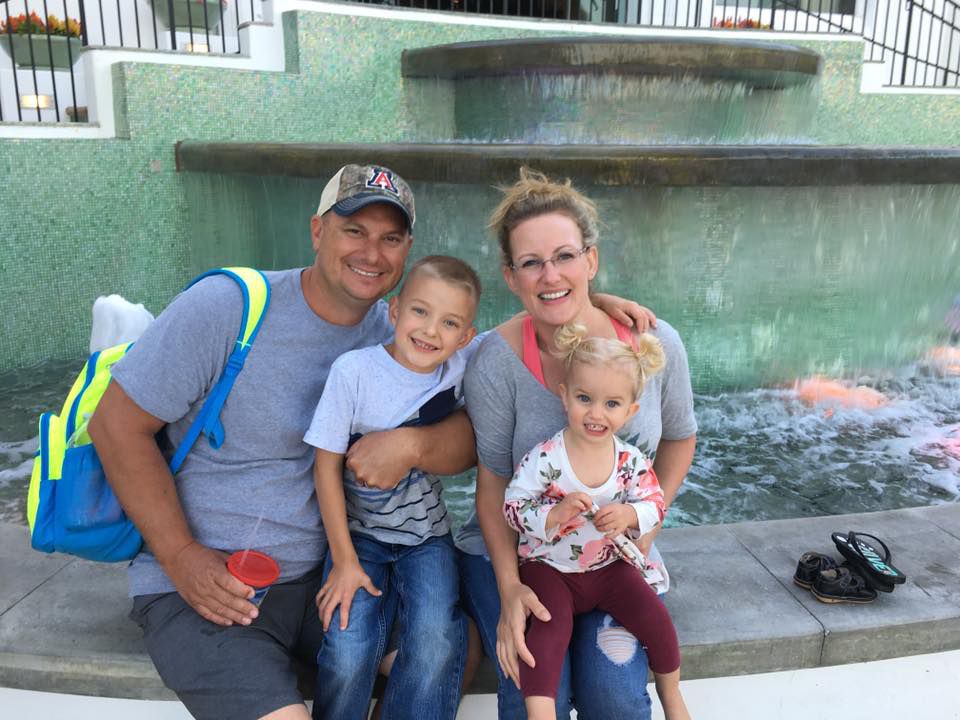 The growing Waylon and Leah Wuertz family with Clayton and Sadie.
An Interview with Waylon Wuertz, farm family partner in Wuertz Gourd Farm, Casa Grande, Arizona.
Part of an ongoing series about Arizona Farming and ranch families.
Their Farm Operation
Waylon and Leah Wuertz are the owners and operators of the Wuertz Gourd Farm in Casa Grande, Arizona. Waylon is a fourth-generation farmer. The couple farm 500 acres in Pinal County and grow hay, cotton, and gourds. They have two children, Clayton and Sadie, and a third child is due in June.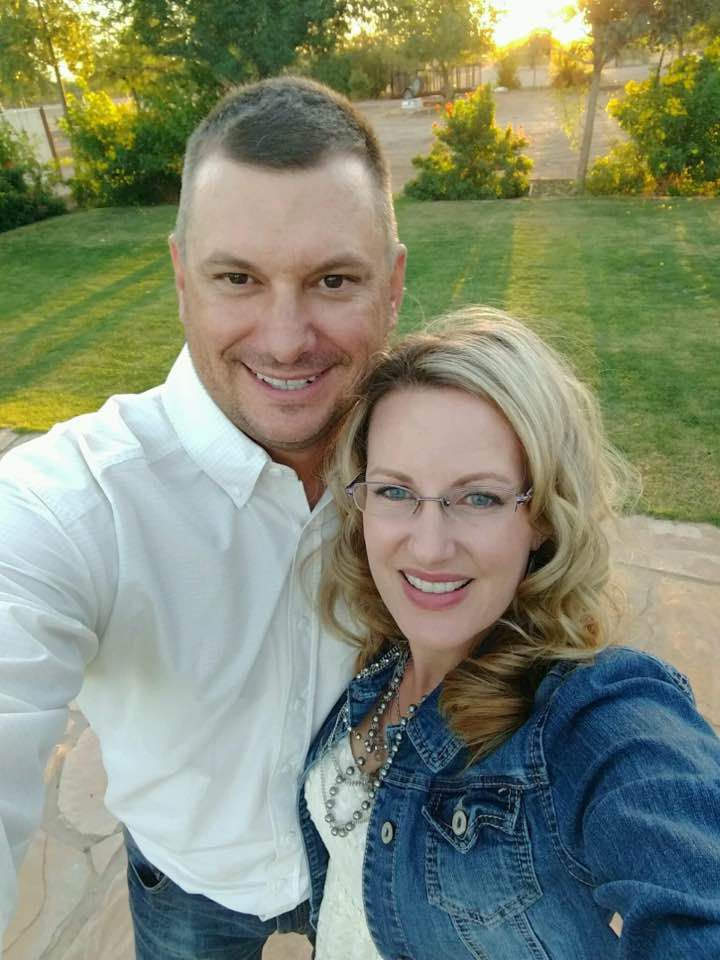 Waylon and Leah met at a gourd meeting ...
Growing gourds since he was a boy, Waylon was fascinated by the way they grew and the varieties that could be grown. After attending the University of Arizona, he wanted to farm but didn't know what would be profitable. Remembering those earlier days planting gourds, he took a chance. After a hay customer asked if he sold any gourds that he had, Waylon began to realize he might be able to create a market. He started small only growing a few rows his first year. Those first few rows grew into a half-acre, then three acres and today he grows 40 acres. They grow 35 different varieties of gourds and produce half a million gourds each year. The sizes range from "earring-sized to gourds that you cannot fit your arms around, and every shape in between," explains Wuertz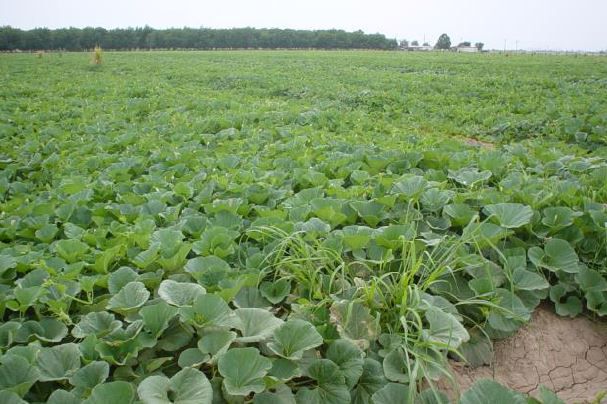 A field of gourd plants on their farm.
Waylon "officially" started growing gourds as a real business venture in 2002. Then in 2003, he met his future wife, Leah, at the Southwest Gourd Patch meeting in Phoenix at the Maricopa County Extension office. They married in 2005 and were due to have their first baby during the 2011 Wuertz Farm Gourd Festival. Luckily their son, Clayton, was late, arriving one week later.
The gourds are planted the end of April and they harvest mid-November through March. Waylon and Leah grow hard-shelled gourds that are used by artists to make a wide variety of pieces using paint, carving them and burning images and art into them. They have shipped their gourds all over the world including Japan and New Zealand. President George W. Bush and his wife Laura even have one of the Wuertz's gourds in their Texas ranch house.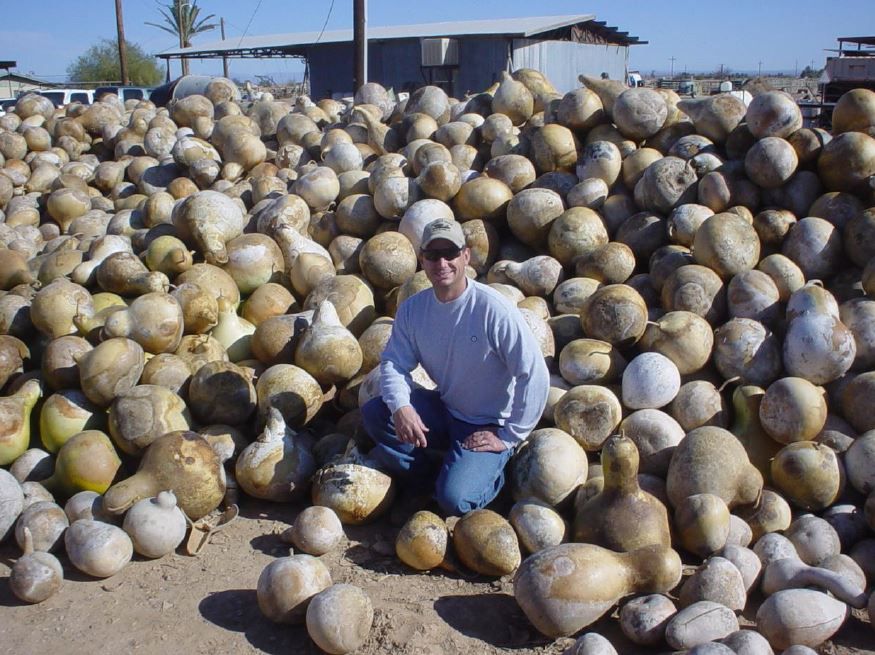 The gourds are harvested and then dried to make them ready for market.
Waylon says Arizona is a wonderful place to grow gourds. The plants like the heat and because Arizona farmers irrigate their crops, instead of waiting for rain, they can get all the water they need. Waylon and Leah let the gourds dry out in the field before harvesting. Waylon's favorite part about growing gourds is seeing what new shapes and sizes of gourds will be produced each year. He's said it's like Christmas every year waiting to see what he will get.
The couple sells their gourds direct to the public. You can either visit their farm or order through their website and they will ship them out to you. If you are looking for some fun in February, head out to the Wuertz Farms Gourd Festival. This annual event draws over 12,000 people. Spectators can make gourd art and craft purchases from one of the over 120 gourd vendor booths. Or, you can participate in one of the 50 gourd art classes that are offered.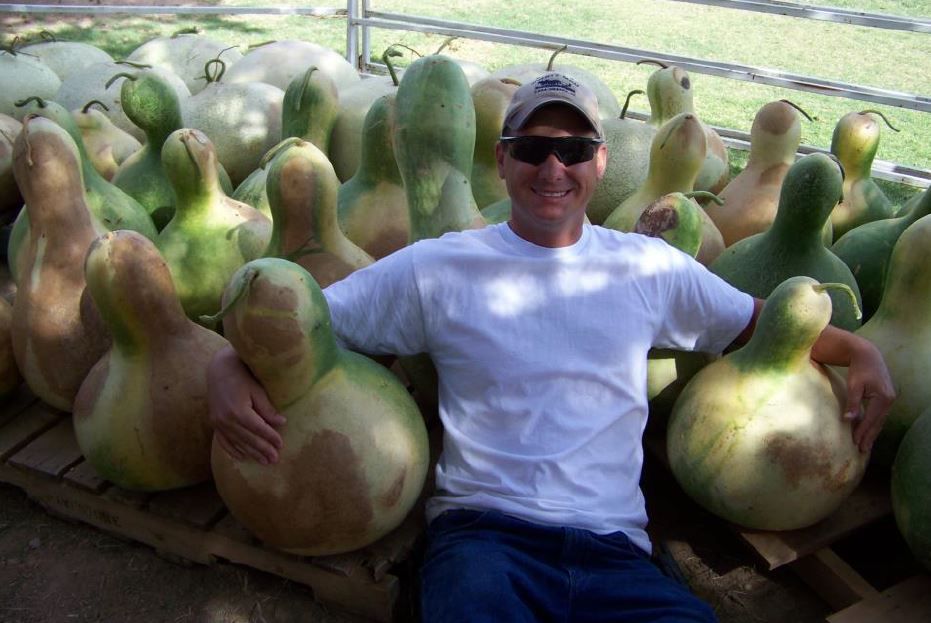 There's a lot we can grow in Arizona. The Wuertz family has made an art out of growing gourds.
Says the Wuertz Gourd Farm website, "The Wuertz Farm Gourd Festival is a family affair that many gourders refer to as a family reunion. The family atmosphere is what Waylon and Leah base their whole business on. They provide a great product at a great price." You can also find information on their Wuertz Gourd Farm Facebook page.
The Wuertz Farm Legacy
The Wuertz family has been farming in the Coolidge/Casa Grande area since 1929. The Wuertz farm tradition is well known, including having a great uncle, Howard, that invented and developed much of today's modern drip systems that are used around the world.
One of the mainstay crops of the Wuertz farming traditions from the very beginning was cotton. But as is evidenced by the nephew, Waylon, the family has grown and can grow just about anything.
Why Farm Bureau Membership?
Besides a good insurance product, Farm Bureau helps farming in general, explained Waylon. "I've even obtained vehicle loans through Farm Bureau Bank," he said.
But for the bigger picture, Waylon likes that Farm Bureau advocates for farmers through lobbying, outreach, and education. "You're covering all the bases," he suggested.
But, Why Gourds?
The practical reality of gourd farming, he said, was because "I needed to make a truck payment so I started out with two rows right by a cotton field. 40 acres later it's been a really good thing."
What He Likes to Tell Others
"That I met my wife at a Gourd meeting and we've been married for 13 years."
Join Our Family