Member Benefits: Road Trip to Savings
By Peggy Jo Goodfellow, Arizona Farm Bureau: I love to drive! So when a recent out-of-town business trip came up I decided to use my Farm Bureau member benefit and rent a car. The cost to rent a vehicle was actually less than using my personal vehicle at the standard mileage expense reimbursement. Since I traveled alone, a compact car was perfect to get me and the trade show booth items I was packing to the event.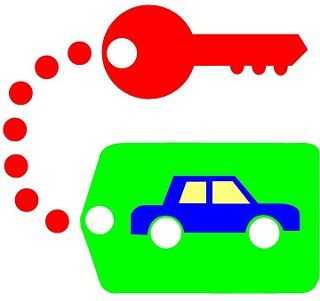 I chose one of our member benefit providers, Enterprise Car Rental. I was greeted with a hearty "Good Morning" and the smiling face of Enterprise branch manager, Kenneth Iwebema. He had the compact car I reserved ready and waiting for me. He ran the paperwork, we both inspected the car one more time, and I was on my way in less than 10 minutes.
I've learned from past experience that it's always a good idea to check the car thoroughly before driving away. Also make sure you know the location of the gas tank and set your mirrors.
Consider these five tips on choosing a rental car for your next business trip or vacation:
Choose a vehicle that offers comfortable seating for everyone. Count the number of people you might transport during your vacation or business trip and make sure the vehicle is large enough for everyone.
Consider everything you plan to take with you and make sure it will all fit in the vehicle you plan to rent.
Check on fuel economy of the cars you are considering. Small cars generally get better fuel economy than vans or trucks. Try to find that perfect balance between gas mileage and comfort when choosing your rental car.
Find out if your car insurance or Credit Card Company covers rental insurance, which can be a pricey add-on.
Compare several rental agencies and locations to find the best price. If you are under age 25 expect to pay extra.
Once you've got your rental, you'll be on your way.
Editor's note: For more information on our member benefits including our regional benefits go to Arizona Farm Bureau's member benefits page online. Or, download the Member Benefits app (FB Benefits) to your smart phone for easy, everyday access to your benefits.