Membership Matters: Say it with Flowers and Save!
By Peggy Jo Goodfellow, Arizona Farm Bureau Marketing Manager: If you send someone a single rose, you are sending a message of Love. You can send all kinds of messages with flowers. Flowers are sent for a multitude of reasons: celebrate birthdays, Mother's Day, Valentines Day, Easter, get well, welcome, goodbye, thinking of you and to celebrate a life well lived.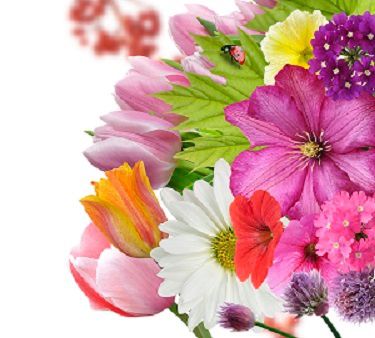 Arizona Farm Bureau members can take advantage of a member benefit discount program with Phoenix Flower Shops. Did you know there is an actual language of flowers called Florigraphy. Hundreds of flowers and trees have been given meanings.
Here are some of the meanings given to flowers, fruit and trees:
Flower/tree Meaning
Apple Temptation
Daisy We feel the same
Forget-me-not True love
Geranium Comfort
Honeysuckle Generosity
Iris Power
Ivy Fidelity
Juniper Protection
Lilac First love
Mulberry Wisdom
Rose Love
Sunflower Haughtiness
Sweet Pea Delicate pleasure
Walnut tree Intellect
Weeping willow Mourning
Editor's note: For more information on our member benefits including our regional benefits go to Arizona Farm Bureau's member benefits page online. Or, download the Member Benefits app to your smart phone for easy, everyday access to your benefits.