Mentor Protégé CAMP Class 2 Profile, 1: Alia Raderstorf and Mike Macauley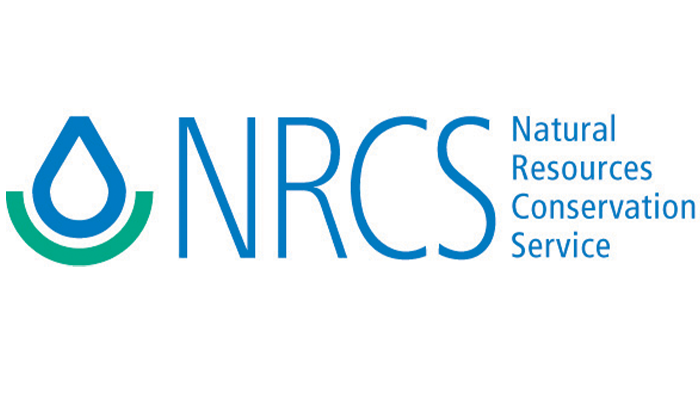 The CAMP mentor/protégé series for Class 2 begins. First up is Coconino County Farm Bureau member and first Vice President Michael Macauley and NRCS employee Alia Raderstorf, a civil engineer for the agency. 
With the 2021 launch of the Conservation Agricultural Mentoring Program (CAMP) in Arizona, in partnership with Arizona Farm Bureau, The NRCS team has been front and center in enthusiastically driving this unique partnership. While several other states have the CAMP program, Arizona is unique in its partnership effort with Arizona Farm Bureau. 
Arizona Farm Bureau and NRCS continue to shine a bright light on this exciting program and the experiences our mentors and protégé are going through. So much so that Class 2 began last October.
The Macauley Raderstorf partnership, along with all the mentor protégé partnerships, works to understand Arizona agriculture and conversation opportunities, joining forces to provide firsthand experience of the conservation practices and agricultural happenings in the northern Arizona area. Additionally, another NRCS protégé joined them, Leif Baierl. Leif was able to learn along with Alia regarding rangeland management. 
Their first experience out on the ranch? Assessing seasonal monitoring on the Perrin Ranch. 
From Mike = Introduction, Starting from the Ground Up
Talk about your First Meeting. Alia joined us on Thursday, November 17, for our seasonal monitoring on the Perrin Ranch. We have 10 sites, three of which have rain gauges.
At each site we have "key forage species" identified. We check "cages" at each site for the species for that specific site and look at the utilization outside the cage, and check if there has been any change in biodiversity. 
At the sites with rain gauges, we check to see the precipitation that has fallen since the previous site check (generally about three months). 
Alia was exposed to the different types of grasses, browse, and forage utilized by livestock as well as wildlife. The different "signs" left by elk, deer, cattle, etc. that showed their presence at the site, how we measure the precipitation and, record the findings. The information gathered is used to help determine the numbers of livestock that are placed into a pasture and the length of time they are in the pasture. 
On the next outing, Alia will get to see our effort in repairing fence and cutting staves.
From Alia
What's been the biggest takeaway so far from your first gathering? My biggest takeaway thus far is learning how much work goes into operating and maintaining a ranch. This is not something you can take a class on or learn in a semester, it's a lifestyle that is taught over generations. As a generational rancher, Mike has a wealth of knowledge, and I feel we've only scratched the surface of what I'm going to learn over this next year.
Share specifics about one of your meetings. What did you learn? In mid-November, Mike took me out to his allotment – Perrin Ranch – near Williams, Arizona. He showed me how he does range monitoring and how he assesses the health of his range. We visited 10 different sites throughout the day where we recorded the grass species and percentage of grazing at each plot. Mike repeats this monitoring every three months to get a good idea of his range health over time. He also measures rainfall with old rain gauges, again recording this data over time. With this past 2022 monsoon season, Mike's range looked amazing. In his words, the sites we visited are the "gold standard" for a healthy rangeland.
Why have you felt this program has been helpful? I feel that this program is unique as it connects producers and NRCS employees in a whole new way. In my experience, producer interactions remain at a business-professional level with little room for an individual connection. But this program allows both protégé and mentor to connect at a more personal level. I can't name any other producer – other than Mike – with whom I've had both breakfast and evening slices of pie during the same day!
What more do you hope to learn in the coming months? I hope to continue to learn about the intricacies of ranching and how Mike navigates a changing economy and climate. During our visit in November, Mike noted that they receive all their water from impoundment (rainfall). With the water table around Williams being too deep to access with a well, Perrin Ranch relies on summer monsoons and winter snowfall, something that is becoming more inconsistent as our climate changes. I hope to learn a lot from Mike's ingenuity and resilience and apply it to my work and daily life.
What are you looking forward to in your other meetings/gatherings/learning and sharing sessions in the future? I look forward to meeting again with Mike and observing the various tasks around the ranch. I had no idea what range monitoring would entail, but now I have a whole new appreciation for blue grama grass! I can only imagine I will continue to develop a new perspective on ranching, and on our food systems as a whole.