Mentor Protégé CAMP Class 2, Profile 4: Hayley Andrus and James Eddy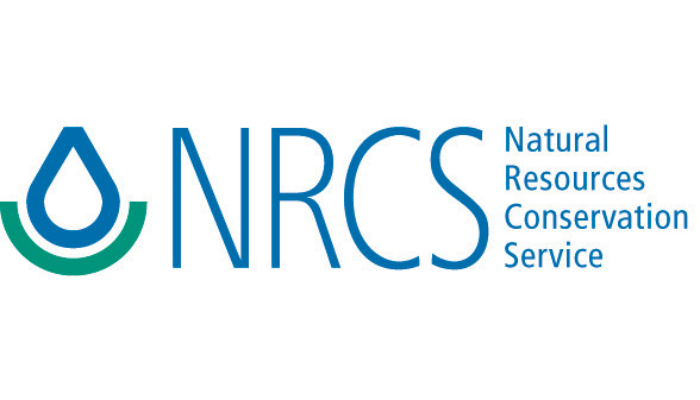 The CAMP mentor/protégé series continues with this fourth profile for Class 2 with NRCS Natural Resource Specialist James Eddy and Apache County Farm Bureau President and rancher Hayley Andrus. They have already met more than once, and both have exchanged insights and appreciation for the experiences. 
With the launch of the Conservation Agricultural Mentoring Program (CAMP) in Arizona, in partnership with Arizona Farm Bureau, The NRCS team has been front and center in enthusiastically driving this unique partnership. While several other states have the CAMP program, Arizona is unique in its partnership effort with Arizona Farm Bureau. 
The Andrus Eddy partnership, along with all the mentor protégé partnerships, works to understand Arizona agriculture and conservation opportunities, joining forces to provide firsthand experience of the conservation practices and agricultural happenings. 
From Hayley Andrus
Talk about your first meeting. We first met JD at the graduation/kickoff event, although we had known him previously through his former work at the Arizona Game and Fish. The kickoff event was fun to have our outgoing protege and our incoming protege to both be there and share stories. 
The first time JD came out to the ranch we were in the middle of our fall work. He was able to be chute side with us and able to see the cattle records and the strategies we use to manage and make decisions about herd health and the future of our herd. 
Share specifics about what you got out of it as the rancher. JD has extensive knowledge from his career in Arizona based in several agencies. Having him around is a great and broad resource for us from rangeland expertise to beneficial government programs. JD has a commutative and personal personality that makes him very enjoyable and easy to be around. Learning from him will be one of the best benefits from the CAMP program. 
For the remaining time with the program, what do you also hope to help with? We hope to give JD a range of experiences that give him an idea of what our ranch operation looks like over the course of a year. We hope to show him more of the range and the variations in grass types and work together in improving our system. We are excited to have him out to our newly acquired farm and have his knowledge advise for making it more efficient and productive.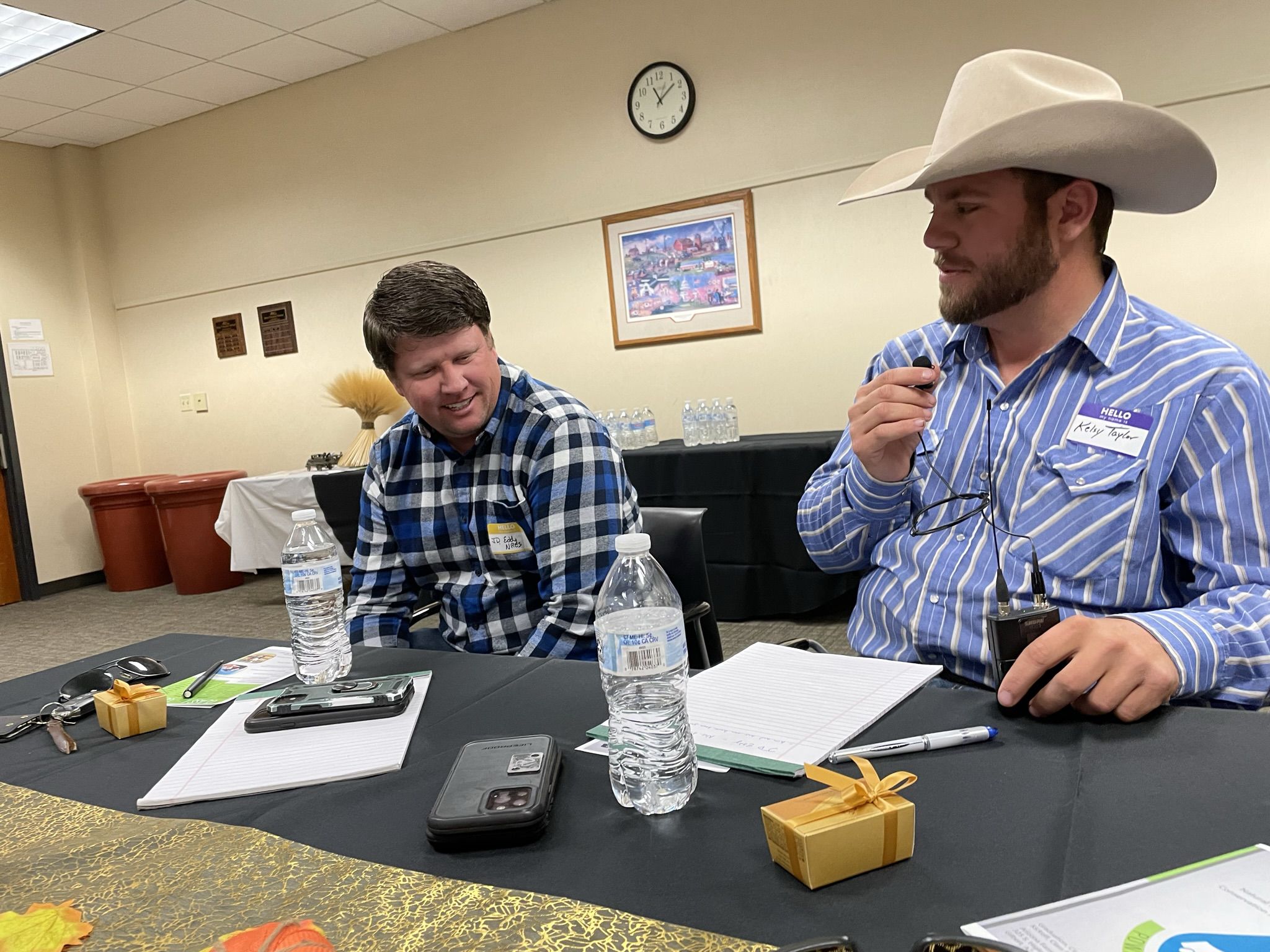 NRCS Protégé Kelsey Taylor (right) from Class One and James Eddy from Class Two are both proteges of mentor Hayley Andrus.
During last year's event graduation for Class One and Kickoff for Class Two, fellow NRCS employees sat together to discuss the value of the program. 
From JD Eddy
What's been the biggest takeaway so far from your first gathering? I had the opportunity to assist Milo and Hayley Andrus's pregnancy checking efforts just before winter set in this year. It was good to see how much of a family/community event that was. I could imagine the work that went into the gathering to having all the cattle in the right place for sorting to take place. I enjoyed working alongside Hayley's family and friends that came to help as well. I did my best to keep the pace a good steady flow despite the wind. It was good to learn what went into this effort and talking about how Milo and Hayley wanted their operations setup to improve so it's easier to move the cattle in the future. 
Share specifics about one of your meetings. What did you learn? I got to discuss with the Andrus's how opportunities to work with all kinds of folks have allowed their operation to grow in a sustainable way. They are doing a great job of getting conservation into the ground in a way that helps to maintain a sustainable operation.
Why have you felt this program has been helpful? I have enjoyed the opportunities presented through this program to network with local farmers and ranchers across the state to better understand how I can help them help the land.
What more do you hope to learn in the coming months? I hope to gain a better understanding of the challenges of the local farmers and ranchers to my area and work to find creative solutions to these needs. I also am learning more about surface water challenges and opportunities including working to be able to assist the farms and ranchers with their irrigation needs through our respective programs.
What are you looking forward to in your other meetings/gatherings/learning and sharing sessions in the future? I look forward to continued opportunities to meet more like-minded individuals from the area through this program. I also continue to develop and implement creative ideas that will hopefully benefit the Andrus Ranches and other producers around them.