Mentor Protégé CAMP Class 2, Profile 5: Marvin John and Gilbert Ordaz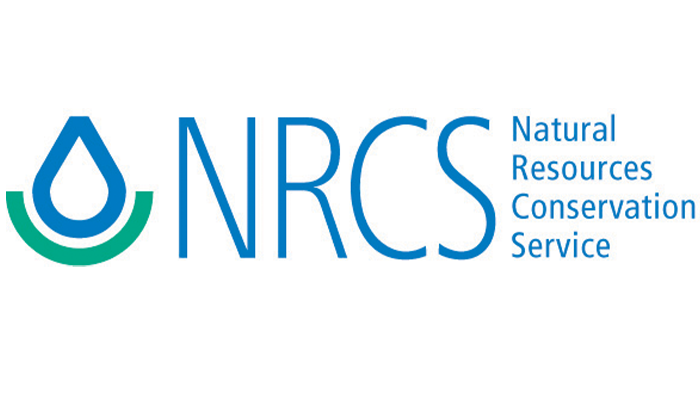 The CAMP mentor/protégé series continues with this fifth profile for Class 2 with NRCS Civil Engineer Gilbert Ordaz and Maricopa County farmer Marvin John. They have already met, and both have exchanged insights and appreciation for the experiences. 
With the launch of the Conservation Agricultural Mentoring Program (CAMP) in Arizona, in partnership with Arizona Farm Bureau, The NRCS team has been front and center in enthusiastically driving this unique partnership. 
While several other states have the CAMP program, Arizona is unique in its partnership effort with Arizona Farm Bureau. 
The John Ordaz partnership, along with all the mentor protégé partnerships, works to understand Arizona agriculture and conservation opportunities, joining forces to provide firsthand experience of the conservation practices and agricultural happenings.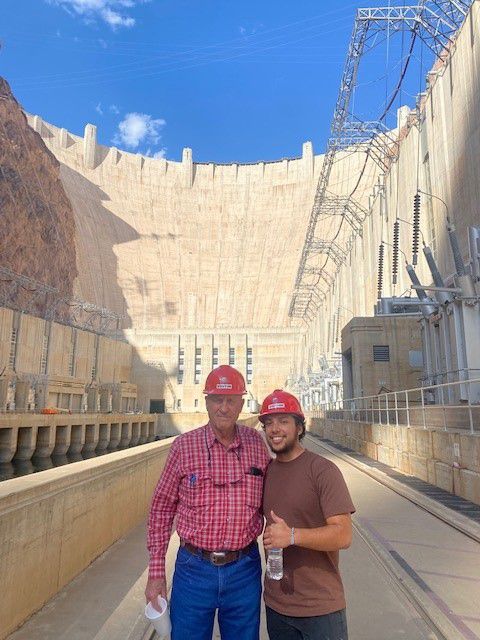 Marvin John and Gilbert Ordaz participated in a tour of the Hoover Dam this last spring. One they both considered a "bucket list" experience. 
From the Mentor: Marvin John
Our first meeting on the farm was insightful. I took Gilbert on a tour of our location and the agriculture here. He is new to the area and the lead engineer for NRCA in this area. 
I worked on setting up a meeting with my two sons, Jordan in the Ag Chemical Business and Joel in the drip and sprinkler business. As of this date, no connections have yet been made. Everyone is busy on both ends.
For the Protégé: Gilbert Ordaz
What's been the biggest takeaway from your first gathering? The biggest takeaway I would say after my first meeting with Marvin and touring his operation were his and his family's core values. I realized the amazing opportunity I had to learn from them not just as farmers but as good people who just want to give back to the community. Seeing how he and his two sons are willing to take the time out of their day to meet with me and give me an inside look at what it is like to be a farmer is very inspirational. It gave me a whole new perspective as to why they say farmers are the most down-to-earth people you will ever meet.  
Why have you felt this program has been helpful? This program helped me take the first steps towards building a relationship with our producers more than just work-related. It can be intimidating for someone like me with no prior farming background to reach out to a producer and ask to spend a day with them. 
What more do you hope to learn? I hope to learn what day-to-day looks like for Marvin, Joel, and Jordan and gain further appreciation for what it is that they do and pick up on their core values and incorporate them into my day-to-day life.