Monsanto Searches for Next "Farm Mom of the Year"
By Julie Murphree, Arizona Farm BureauCommunication Director: I think they might be able to find her in Arizona this year. Monsanto is once again opening up nominations to recognize these inspiring women, and today announced it has officially opened up nominations for its 2016 America's Farmers Mom of the Year Contest.
"This is the seventh year we've held the America's Farmers Mom of the Year contest, and each year we are introduced to the most phenomenal women," says Tracy Mueller, Monsanto Corporate Brand Communications Manager. "We read every nomination and their stories are powerful, encouraging and hopeful. These women inspire us, and we're proud, humbled and excited to share their stories with the rest of the country."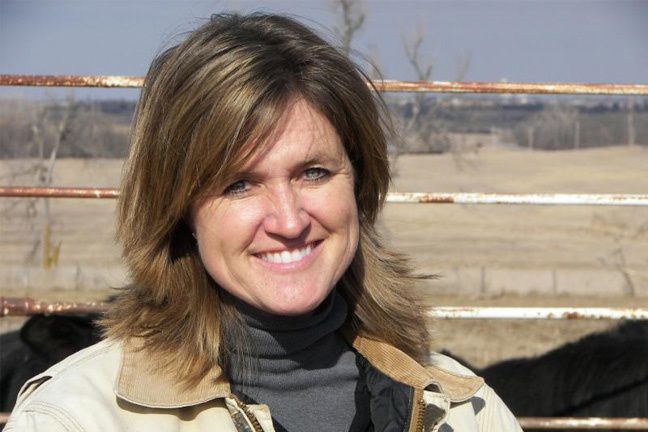 Debbie Lyons-Blythe from Kansas was a recent Monsanto Mom of the Year. Her enthusiasm for family, farm, faith and more is contagious and represented well the farm and ranch moms we all know and love. Arizona is due for a Mom of the Year, don't you think?!
Nominations are open from February 23, 2016, through March 29, 2016. Anyone can enter their favorite farm mom, whether it's their mom, sister, aunt, daughter, friend or community member. Just visit AmericasFarmers.com during the nomination period and submit a brief essay online or by mail that explains how the nominated farm mom contributes to each of four areas -- her family, farm, community and the agriculture industry.
A panel of judges from American Agri-Women will once again review nominations and help Monsanto select five regional winners. They will specifically look for nominations that include all four areas addressed above (farm, family, community and agriculture).
"So many women, particularly in agriculture, just focus on what needs to get done, and they do it – no matter what challenges or adversities they may be facing," says Donnell Scott, Vice President of Education for American Agri-Women. "They don't do it to get credit or attention. These women have a 'get it done' attitude and love what they do and who they do it for. We love reading about their efforts and are proud to help acknowledge their hard work and contributions."
The five regional winners will be announced at the end of April, and each winner will receive a $5,000 cash prize. Profiles of the winners will then be posted to AmericasFarmers.com, where the public can vote for one national farm mom winner. Announced just prior to Mother's Day, the national winner will receive an additional $5,000 cash prize above and beyond her regional prize, for a total of $10,000.
For more information on the program or for complete eligibility requirements and official contest rules visit AmericasFarmers.com. Interested parties may also send a self-addressed, stamped envelope to America's Farmers Mom of the Year, Attn: Sue Dillon, 349 Marshall Ave., Ste. 200, St. Louis, MO 63119.

About American Agri-Women: AAW has been empowering women in agriculture for 41 years. AAW educates consumers; advocates for agriculture; and offers networking and professional development opportunities. Go to the AAW web site for more information, www.americanagriwomen.org. Find AAW on social media at: Facebook.com/AgriWomen/ and Twitter.com/Women4Ag/ (@Women4Ag).
About Monsanto Company: Monsanto Company is a leading global provider of technology-based solutions and agricultural products that improve farm productivity and food quality. Monsanto remains focused on enabling both small-holder and large-scale farmers to produce more from their land while conserving more of our world's natural resources such as water and energy. To learn more about our business and our commitments, please visit: www.monsanto.com. Follow our business on Twitter® at www.twitter.com/MonsantoCo, on the company blog, Beyond the Rows at www.monsantoblog.com, or subscribe to our News Release RSS Feed.