By Julie Murphree, Arizona Farm Bureau Communication and Organization Director: Joseph Sigg became Arizona Farm Bureau's Chief Administrative Officer March 1. He will spearhead oversight and direction of the 24,000-member organization representing farmers and ranchers and non-agriculture constituents.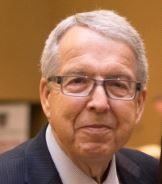 As Government Relations Director for the organization, Sigg lobbied on behalf of Arizona Farm Bureau at both the state and federal level.
Previously, he was Deputy Director for the Arizona Department of Agriculture and has more than 25 years' experience in banking and trust, all involving agriculture and agribusiness in 30 states and abroad.
He has an M.A. in Public Administration from Ohio State University and has resided in Arizona for 25 years.
Sigg takes over this role from Jim Klinker, who had recently announced his retirement after a 40-year career with Farm Bureau.
"We're pleased to have Joe at the helm," said Arizona Farm Bureau President Kevin Rogers.
The Arizona Farm Bureau is a grassroots organization dedicated to preserving and improving the Agriculture industry through member involvement in education, political activities, programs and services. As a member services organization, individuals can become a member by contacting the Farm Bureau. Go to www.azfb.org to learn more. For information on member benefits that include more than 240 statewide and local discounts call 480.635.3609.