One of Arizona Agriculture's Young Leaders Travels to Brazil
Saint David farmer, graduate of Arizona State University and Arizona Farm Bureau member travels to São Paulo, Brazil March 11th to visit Monsanto facilities and gain a better understanding of Brazil's agricultural industry. Terisha Driggs, Esq. will be traveling with the American Farm Bureau Federation as a part of the organization's Partners in Agricultural Leadership (PAL) class.
"I am thankful that Farm Bureau provides me with opportunities to see and think about agriculture on a global scale," said Driggs.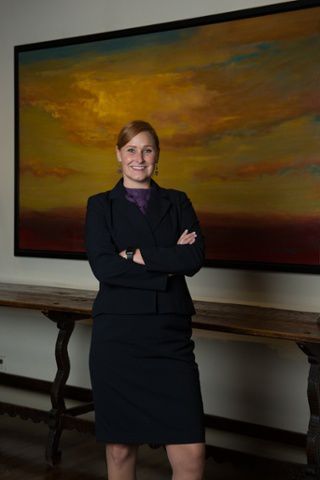 Terisha Driggs leaves for Brazil this coming Friday.
Driggs represents Arizona and Arizona Farm Bureau as one of only ten young farm and ranch leaders from across the U.S. that were selected to participate in this opportunity. The trip to Brazil will feature tours of local farms and agricultural operations as well as provide insights into cultural differences.
While in Brazil, PAL class members will visit with SRB (Rural Brazilian Society) and Embrapa (their version of USDA). The trip will educate class members about the challenges and successes of agriculture in Brazil including infrastructure, political and economic issues, technology, and environmental concerns.
Protection of the Rain Forest is in the forefront of the environmental concerns, with deforestation for grazing and farming causing major concerns. Brazil has become the most dangerous country on Earth for environmentalists with 29 murders in 2015 as a result.
The upcoming Summer Olympics will be held in Brazil, but it comes at a tumultuous time for the Brazilian government. Outbreak of the Zyka Virus has caused a decrease in much needed tourism that supports the economy, which is expected to decrease by 3% in 2016.
Brazil is also facing the biggest scandal they have ever seen with allegations of graft resulting from contracts with state-owned energy company, Petrobras. Economic turmoil has resulted in the Brazilian Real falling 17.7%, the largest drop seen among major currencies. Not all of this is bad news for farmers in Brazil as they have seen corn exports increase due to the favorable exchange rate and attractive prices.
This is an exciting educational opportunity for these young farmers and ranchers. You can follow Terisha Driggs journey on Twitter at @tddriggs.