One of ArizonaAgriculture's Happening Places: Schnepf Farms
By Peggy Jo Goodfellow, Arizona Farm Bureau: Schnepf Farms began in a town known as Rittenhouse, an unincorporated area east of Gilbert, Arizona. Fearing their small community would be swallowed up by nearby Gilbert, Mark Schnepf, third-generation farmer, and four of his friends, began the process of incorporating the town that became Queen Creek. For years Queen Creek kept its rural atmosphere and small town feeling.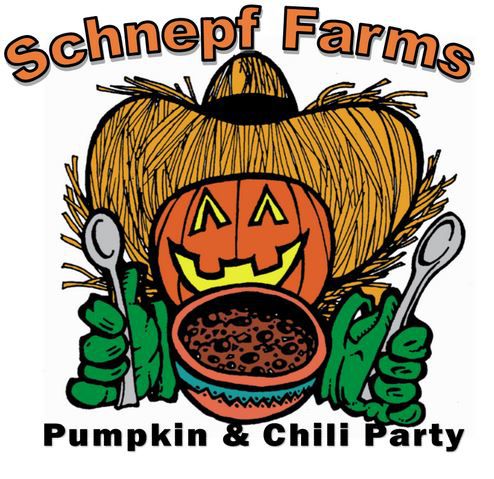 In the 1990s, The Schnepf's wanted to keep guests on the farm longer, so they started to diversify. Land was sold as the farm downsized from 5,000 acres and agri-tourism began. By 2000, Queen Creek started booming. Thousands and thousands of acres were sold to commercial developers, housing projects popped up everywhere.
"Queen Creek is a wonderful place," said Schnepf. "Although it is growing, it still has a small town feel with friendly people and fun things to do. The town has really embraced our efforts at Schnepf Farms to combine entertainment and agriculture in order to preserve our family farm."
Today Schnepf Farms is enjoyed by over a quarter of a million people throughout the year.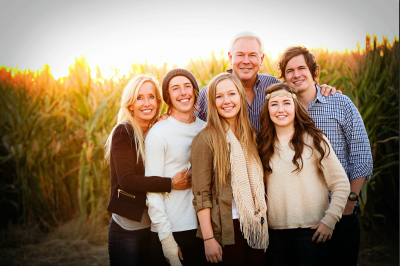 The Schnepf Family
You won't want to miss The Pumpkin & Chili Party, their upcoming fall family event. Annually, they help us celebrate harvest time and there is no better time to go to a farm.
Mark on Your Calendar: Schnepf Farms Pumpkin & Chili Party
Starts: Beginning October 1, 2015
Place: 24810 S Rittenhouse Road, Queen Creek, AZ 85142
Hours: Thursday 10 am – 9 pm
Friday & Saturday 10 am – 10 pm
Sunday 10 am – 9 pm
Admission $17.00 plus tax at the gate or $15.00 at any FRY'S (children 2 & under free) Discount Tickets available at all FRY'S Food Stores for $15.00
Admission Includes: Hayrides, roller coaster, swinging lady bugz, honeybee adventure, flying farmers ride, carousel rides, jumping pillows, petting zoo, country road rally, rock climbing wall, miniature golf, bonfires, marshmallow roasting, 4 acre corn maze, 10 acre celebrity corn maze, farmhouse museum, Hillbilly Bob's Pig Races, Entertainment, BMX Extreme Sports Show, Extreme Canine Dog Show. Does not include: Train Rides & Pony Rides, Food, Pumpkins and some crafts.
Captured a few years ago, this video gives an overview of Schnepf Farms and how this generational farm family moved from more traditional farming to direct-market farming.
For more information, visit www.schnepffarms.com
And, Arizona agriculture is host to more than one farm that combines agriculture, education and entertainment. Arizona Farm Bureau's new Travel Guide (select button below) , will take you places we bet you've never even dreamed about. The guide is free!
Editor's note: This is the first in a series of Fall Festival articles.For more information on our member benefits including our regional benefits go to Arizona Farm Bureau's member benefits page online. Or, download the Member Benefits app (FB Benefits) to your smart phone for easy, everyday access to your benefits