Other Voices Speak on Importance of Trade to American and Arizona Agriculture
By Julie Murphree, Arizona Farm Bureau: As some of our article posts on "The Voice" might indicate, several in leadership are focused on trade especially since Congress must act soon on Trade Promotion Authority. Many believe without it, the agriculture community might lose out on opportunities to tap new markets and better reach our global consumers.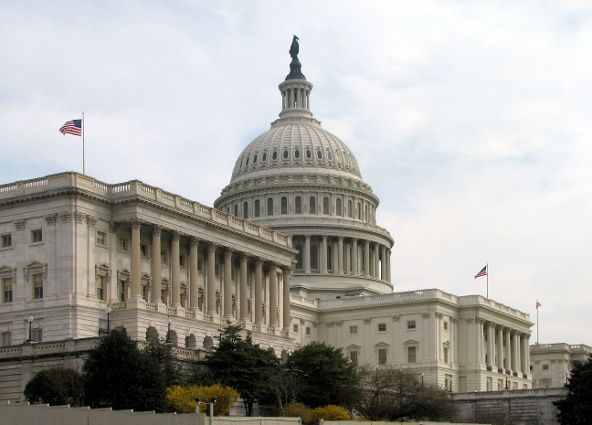 So, more voices are speaking on the issue. In an opening statement, K. Michael Conaway, Chairman of the U.S. House of Representatives' Committee on Agriculture said before the Committee, "As those of us in this room are aware, America's farmers and ranchers are the most productive in the world. They have continuously proven their ability to meet rapidly-growing and ever-changing demands here at home. But their reach stretches well beyond the U.S. border. In fact, exports now account for almost a third of total U.S. farm income. In the case of commodities like cotton, tree nuts, rice, and wheat, over half of total production is exported.
"Beyond the obvious benefits to producers, trade also helps support more than a million American jobs in related sectors like food processing and transportation. As a result, it is crucial—not only to American Agriculture, but to the U.S. economy as a whole—to maintain and increase access to the world's consumers, 95 percent of whom live outside of our borders."
Since Chairman Conaway mentioned cotton in the list of agriculture products he cited, it's worth noting that cotton is Arizona's largest export crop and for Arizona overall, farmers and ranchers export more than $1.4 billion, helping contribute that much to our state's economy in the cash receipts alone, according to the United States Department of Agriculture (USDA).
Of course, Arizona also grows and exports tree nuts and wheat, two other items in Chairman Conaway's list. From his perspective, American farmers and ranchers have clear incentives to clear a path for further trade markets.
"To obtain that access, it is imperative that we work to reduce and eliminate international barriers to trade, so that our farmers and ranchers can compete globally on a level playing field," said Chairman Conaway. "On that front, the U.S. is currently engaged in negotiations for the Trans-Pacific Partnership and the Transatlantic Trade and Investment Partnership. These agreements present opportunities for market access throughout Europe and the Asia-Pacific region. TPP, for example, would connect 12 nations that account for nearly 40% of global GDP."
He also highlighted some of the history of previous trade agreements. "But as history has shown, in one form or another, trade promotion authority has played a critical role in completing and implementing past agreements," Chairman Conaway said. "In fact, Congress has granted TPA to every president since 1974, and the 114th Congress should be no exception. TPA will provide our negotiators with the credibility necessary to conclude the most effective trade agreements possible, by making it clear to the rest of the world that Congress and the Administration are serious about this endeavor."
A big voice in the agriculture community is also weighing in on the trade issue. "America's farmers and ranchers exported more than 152 billion dollars' worth of farm goods last year," said American Farm Bureau President Bob Stallman. "That's a testament not just to their hard work and productivity, but the benefits of opening new markets around the globe, too. Stallman, a beef and rice farmer from Columbus, Texas, testified before the House Committee on Agriculture this week.
Stallman urged Congress to pass Trade Promotion Authority to give U.S. negotiators the leverage they need to keep America competitive in the international marketplace. TPA lets Congress consult on trade agreements, but also requires up or down votes without amendments that could jeopardize years of negotiations with foreign governments.
"Farmers and ranchers need access to new markets around the world. The U.S. is on the verge of completing ambitious trade negotiations from Europe to Asia, but we cannot move forward unless barriers such as high tariffs and non-scientific standards are addressed," Stallman added. "We must forge deals that knock down those trade barriers. Getting there means giving the president the Trade Promotion Authority necessary to reach those market-opening agreements."
Chairman Conaway and the rest of the Committee heard from Stallman and others regarding TPA.
Congress and the administration must continue to shape and set priorities based on actual business conditions. TPA will give Congress the authority to provide valuable oversight to the trade agreement process while the administration represents our priorities before other countries. Having TPA in place before the next set of agreements reaches the table will ensure that our best interests are represented. Congress needs to pass TPA now to keep agricultural trade going forward tomorrow.