Rosie on the House: Arizona Melons Need Arizona Water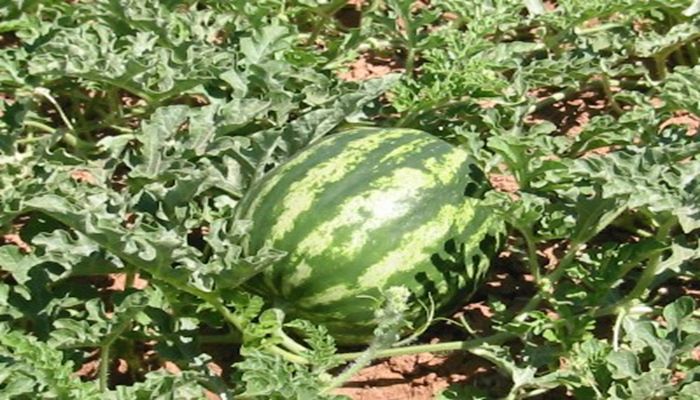 This past Saturday on KTAR's Rosie on the House, our guest Arizona Farm Bureau President Stefanie Smallhouse talked about Arizona water issues while we also celebrated Arizona's melon farmers. Since our most popular melon – watermelon -- is 92% water and an ideal fruit for staying hydrated during our hot summers, it was a perfect pair-up for our discussion on water and Arizona agriculture's use of this important resource. 
In Arizona, melons that the United States Department of Agriculture – National Agricultural Statistical Service (USDA-NASS) historically set annual estimates for covers cantaloupes, honeydews, and watermelons. And while USDA-NASS no longer estimates honeydews as of 2016, the 2015 honeydew crop was harvested from 2,300 acres. The 2017 Census of Agriculture accounted for 853 acres of honeydew.
For 2021, the cantaloupe acreage harvested totaled 11,200 acres; watermelon was harvested from 4,600 acres. These are from the latest year when both types of melons were published. Of note, Arizona cantaloupe farmers plant and harvest for two seasons, spring, and early fall. 
For 2022, USDA-NASS was unable to publish cantaloupe estimates due to disclosure rules. However, the watermelon acreage was 4,900 acres and valued at almost $45 million. The record high value for watermelons was $46.7 million in 2008 when 6,400 acres of watermelons were harvested.
Approximately a dozen Arizona melon growers grow for the market on thousands of acres, most of the production. Most of it is in Yuma, Pinal, and Maricopa counties. The growers are mostly large commercial growers; still family-owned and operated.
One Family, Martori, has farmed since 1953 and represents four generations. The family markets under the "Kandy" label. They sell to all major retailers.
Another Family, Rousseau, market under the "Majesty Five Crowns" label. They also grow sweet corn under the same label. They represent three generations of farming in Tolleson and Scottsdale. On Sarival and Olive, the family hosts a Farmers' Market that opens on Memorial Day and closes after the 4th of July holiday.
Direct market (retail) farmers also grow a variety of melons including some unique varieties. You can find their melons at the farmers' markets. Remember, July is watermelon month so eat up!
Our conversation with Smallhouse covered several areas related to the water issue. Her insights at the end of the show are well worth listening to and highlight how a water budget works much like one's personal budget. You can listen to the show commercial-free below.